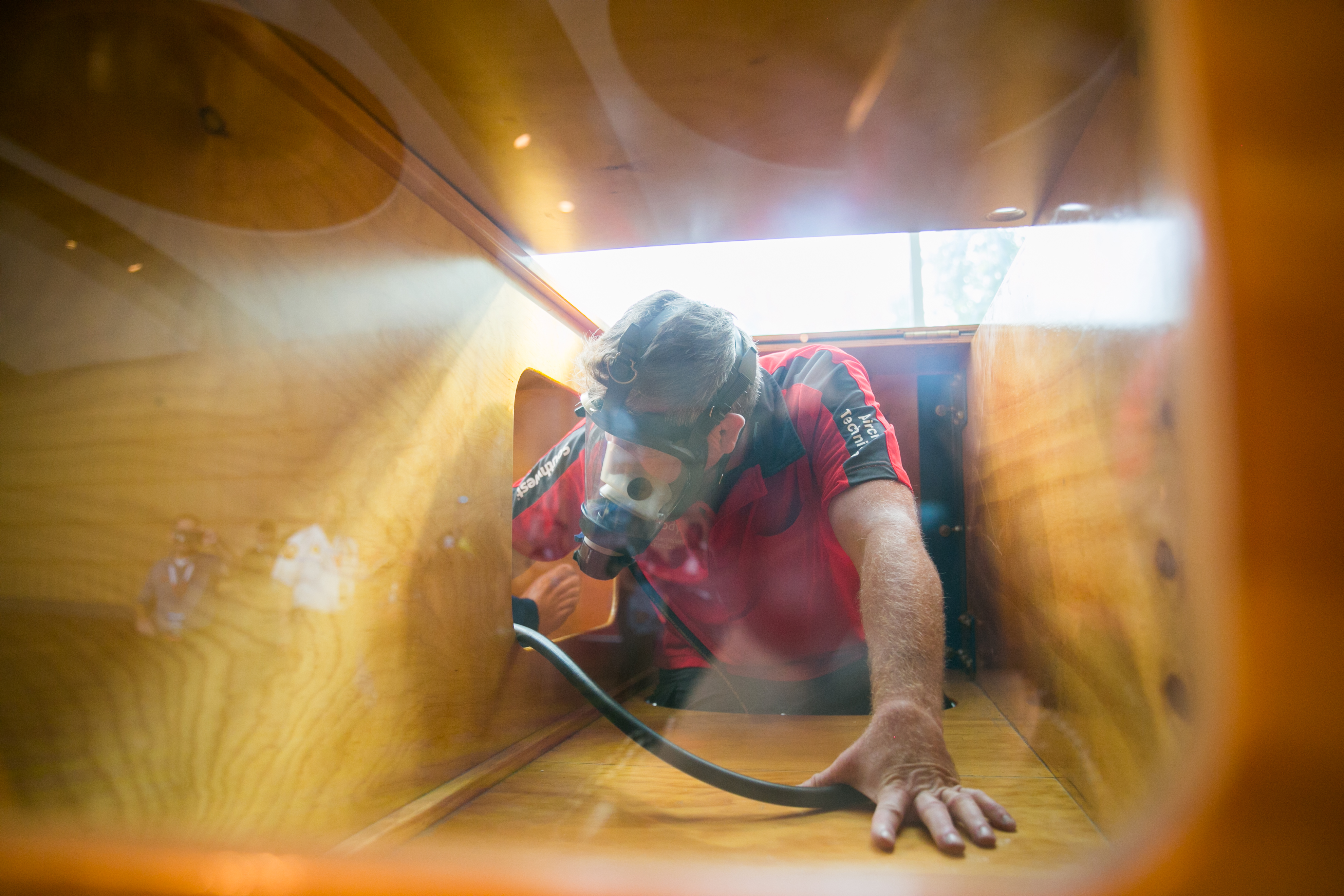 ATL expo elevates safety, celebrates culture
By Anika Robertson
Senior Editor/Assistant Public Relations Manager
Hartsfield-Jackson advanced its safety culture for the third consecutive year at the OneATL Safety and Risk Management Expo.
Assistant General Manager for Public Safety and Security Richard Duncan said the Aug. 15 expo highlights the significant role safety plays in every facet of Airport operations.
"We would not be the world's busiest, or the most efficient airport, if not for a laser focus on safety," Duncan said to hundreds of participants gathered at the Georgia World Congress Center.
"In fact, attention to the safety of customers and employees alike makes us one of the world's safest airports as well."
While sessions highlighted best practices and new technology, interactive demonstrations offered workers greater perspective into the "safety first" culture. Topics covered included ergonomics, concessions safety, risk management, drones and workplace safety.
To kick off the annual expo earlier that morning, Airport officials closed 8L-26R runway and the North Cargo ramp for the 17th annual FOD Walk. Found on runways, foreign object debris (FOD) can cause serious damage to aircraft. More than 100 Airport volunteers walked the 9,000-foot runway to experience and complement inspections conducted by ATL Airside Operations.
In addition to live demonstrations on suspicious package response and enclosed space rescues, the expo featured the Airport's Mobile Command Vehicle and other emergency vehicles for staff to explore.
To underscore safety, the program celebrated Airport employees whose front-line actions potentially save lives and reduce hazards. Top safety achievements included Customs and Border Protection officers who saved a choking victim. Delta Air Lines employee Rob Santee was hailed for year-over-year gains as "the face of Delta safety."
Duncan lauded award winners, adding that the daylong event offers an important reminder for all of us to stay on our toes.
"We know the risk of hazards exists throughout an airport, particularly at the world's busiest airport," Duncan said.
"It takes the efforts of the entire Airport community to maintain public safety."
The full list of Excellence in Safety Award winners are as follows:
| | |
| --- | --- |
| Category | Winner |
| Risk Management Award | Department of Aviation |
| General Contractor Safety Award | Kiewit Infrastructure South Co. |
| Subcontractor Safety Award | Brooks Berry Haynie & Associates |
| Minority Business Enterprise (MBE) Safety Award | Technique Concrete Construction |
| Female Business Enterprise (FBE) Safety Award | Synergy Development Partners, LLC |
| Fire and Life Safety Award | Officers M.G. White, Aton Williams and Moses Watkins – Customs and Border Protection |
| Foreign Object Debris Award | Melissa Pettiford – TBI |
| General Safety Airside Award | Heinz Hansen – DOA Airside Operations |
| General Safety Landside Award | Jeffrey Alston – DOA Landside Operations |
| Safety Leadership Award | Rob Santee – Delta Air Lines |