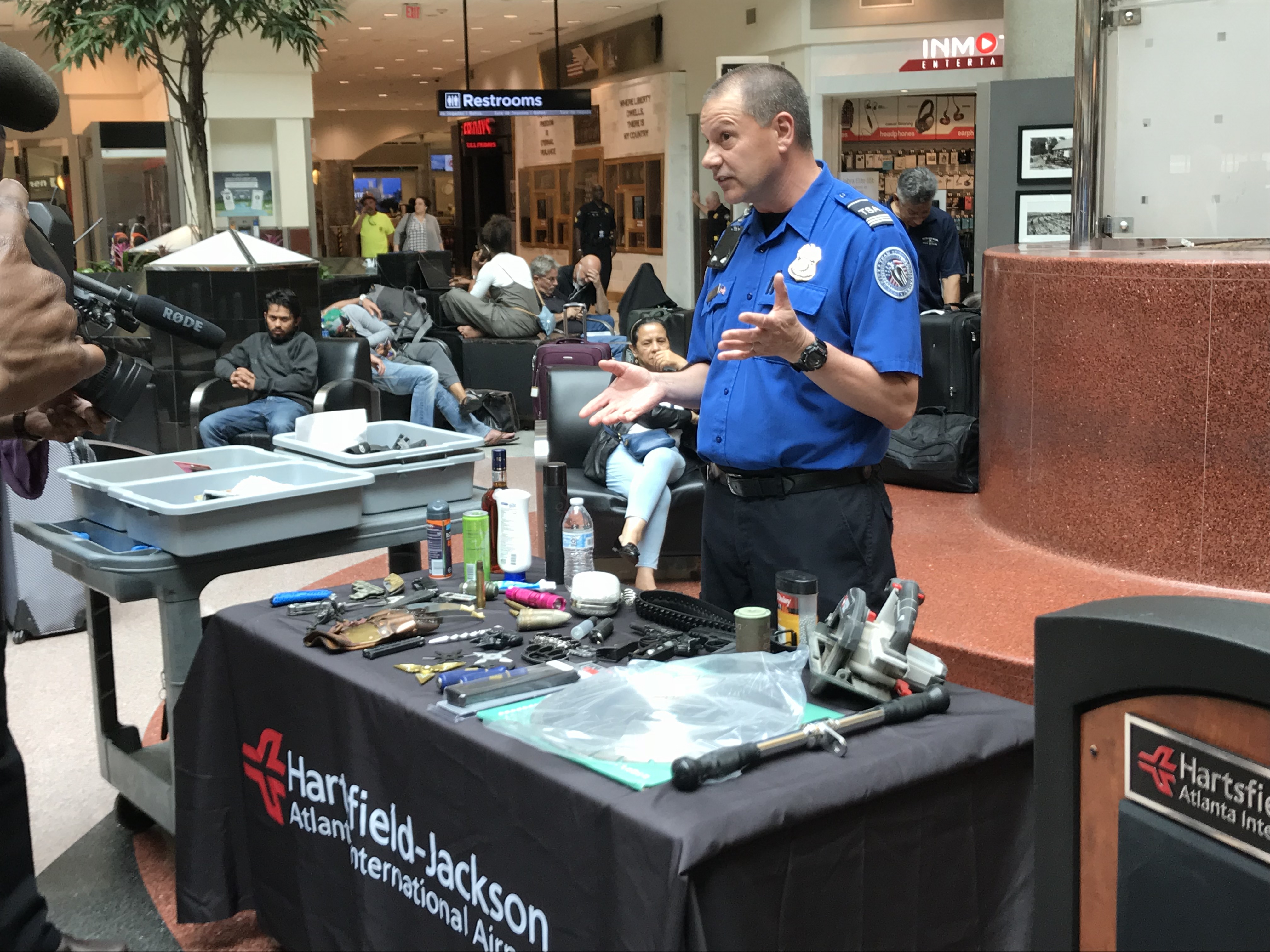 ATL ramps up for busy summer travel season
By Anika Robertson
Senior Editor/Assistant Public Relations Manager
The world's busiest and most efficient airport is prepared for the 1.7 million travelers expected to navigate through ATL over the Memorial Day weekend, the official kickoff to the busy summer season.
"As you know, the Memorial Day holiday weekend is the prelude to what is always a robust season of travel," Airport General Manager Roosevelt Council, Jr. said at a press conference May 22. He was joined by officials from the Transportation Security Administration as well as U.S. Customs and Border Protection.
Council said in preparation for this weekend, the Airport is ramping up staffing levels. That includes additional Guest Relations representatives, operations staff, and police and emergency crews during the holiday period, which runs from Thursday, May 24 to Tuesday, May 29.
According to TSA projections, the heaviest passenger volume days will occur Thursday, Friday and Monday, with 88,306 travelers expected to be screened Thursday, 91,725 on Friday and 84,537 on Monday. This year to date, ATL's biggest single-day passenger screening was May 11, with 84,145.
Mary Leftridge Byrd, TSA federal security director at Hartsfield-Jackson, said her team remains focused on the critical mission of safety and security.
"We are deploying state-of-the-art technology and training to detect dangerous and prohibited items," Leftridge Byrd said.
Travelers are advised to remove food, powders and other items that may clutter bags and obstruct images from X-ray machines. TSA confiscates about 1,500 pounds of prohibited items per month at Hartsfield-Jackson. That figure swells to 1 ton per month during the summer season, said TSA spokesman Mark Howell.
For added security, four additional K-9 teams are in place for screenings and explosives, bringing ATL's total to 13.
With increased traffic and ATLNext, the multibillion-dollar capital improvement program underway, ATL passengers are advised to arrive at the Airport at least two hours before their scheduled departure for domestic flights and three hours in advance for international flights.
Visit atl.com for updates.