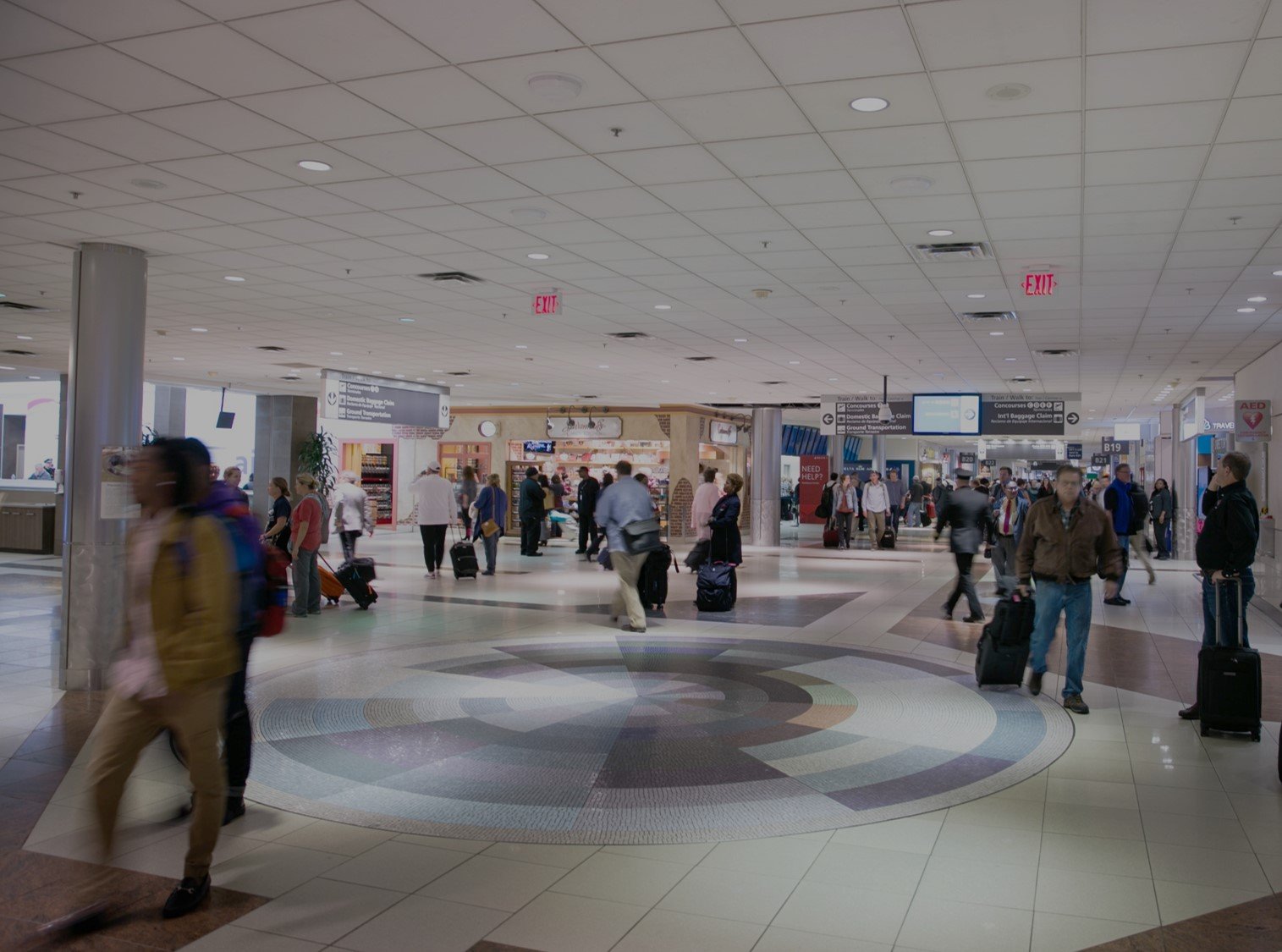 ATL set to break another single-day passenger record
By Anika Robertson
Senior Editor/Assistant Public Relations Manager
Hartsfield-Jackson Atlanta International Airport (ATL) expects to break another single-day passenger record during the upcoming Thanksgiving holiday travel period, when more than 3 million people are expected to navigate through the world's busiest and most efficient airport.
TSA is projecting more than 97,000 passengers will travel through ATL on Nov. 26, the Sunday after Thanksgiving. This figure would set a single-day screening record, topping June 30's historic count of 92,421 departing passengers by nearly 5 percent. It also bests last year's figure by more than 15 percent.
During a Nov. 14 press conference, Airport Senior Deputy General Manager Michael Smith said that as in years past, extra staff in guest relations, operations and law enforcement will be on-site during the holiday period from Nov. 20-26.
"At Hartsfield-Jackson, protecting our guests is our top priority. That takes on even greater importance during heavy travel periods," Smith said. "Rest assured that local, state and federal law enforcement officials will remain hyper-vigilant to any threats posed to the traveling community, and they will maintain a strong, visible presence at the Airport."
To ease congestion, ATL will minimize construction efforts during the holiday period.
Mary Leftridge Byrd, TSA's federal security director at Hartsfield-Jackson, said her team's preparedness is supported by partnerships with the Airport and airlines.
"We are continuously working together to prepare for this period of heavy volume to improve the travel experience while keeping transportation security our top priority," Byrd said. "We'll have all hands on deck and all lanes open."
She credited savvy travelers and Automated Screening Lanes, or Smart Lanes, for reducing wait times at security checkpoints.
ATL travelers are reminded to double-check carry-on bags for prohibited items such as excess liquids as well as knives and tools, which are frequently discovered during screenings.
Smith also reminded holiday travelers of the "See Something, Say Something" federal initiative.
"If you notice suspicious behavior or activity, don't hesitate to report it to the nearest law enforcement official," Smith said.
Passengers should plan to arrive at least two hours before scheduled departure for domestic flights and three hours for international flights. Travelers should also monitor their airlines' websites and social media feeds for updates.