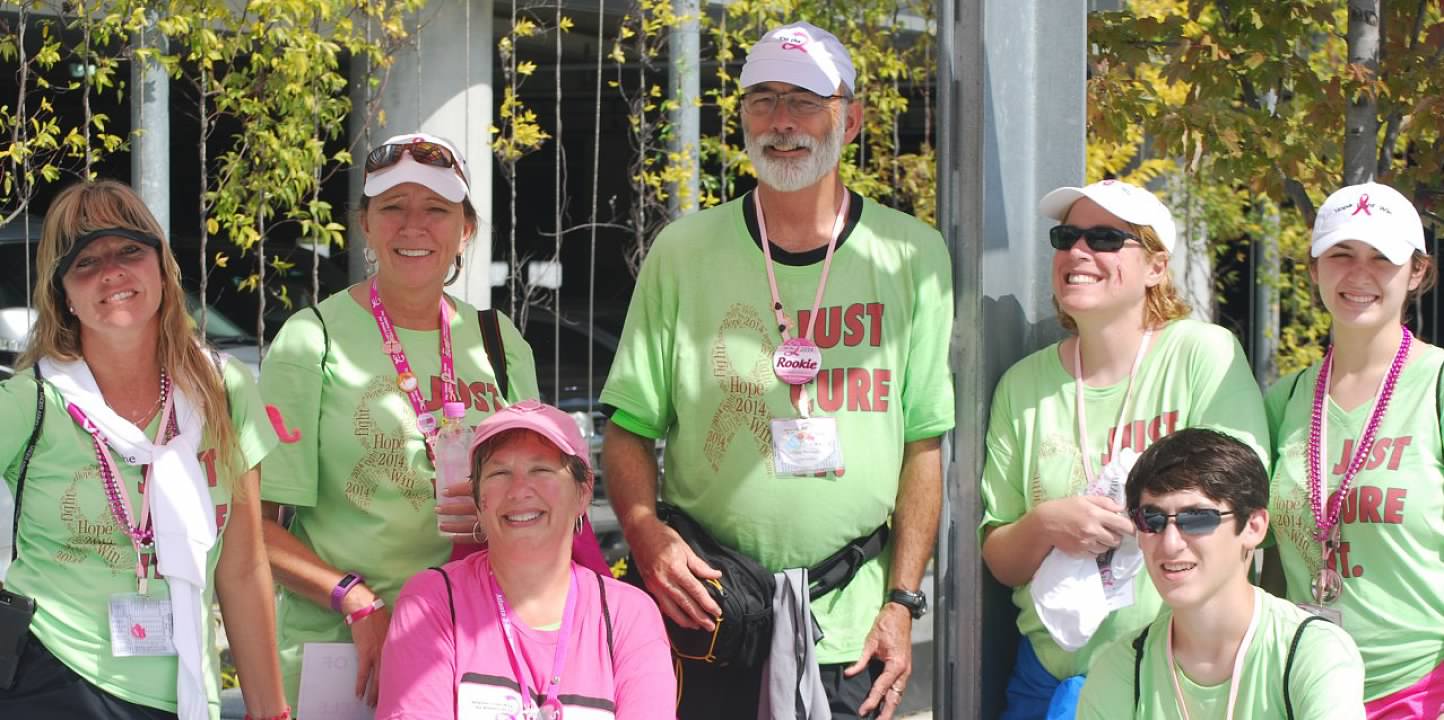 ATL staffer walks for a purpose, supports big cause
By Anika Robertson
Senior Editor/Assistant Public Relations Manager
Five years ago, Mike Mahady just wanted to lose weight, but in the process gained fervent passion for a cause that affects more than 266,000 women in the U.S. each year.
The 71-year-old is determined to participate in his fifth Georgia 2-Day Walk for Breast Cancer, despite rebounding from a recent hip replacement.
As lead engineer, Mahady works with Airport facility and project managers to troubleshoot plumbing and fire protection systems operational issues and support the ATLNext design and construction process.
"It's such a horrible disease," the five-year Department of Aviation veteran said.
"It's a shame that all these women, mostly women, are plagued with [it]."
In its 15th year, the Sept. 29 and 30 walk, which raises nearly a million dollars annually to support local breast cancer organizations, assembles more than 1,000 breast cancer survivors, supporters and patients.
His quest to lose weight began after seeing a picture of himself holding his infant granddaughter. The image prompted Mahady to get serious about increasing his physical activity.
"I could barely walk, let alone run marathons!" Mahady recalled.
The Kennesaw resident began walking three to four miles each morning before work, using a pair of trekking poles for stability.
One day, Mahady's wife was tutoring a young man whose mom saw Mahady with the poles. The woman, Kim Shoemaker, encouraged him to walk 30 miles with her team for the 2-Day Walk.
That's a challenge, Mahady thought.
"I didn't think anything about the fundraising, or breast cancer, but took up the challenge," Mahady said.  "I was excited."
But it wasn't what Mahady expected.
"I didn't expect to be that emotionally involved," he recalled.
"When you get around all these women, it just grabs you and you can't let it go," Mahady said.
Hearing the stories of survival firsthand from those currently in treatment and others who've been cancer-free for decades had a profound effect.
Mahady finished the first walk in the top 20, feeling great. He began incorporating running into his routine and joined additional area races.
"I started getting energetic," Mahady said.  "Walking just wasn't enough for me."
One of Mahady's daughters encouraged him to run alongside her in two half-marathons. To date, he has also completed 10 5Ks, one 15K and one 9.9-mile trail run.
Minor aches didn't stop Mahady from joining the 2-Day Walk, nor did knee pain from a twist two years ago. He just bought a knee brace and kept moving.
But in 2017, after a hiking trip through the Grand Canyon with his daughter, Mahady's hip began hurting. He endured the pain on his fourth 2-Day Walk, clocking 16 miles. He later learned that his right hip and femur were literally grinding together. The damaged joint required a full hip replacement, which took place in May.
As Mahady rebounds from the recent surgery, he walks with a cane and attends weekly physical therapy sessions. Even if he doesn't finish the upcoming walk, he wants to take as many steps as possible to support the group.
"It's a sea of pink," Mahady said. "It's a fantastic experience."
Each year, he raises between $1,000 and $1,500 for the cause.  Ninety percent of money raised goes directly to breast cancer programs and survivors in Georgia.
"He's been our most enthusiastic, most passionate walker," said team captain Shoemaker. She shares her own experience as a nine-year breast cancer survivor in hopes of encouraging others still in the fight.
"If I can help one person, it's worth it," she said. "Cancer shouldn't be your life."
Visit Mike Mahady's donation page on itsthejourney.org to learn more.