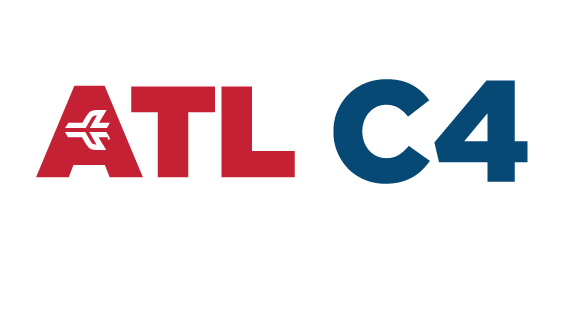 Vision
To be the model center for aviation integrated communications, emergency response, resolution, and recovery processes.
Mission
To be the instrument that facilitates effective communication throughout all divisions of the world's busiest airport that will ensure optimal operational efficiencies, timely notifications, and by-the-minute situational awareness.
The Centralized Command & Control Center at Hartsfield-Jackson Atlanta International Airport is a best-practice model for aviation integrated communications, emergency response and recovery processes. The C4 facility delivers a single communication contact for all incidents for its internal and external customers. This center represents the hub of modern Airport incident management, housing the Airport Operations Center (AOC), Emergency Operations Center (EOC), and the Mobile Command Vehicle (MCV).
AOC (Airport Operations Center)
Serves as the center of communications for the Airport

Integrates all daily Airport operations into one centralized center for reduced response time and situational awareness

Receives and processes more than 300 emergency and non-emergency calls daily

Allows operators to monitor more than 2,000 cameras throughout ATL and cargo and airfield facilities

Provides instant communications with all business units and stakeholders through radio and Everbridge notification
EOC (Emergency Operations Center)
Provides strategic coordination during major emergencies and disruptive events

Simultaneously manage multiple incidents and coordinate with agencies including Georgia Emergency Management Agency (GEMA), Federal Emergency Management Agency (FEMA), Federal Bureau of Investigation (FBI), Department of Transportation (DOT) and Transportation Security Administration (TSA)

Facilitates training for emergency response and recovery to ensure a steady state of readiness for all Airport stakeholders.
MCV (Mobile Command Vehicle)
Serves as a backup communications center.

Features two dispatch positions to allow a C4 dispatcher to transition from C4 with minimal disruption.

Provides a mobile long-term operating vehicle that can be used for surveillance, communications, tactical commands and on-site meetings.

Provides work space for any location.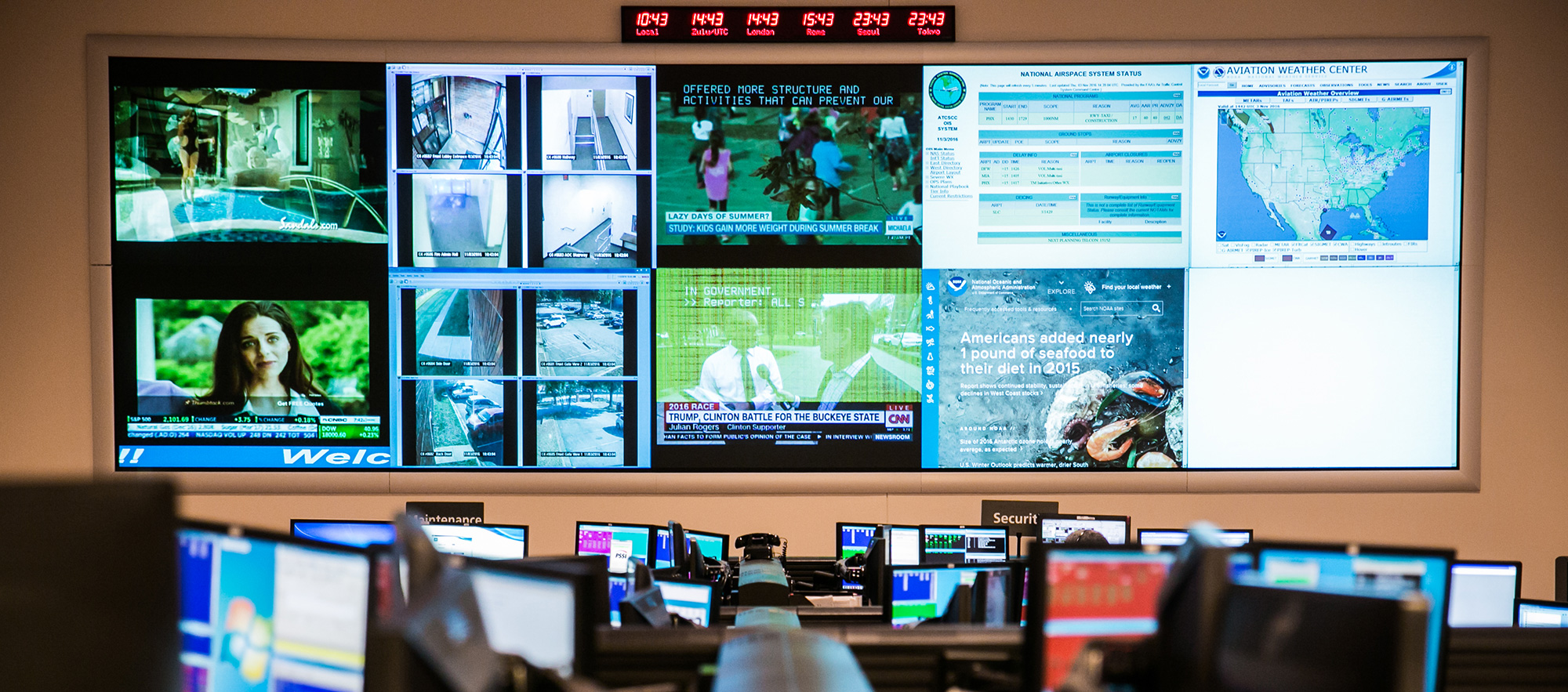 C4 tours are offered to groups of 10 to 25 individuals Tuesdays through Thursdays. Each tour will begin with an introductory briefing and can include viewing of the AOC, EOC, and MCV. A full tour lasts approximately 45 minutes.
Tour requests must be submitted via email. Once your request has been received, it will be evaluated within 48 hours and you will receive a confirmation or request for additional information.
Please include the following information in your request:
Contact name

Organization/group name

Contact number

Requested tour (AOC, EOC or MCV or full)

Number of persons in group
Requests should be sent to:
Augustus Hudson
Director of Emergency Management and Communications, C4 Division
Deborah M. Gibson
Manager, C4 Division
To make a request to be included in the Everbridge notifications, please send an email to atlairportalerts@atl.com and include the following:
Name

Organization/Company name

Your role/title

Supervisor's name

Email address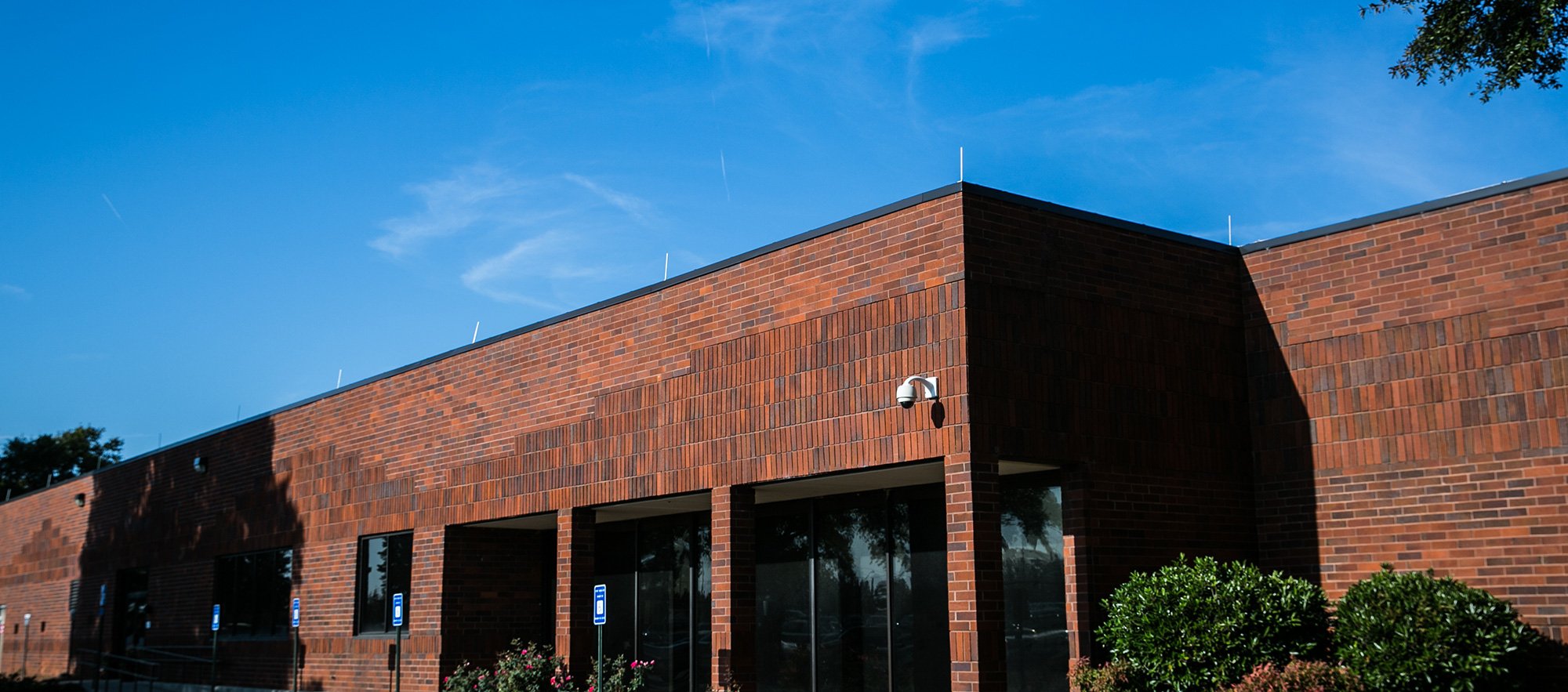 C4 main office
(404) 530-6800
Emergencies
911 – If you do not reach the Airport, request transfer to the Airport 911 Center
(404) 530-6666