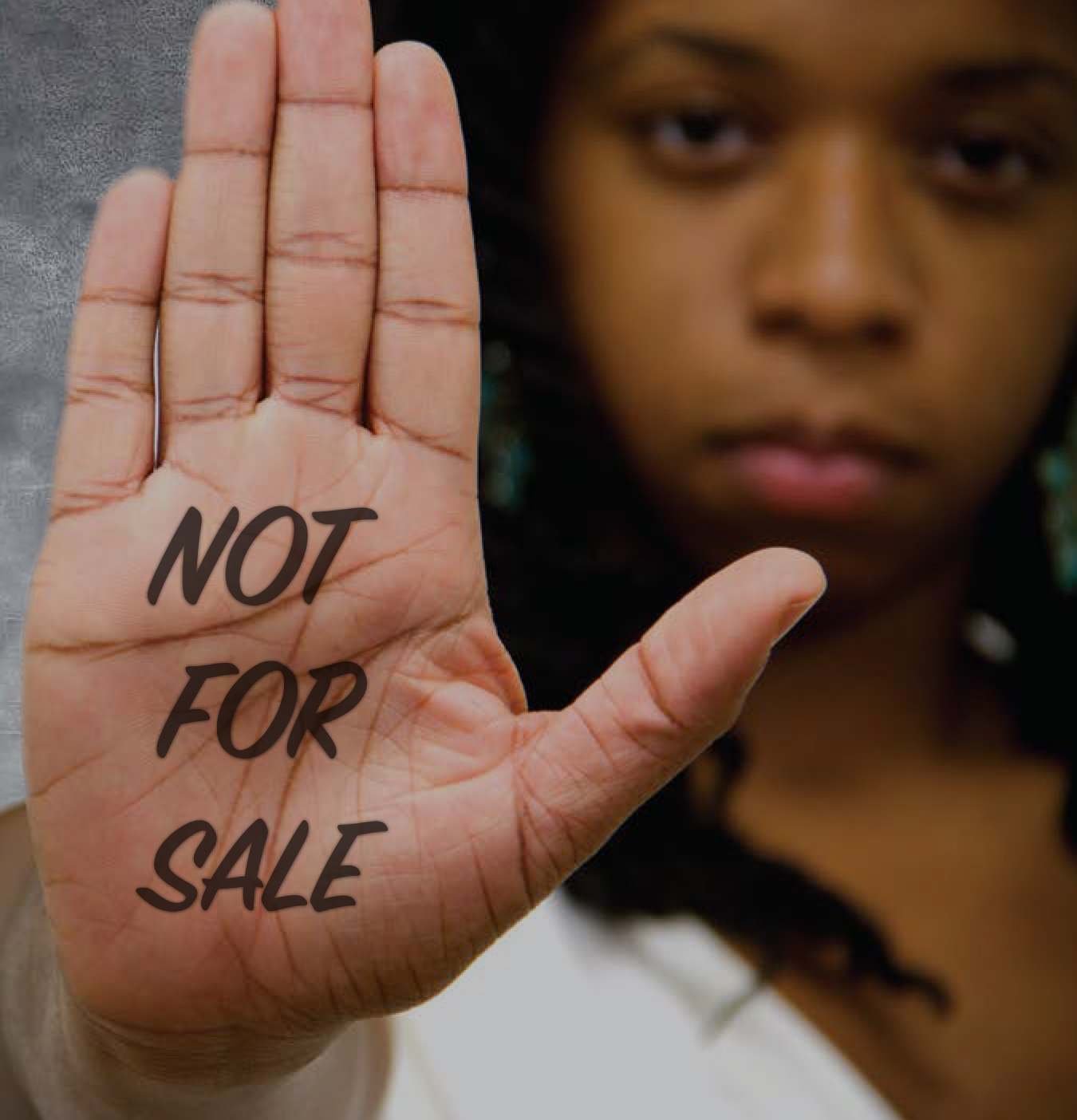 City, state officials ramp up efforts to stop human trafficking
By Anika Robertson
Senior Editor/Assistant Public Relations Manager
Hartsfield-Jackson leaders – joined by Mayor Keisha Lance Bottoms and a host of federal, state and local law enforcement officials – on Jan. 29 renewed their shared commitment to fight, and end, the widespread crime of human trafficking.
"Every year, thousands of children, women and men fall prey to the insidious practice," Mayor Bottoms told dozens gathered at a press conference in the Domestic Terminal atrium.  "Whether these victims are entrapped in or transported to Atlanta, we know that our City faces a human trafficking challenge disproportionate to its size."
Monday's press event, which coincided with national Human Trafficking Awareness Month, gave the Airport a platform to inform the public about the dangers of – and toll from – human trafficking. But as Airport General Manager Roosevelt Council, Jr. noted, the Airport's campaign goes far beyond the press conference and includes everything from employee training to youth forums.
This year, the Airport is rolling out a new media campaign, public service announcements, T-shirt and wristbands, driving home the message that when it comes to human trafficking, Hartsfield-Jackson has an "unequivocal, zero-tolerance policy," Council said.
Mayor Bottoms announced that she will appoint a Cabinet-level official to aid the City's efforts to combat this form of modern-day slavery.
The average human trafficking victim is 12 to 14 years old. Given that, Georgia Attorney General Chris Carr noted, "we must have everyone at the table."
Carr presented the Airport with a state commendation for its efforts over the past two years.
Human trafficking is a multibillion-dollar enterprise. In metro Atlanta, the human trafficking economy is estimated at $290 million a year, with about 350 children bought in 2017 alone.
Although Hartsfield-Jackson has seen no arrests from human trafficking, Airport leaders remain vigilant. Last year, ATL became the first airport in the world to sign a pledge to the Tourism Child-Protection Code of Conduct, an action plan to end the sexual exploitation of children.
Mayor Bottoms urged everyone to take notice of individuals who appear to be in a controlling or dominating relationship, or a child or young adult who appears malnourished or in distress. 911 calls made from the Airport go directly to ATL's Centralized Command and Control Center (C-4).
"Let us be loud and clear: See something, say something," Mayor Bottoms said. "I am confident that together, we can be the strength for the powerless and the hope of the victims."