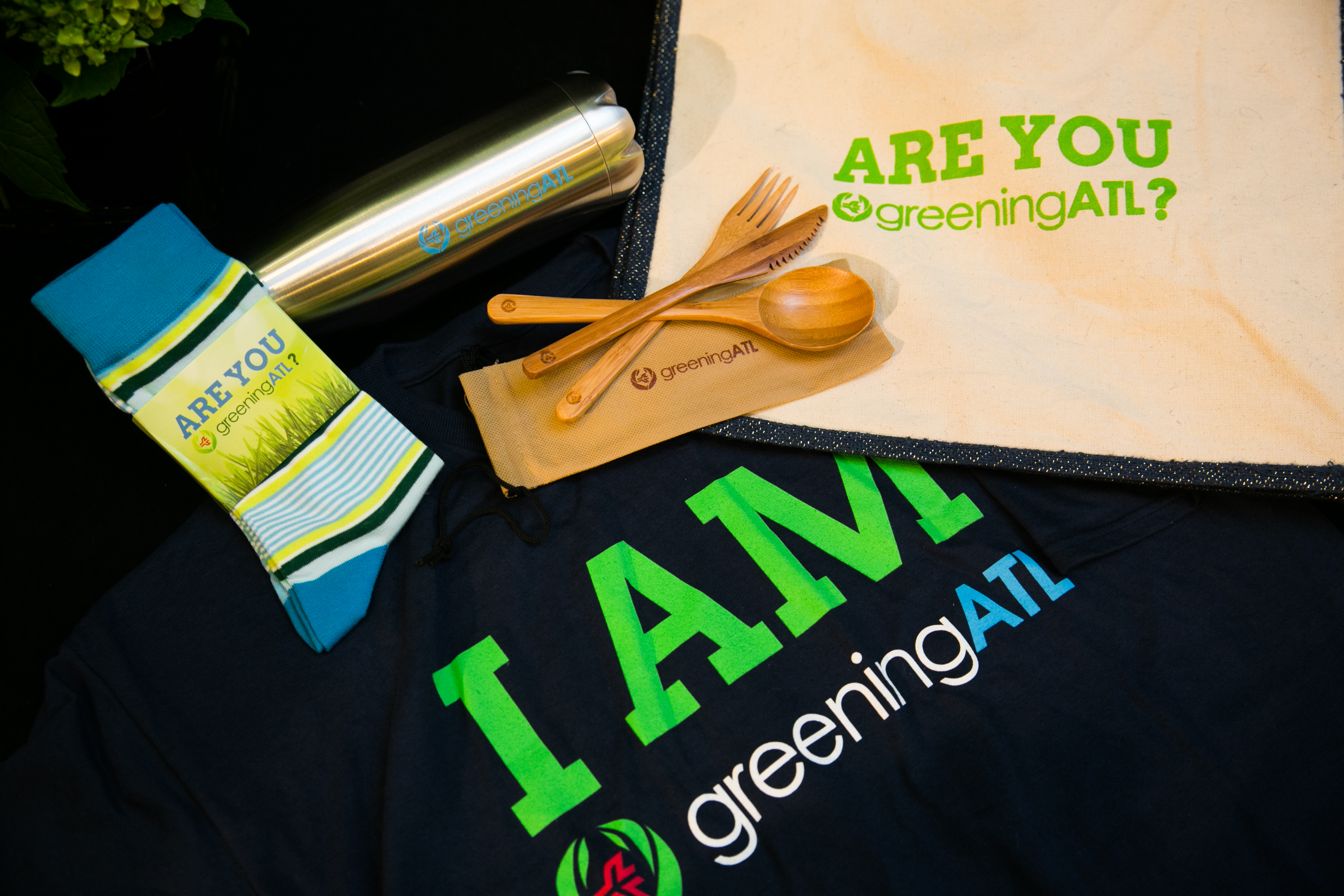 GreeningATL Excellence Awards honors sustainability efforts of partners, individuals
By Anika Robertson
Senior Editor/Assistant Public Relations Manager
It was easy being green at the third annual GreeningATL Excellence Awards on April 21.
Department of Aviation leaders and ATL stakeholders gathered at the Atlanta Airport Marriott Gateway to celebrate the sustainability successes of the past year and honor individuals and companies that have advanced the triple-bottom line: economic, social and environmental.
Airport General Manager Roosevelt Council, Jr. shared ATL's sustainability initiatives underway or on track, including the Sustainable Food Court Initiative, Green Acres ATL Energy Park and electric vehicle charging stations. He also looked to the future, underscoring that the Airport's 20-year capital improvement program ATLNext will incorporate sustainability and efficiency into each project.
"We welcome the chance to grow sustainably, balancing our constantly expanding operations with a laser-like focus on preserving the environment," Council said. "And with the help of everyone … I know we can achieve even more on our journey to become one of the world's greenest airports."
Winners are as follows:
| NAME/COMPANY | CATEGORY |
| --- | --- |
| Trilogyfm | Energy Conservation and Efficiency |
| Cofely-MiJoy Joint Venture | Materials & Resources |
| Delaware North | Footprint & Community Impact |
| ATLNext EV Charging Station Team, Department of Aviation | Sustainability Innovation |
| The Hertz Corp. | Waste Management |
| Revolution Bag | Supply Chain |
| Superior Essex | Supply Chain (Honorable Mention) |
| The Hertz Corp. | Product Innovation |
| Sheryl Mattocks, Department of Aviation | Community Leader |
| Tung Tran, Delaware North | Eco-Employee of the Year |
| Isis Crowder, Department of Aviation | Eco-Employee of the Year |
| Kenny Wright, Department of Aviation | Eco-Employee of the Year |
| Gwen Grant, Department of Aviation | Eco-Employee of the Year |
| Department of Aviation Maintenance division | EcoDistrict Leaders of Change |