With more than 63,000 employees serving a daily average of 260,000 guests, Hartsfield-Jackson Atlanta International Airport is the ideal venue to provide educational information about human trafficking and how to spot, report, and prevent these insidious crimes against the most vulnerable of our society.
Throughout the month of January, Hartsfield-Jackson will host the following events to educate and bring awareness to the Airport community about human trafficking.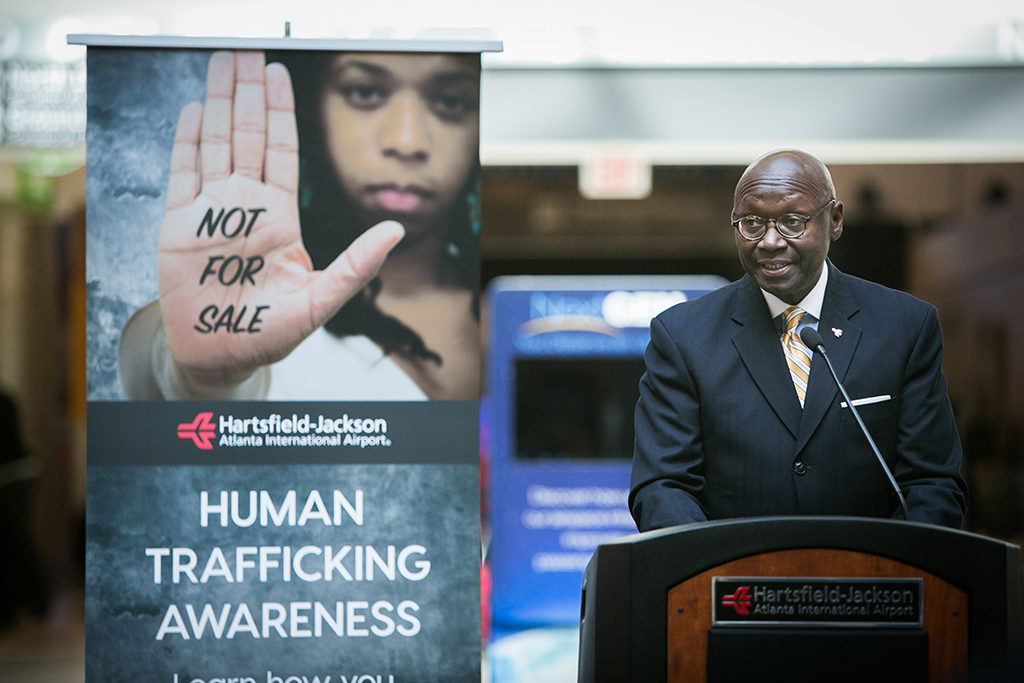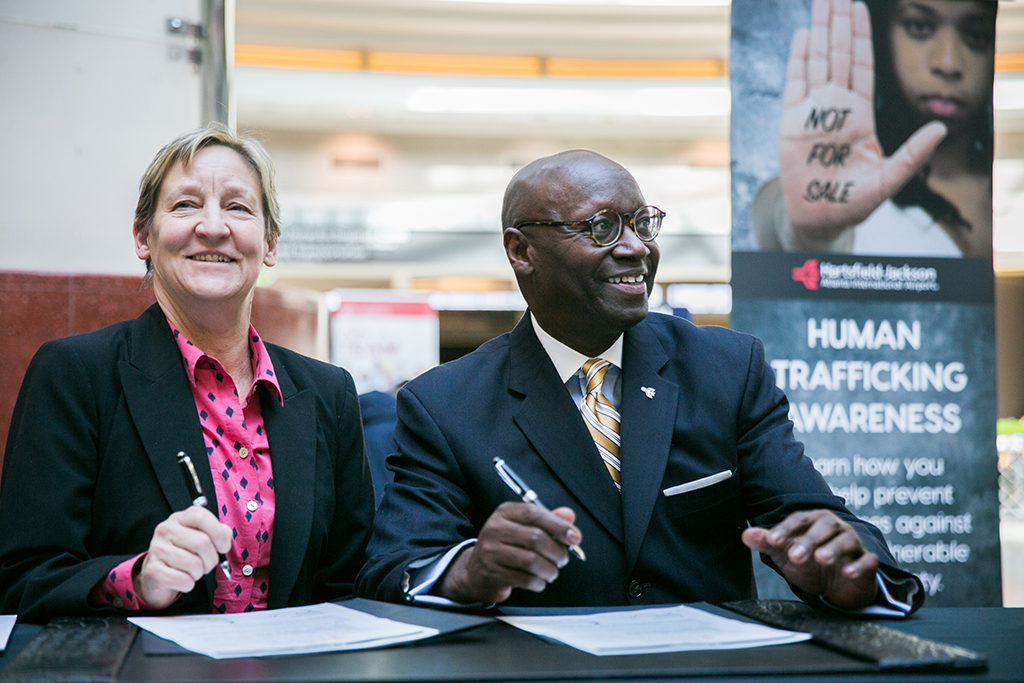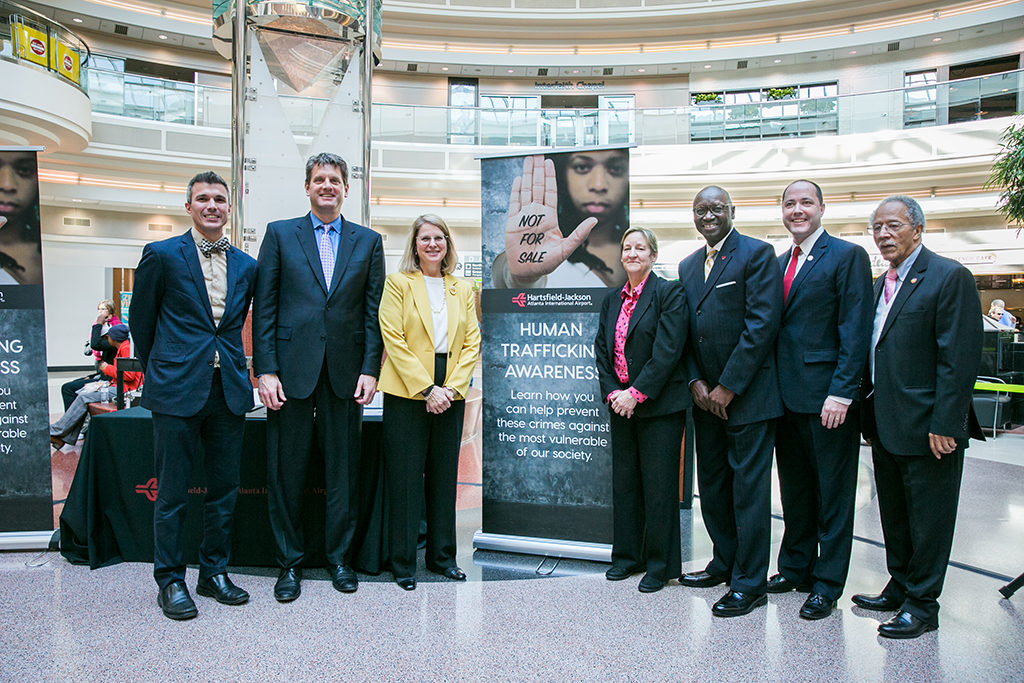 Human Trafficking Awareness Monthly Focus
Key physical and behavioral signs of human trafficking were circulated to Airport staff and stakeholders to increase awareness for appropriate action.
High School Student Community Outreach Forum
Thursday, Jan. 25 | 9 a.m.
Tri-Cities High School
Hartsfield-Jackson will host an intimate panel discussion for young adults about human trafficking to educate and examine the issue in a safe space. Human trafficking victims and advocacy organizations will share their experiences, misconceptions and warning signs to prevent these brutal crimes against our most vulnerable.
Monday, Jan. 29 | 10:30 – 11 a.m.
Domestic Terminal Atrium
Airport, government and community leaders will discuss efforts being taken to combat these crimes.