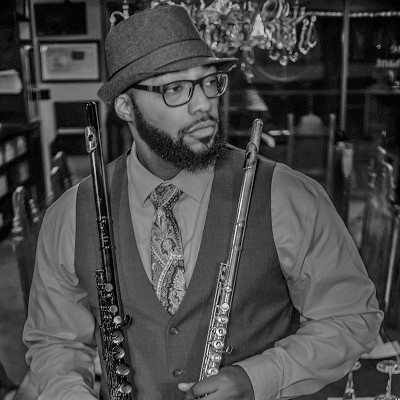 John William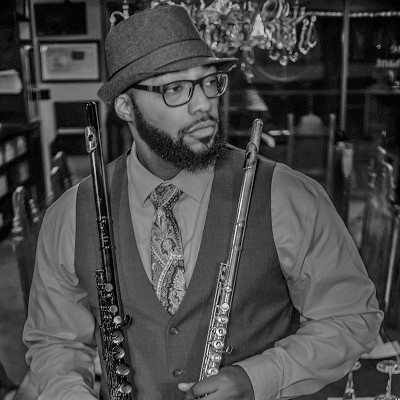 John William
John William, flautist, born John William Conner, is vastly emerging as one of the premier flautists in the music industry. The Atlanta native prides himself on producing a unique sound that keeps audiences captivated until the very last note. From the mesmerizing melodies to hypnotic harmonies, John believes that music is a conduit for one to achieve inner peace and tranquility.
John prides himself on the versatility of his performance repertoire, which includes the genres of gospel, light jazz, R&B, Motown oldies, soul, pop, hip-hop, light rock and neo-soul. With an ever-growing desire to entertain, John has performed all over Atlanta at establishments such as Apache Café, Kat's Café, Venkman's, Sweet Potato Cafe, FUMI Hibachi and Sushi Bar, along with a host of others.
Over the course of his career, William has galvanized thousands while performing for weddings, birthday parties, anniversaries, corporate events, graduations and reunions. Recently, John had the honor of performing the national anthem for the Women's Blue Chip Basketball League's Atlanta Monarchs, the WNBA Atlanta Dream, and the College Park Skyhawks. In 2017, he achieved a career milestone by contributing to the film soundtrack of "Superfly." Produced by DJ Burn One and performed by Sleepy Brown and Scar, John had the opportunity to lace his dynamic style to the song titled, "If You Want It." On May 8, 2019, the flautist released his debut album, "Melodic Ascension," which can be found on all downloading and streaming platforms.