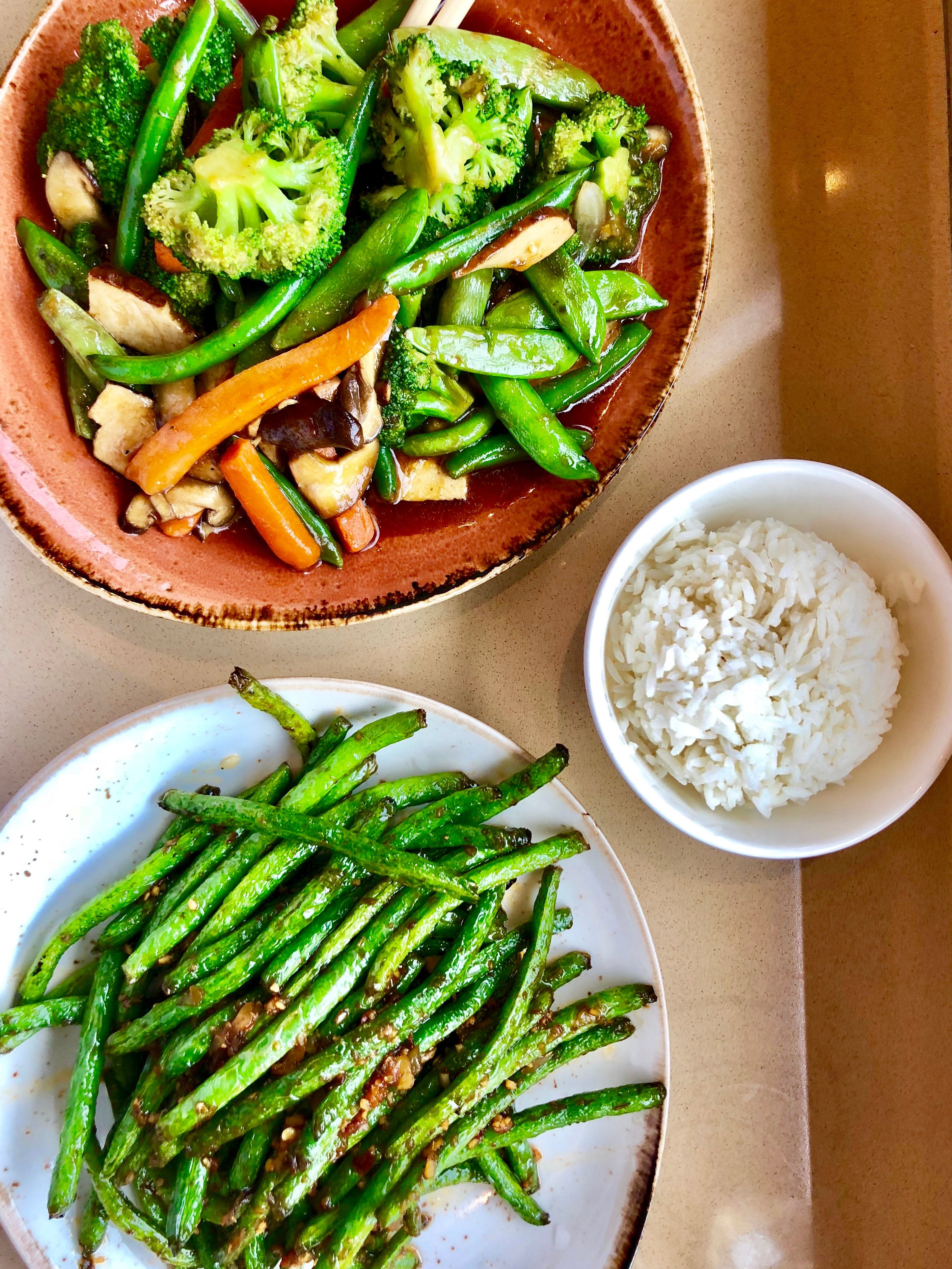 Oh, Kale Yeah! Vegetarian & Vegan Options at ATL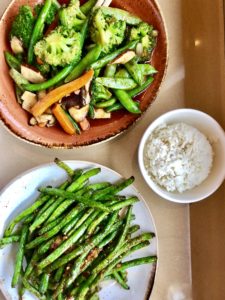 By: Alnissa Ruiz-Craig
Veggie lovers unite! Today we're talking all about a few delicious meal options here at Hartsfield-Jackson Atlanta International Airport that skip the meat but not the flavor.
When you have food restrictions, such as being a vegetarian or vegan, going out to eat can be a bit frustrating. Often you have a hard time finding anything on the menu that suits your needs. This can be especially challenging when you are restricted to an airport since once you pass security, you are stuck until your flight takes off.
Fortunately, if you are flying out of ATL, this won't be a problem.
With numerous food options to choose from (post-security), you should have no problem finding something satisfying to eat.
Below are a few of my favorite vegan/vegetarian meal options. And if you're wondering, no I did not go the easy route and list a bunch of salads.
Check it out and bring your appetite:
Grindhouse Killer Burgers – Concourse T10 and D30
With a name like "Grindhouse" you may be a bit skeptical about what they could offer a vegan/vegetarian, but please don't judge this book by its cover. With two locations, one on concourse T10 and the other on D30, Grindhouse Killer Burgers is all swag and no skimp. The interior at the T10 location is a mix of high-top tables (complete with outlets so you can plug up while you eat), loft-style seating, good music and a full bar.
They have cool self-serve ordering kiosks so you can place your order just how you like it. I ordered the Veggie burger made with black beans, chickpeas, quinoa, onions, and carrots. The burger patty is vegan and absolutely delicious. I added avocado because it just makes everything better. But feel free to order your veggie burger the way you like. Do you want two patties? You got it. Extra pickles, onions, and jalapenos? Do your thing!
For toppings and condiments, I got cheese and mayo on my burger (not vegan), but you can make your version vegan by skipping those things. Like I said before, your burger — your way.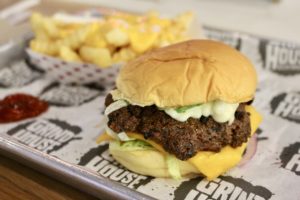 P.F. Chang's – Concourse A Centerpoint
This popular food chain is known for offering solid vegan/vegetarian options so how awesome to have one in ATL right on Concourse A.
If you have a little time to spare and you want to enjoy a nice sit down lunch or dinner, this is the perfect place to enjoy your veggie meal. They also offer pub style window seating with an awesome view of Delta planes loading in and out.
I started with an order of their veggie spring rolls – delish. For my main course I ordered the Buddha's Feast, a dish of tofu, asparagus, shiitakes and broccoli in a savory sauce and spiced things up with a side of their Chili-Garlic Green Beans. If you can handle a little spice, I highly recommend! Both dishes were filling and full of flavor. Some other honorable mentions on the menu include: the Coconut Curry Vegetables, Vegetarian Fried Rice and their Vegetarian Lettuce Wraps.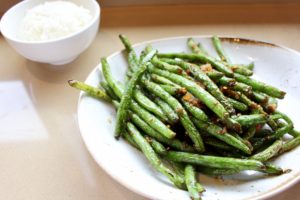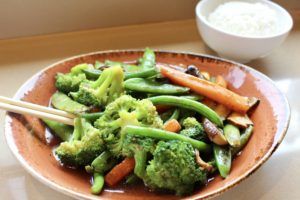 Lotta Frutta – Concourse B23
Lotta frutta is a gourmet fruit house offering fresh fruit cups, smoothies, salads, and sandwiches. Located right here in the world's busiest and most efficient airport on Concourse B23, the menu is a smorgasbord of vegan/vegetarian options. All their smoothies can be made with water or fruit juice instead of milk, and many of their food options can be adjusted to be vegan/vegetarian-friendly.
However, one item you won't have to alter is the Viva La Vegan! Great name right? This grilled panini is stuffed with homemade hummus, fresh avocado, tomato, cucumbers, and sprouts. So good and perfect for a light, on-the-go bite!