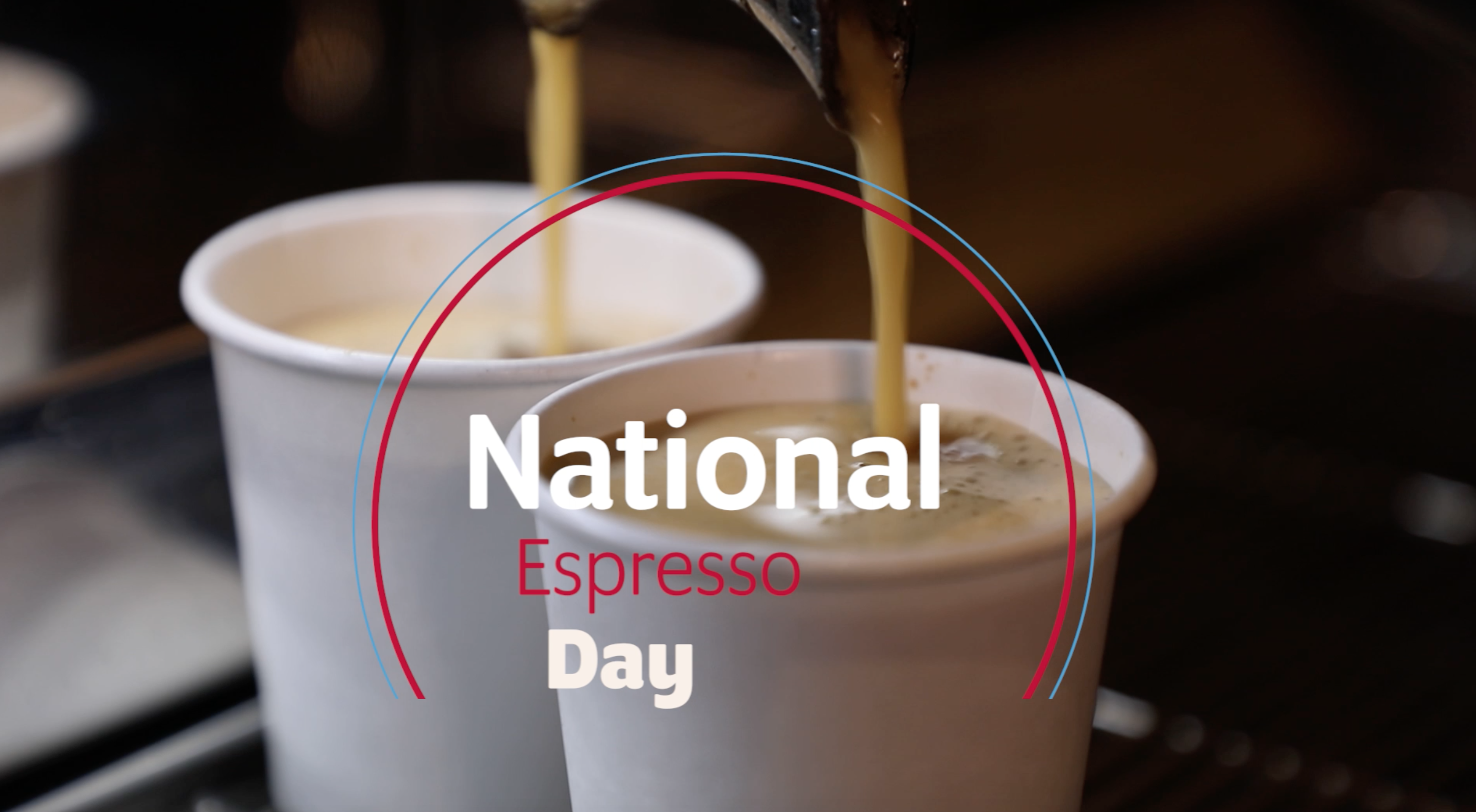 National Espresso Day
By: Ebonne Holyfield
Concessions Marketing Coordinator
In need of a quick pick-me-up? Well, today you're in luck because it's National Espresso Day!
With holiday travel in full effect, the airport can often seem like a home away from home. Instead of restlessly awaiting your loved one's arrival or snoozing on the concourses, come in and grab a cup of joe! We'd like for you to imagine our Airport coffee shops as extensions of your living room – and they just so happen to have the friendliest baristas in town.
Of course, you can find a quick fix at one of our many Starbucks and Dunkin' Donuts locations. But, if you're looking to kick your feet up and sip in style – we've got you covered there too! Just click play on the video and learn a little about Café Intermezzo, Harvest & Grounds, and Sweet Auburn Market, all located right here at ATL.
So as you travel to your destination for holiday festivities, be sure to explore some of our must-see coffee grounds and get the caffeine fix you've been needing.
Happy National Espresso Day!