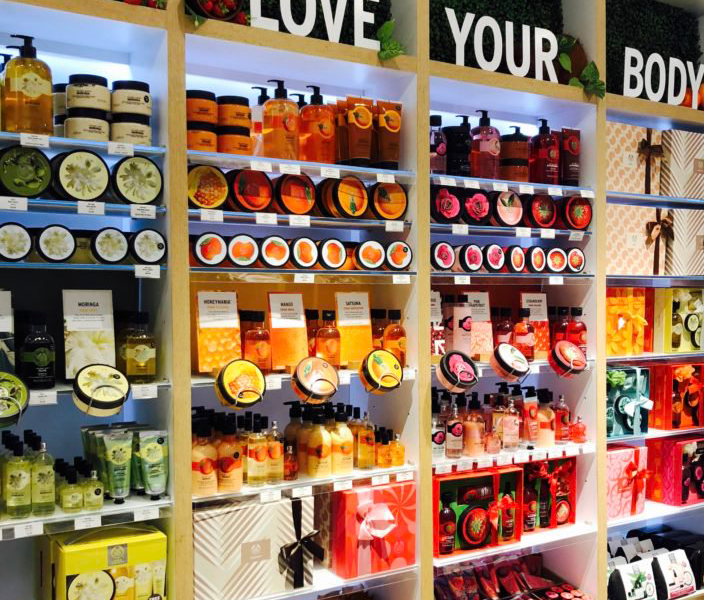 Fall in Love with Skincare on Concourse F

By: Alnissa Ruiz-Craig
Traveling through Atlanta, you can't tell it by the temperature, but based on the calendar it is now FALL!
With temperatures hovering in the 80s and 90s, it's hard to tell that fall is here.
 

Still, the transition from Summer to Autumn is one of my favorite times of the year.

 

It brings the beautiful change of leaves giving way to hues of orange and red and, of course, cooler temperatures. But, with cooler temperatures on the way, you'll have to think about more than just adjusting your wardrobe.

 

You'll also need to adjust your skincare routine.

 

Home to Kiehl's and The Body Shop, Concourse F is a quick Plane Train ride to a convenient skincare shopping experience before, or even after, your flight.

   
When it comes to your face, the name of the game is "moisturize." The drop in temperatures brings drier air, and drier air means drier skin. To combat that, you'll want to use cleansers that don't strip your skin of natural oils, and you'll want to add another layer of protection from dry skin with a thicker moisturizer. Here are a few of my favorites:
Cleansers
Kiehl's Cucumber Herbal Conditioning Cleanser
This Kiehl's foaming gel-lotion cleanser softly melts away dirt, impurities, and makeup while conditioning dry skin. It even works for sensitive skin for a fresh-feeling clean that lasts all day.

Kiehl's Midnight Recovery Botanical Cleansing Oil
Looking for a new cleanser to use before bed? Kiehl's Midnight Recovery Botanical Cleansing Oil is an ideal blend of essential oils and makeup remover in a gentle, yet effective cleanser. It is also soap-free and sulfate-free, so you don't have to worry about it drying out your skin. Perfect for optimal night-time replenishment.

The Body Shop Vitamin E Cream Cleanser
The Body Shop's Vitamin E Cream Cleanser gently lifts dirt, makeup and impurities to leave skin feeling soft and smooth. This cleanser contains wheatgerm oil to hydrate & protect from moisture loss, making it especially effective for dry and dull skin.

The Body Shop Aloe Calming Cream Cleanser
The first thing to note is that according to WebMD, people have used the gel from Aloe Vera leaves for thousands of years for healing and softening the skin.
 

So, can you guess why this particular product might be perfect for sensitive skin?

 

The Body Shop's Aloe Calming Cleanser has no added fragrance, color or alcohol. Enriched with cool, calming Aloe Vera, it gently washes away dirt and moisturizes at the same time.
Moisturizers
Kiehl's Ultra Facial Moisturizer
This moisturizer by Kiehl's really packs a hydrating punch! If your skin gets incredibly dry, especially during the Fall, this is a great product to add to your repertoire. Infused with Squalane and Glycerin, this formula helps to soften and moisturize skin for all-day hydration.

The Body Shop Vitamin E Gel Moisture Cream
This oil-free daily facial moisturizer offers 48 hours of hydration in a non-greasy, fast-absorbing formula. It's packed with bio-fermented wheat-germ from Pomacle, France, raspberry extract, and Vitamin E to refresh and re-plump your skin with moisture.
There is no way I could cover all of the awesome products that Kiehl's and The Body Shop offer. This is really just the tip of the skincare iceberg. I encourage you to leave a little earlier for your next flight out of ATL and take a trip to Concourse F to see for yourself. The associates in the stores are so very helpful and will get you on the right track to radiant skin. Don't forget to grab a few travel sizes as well to take on your trip, because let's face it; those plane cabins don't do us any favors.
If you go, be sure to snap a photo and let me know what your favorite products are. I would love to hear from you!