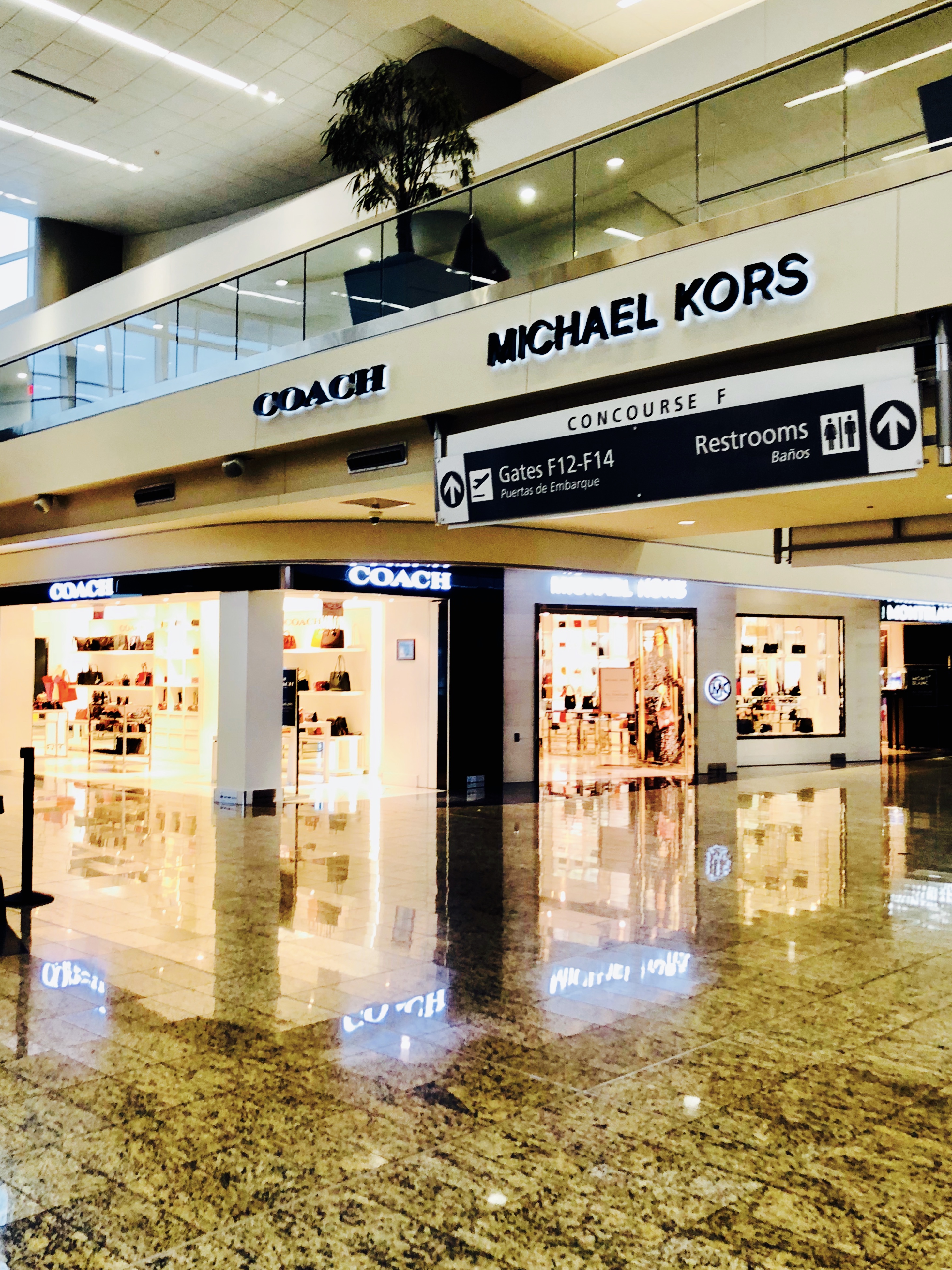 Save or Splurge? Shopping for Handbags at ATL

By: Alnissa Ruiz-Craig
There is nothing like a good handbag. Serving both function and fashion, it can be the stylish accessory that pulls together a great outfit or the perfect carry-all that holds everything you need for a weekend trip. It is my personal opinion that you could never have too many – I mean, a girl (or guy) has to have options right?
If you're on the hunt for your next perfect handbag, ATL has a fantastic array of options, including a Patricia Nash store opening next week! ATL is like a mall with planes. I visited a few of Hartsfield-Jackson's retail stores to give you an idea of some choices, across all different price points. So whether you're looking to save or splurge, there should be something for you.
Bijoux Terner – Concourse C13
This retail shop is a big win for those of you looking to save. Nothing in the store is over $10 – yes you read that right. Although I specifically visited to scout their handbags, you should definitely stop by to check out all the other accessories they have to offer. I loved these elegant evening bags, especially with the holiday season approaching. For $10 each, I would suggest stocking up on a few in various colors so you'll be set for any evening or cocktail invitation that may hit your mailbox.
Brighton Collectibles – Concourse A Centerpoint

 
This cute little shop also offers a lot more than handbags, including unique jewelry pieces. Their bags are all handcrafted, many with funky designs and patterns. I love the Gabriella Medallion Tote in Lipstick, a deep shade of red. It is just perfect for work, to fit your tablet or laptop, and it travels well with plenty of different compartments.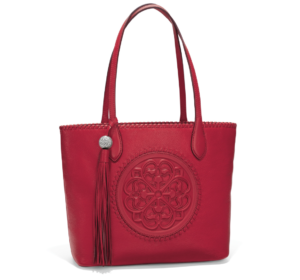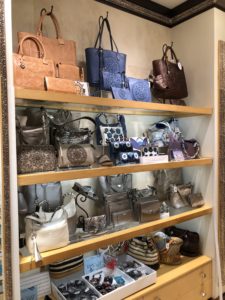 Michael Kors – Concourse F
The king of everyday chic, you really can't go wrong with a Michael Kors piece. If you happen to be traveling from Concourse F, be sure to stop in and take a look for yourself. From timeless totes and satchels to ornate and embellished clutches and mini-backpacks, this store has something for you. I wanted to have them all.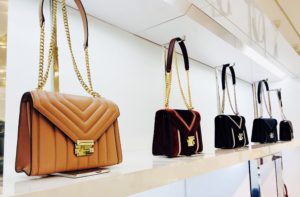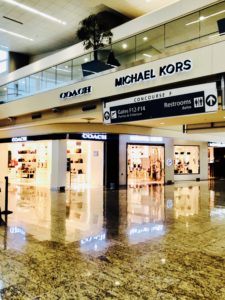 Coach – Concourse F
Another classic brand, also on Concourse F, Coach handbags are tried and true. When I was 17 and working at the mall, the very first high-end handbag I bought with my own money was a black leather Coach crossbody bag. With quality leather and hand-stitching, Coach holds a special place in my heart. And with the right love and care, these bags can last forever. There are way more trendy styles and colors now than when I was 17, so perusing the store was a treat.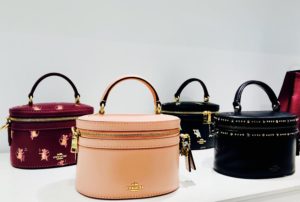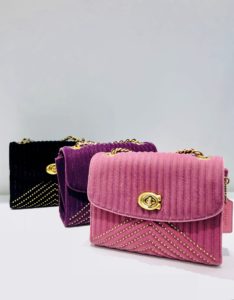 Salvatore Ferragamo –

 

Concourse A
When you talk about luxury, you're talking about Ferragamo. Hard to believe you can stroll into a Ferragamo store right here in ATL. I tried my best to keep my composure while looking around, but I have to admit when I took a look at their velvet emerald green bag with the fur wrist strap … I let out a gasp. Can you say GORGEOUS?! Of course, everything in the store is beautiful, including this colorblock top-handle satchel and chic little clutch with simple bow detail. If you are in the mood to splurge, this is the perfect place to stop before or after your flight.