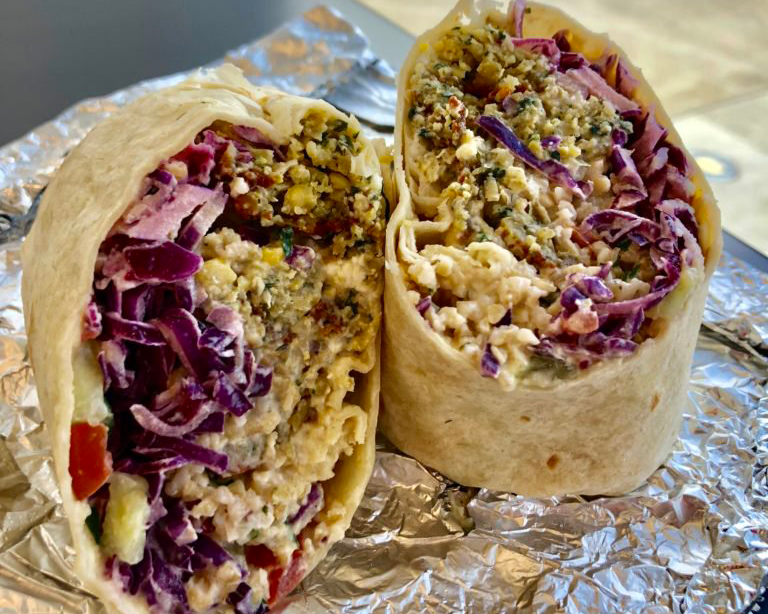 Wrap Wednesday at ATL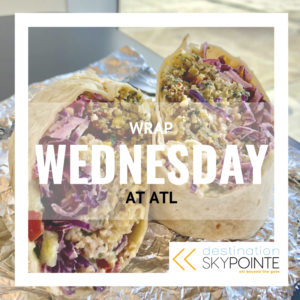 By: Alnissa Ruiz-Craig
In my musings to you on Destination Skypointe: Beyond the Gate, I often encourage you to build in extra time so you can arrive at ATL early and enjoy a relaxed meal and shopping experience before your flight. However, I realize that that is not always possible, and sometimes you have to grab and go.
 

That's why today we're celebrating an ode to wraps with "Wrap Wednesday'!

 

Much like a traditional sandwich, the wrap is the prefect all in one food vessel all tightly tucked into one delicious package. What I love about wraps is there are so many different versions from different cultures offering you an array of different flavors to choose from.

 
ATL has fantastic options to satisfy your wrap craving, and I've picked out a few of my personal favorites below. So make a list and check them out!
Garbanzo Mediterranean Fresh – Concourse D
Garbanzo Mediterranean Fresh offers fresh Mediterranean cuisine with an easy customizable ordering system. Each entree has anywhere from three to five steps with various different options within each step to curate your perfect meal.
 

I ordered the wrap — or "Laffa" as they call— it with falafel as my protein, hummus and tabbouleh, and their signature white Mediterranean garlic sauce. It was fresh and delicious. You can customize your Laffa however you see fit. They have chicken, steak, gyro meat and mushrooms (for the vegetarians) as well as a plethora of veggies and sauces to choose from. Highly recommend you try for yourself!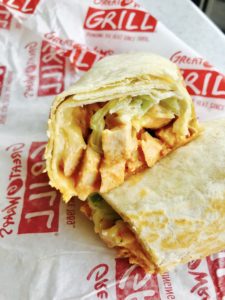 Great Wraps – Concourse A
This ATL eatery is fully dedicated to all things wraps, hence the name. Offering hot, cold and even breakfast wraps, you may have a little trouble deciding which one you want. I opted for their Buffalo Chicken Wrap that was chock full of grilled chicken in mildly spicy buffalo sauce, pepper jack cheese, topped with cool crunchy lettuce and tangy ranch dressing. There were no disappointments here. It was tasty with the right amount of heat.
Chick-fil-A – Concourse C
When it comes to Chick-fil-A, I probably don't have to wax poetic on how good the food is being that they already have a pretty strong following. However if you are someone who has not had the pleasure of trying it for yourself, I can confirm that the hype is real! When it comes to fast food, Chick-fil-A always tastes freshly prepared, and their customer service experience is one of the best. Although their claim to fame is being "home to the original chicken sandwich," their Grilled Chicken Cool Wrap is one of my favorite menu items. The wrap coms with perfectly seasoned sliced grilled chicken, lettuce, red cabbage, carrots and cheese all wrapped in a flaxseed flour flat bread. You also get your choice of dressing to give it some extra flavor (I usually go with the zesty apple cider vinaigrette.) I recommend finishing it off with a lemonade and those delicious and highly addictive waffle fries.