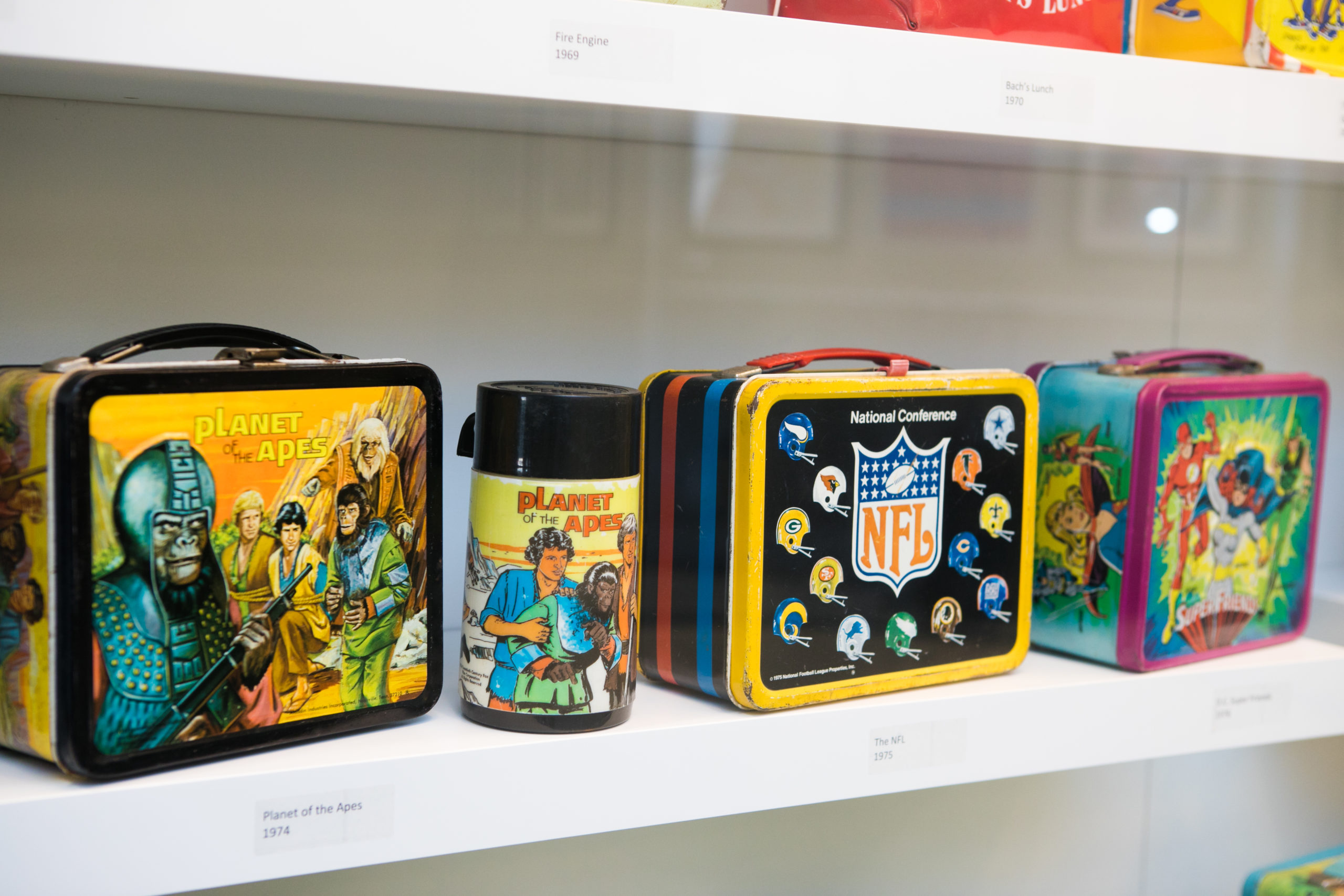 ATL Stories: Step Back in Time with the Lunch Box Time Capsule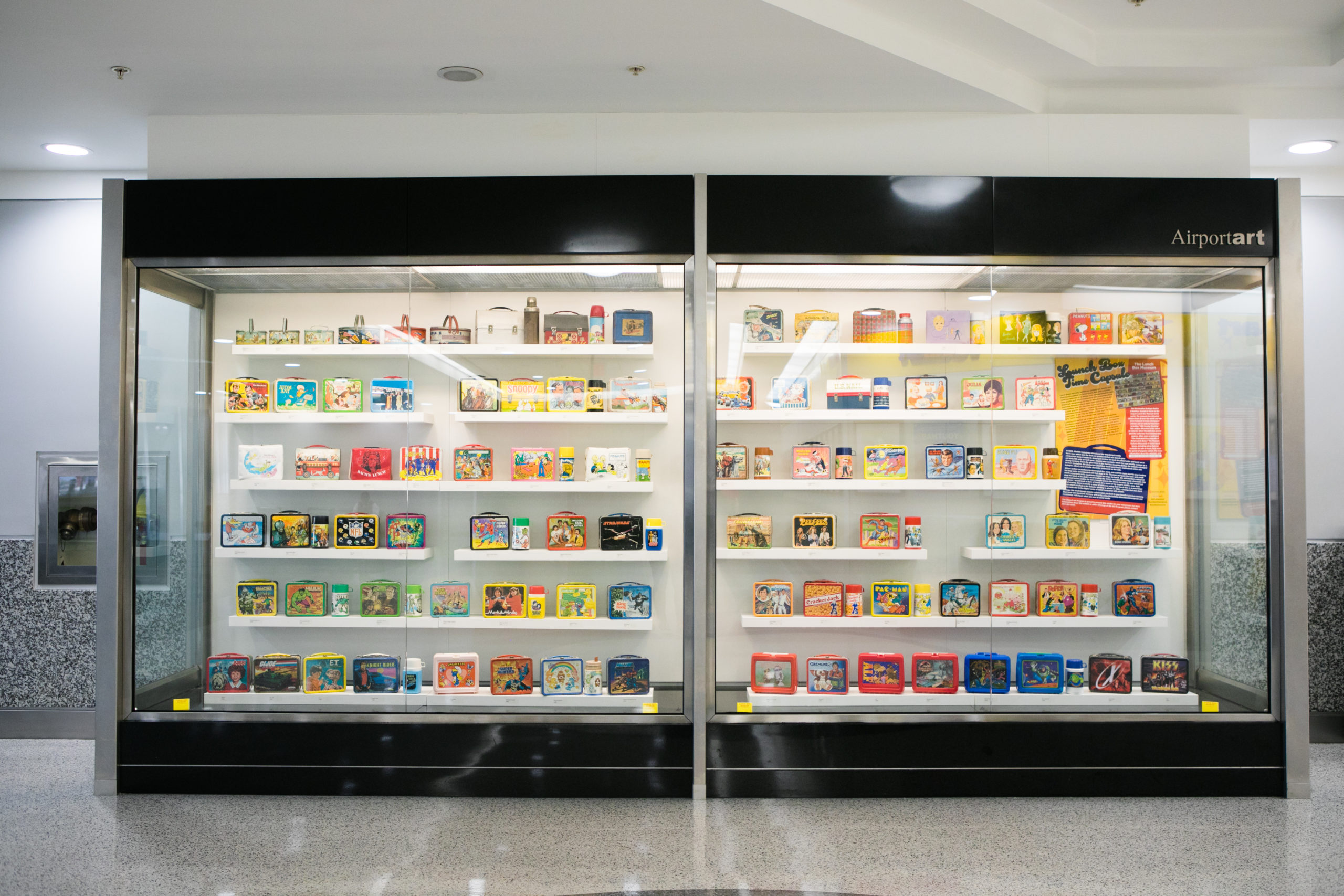 By Jennifer Ogunsola
Communications Manager
As a child, the end of the summer meant one thing — summer break was almost over, and you were headed back to school. Maybe you were different. But there aren't too many kids excited to get back to the classroom for new lessons, especially if their summers were spent outside playing with friends and having fun.
While the start of a new school year seems like the end of fun, there is one thing that definitely makes this time of the year exciting for young children. And that's back-to-school shopping, an experience that varies depending on what grade we're talking about. So, let's just reminisce for a minute and take it back to elementary school—kindergarten, to be exact.
There was one item on your list that you probably deemed to be the most crucial decision of your entire school year. Choosing the right one would let everyone know who you are and what you like before they even know your name, sort of like your first personal branding and marketing campaign.
Do you remember your first lunch box? Depending on how long ago you were a kid, remembering the exact one may be a little difficult. If you can't think of your first one, what about your favorite?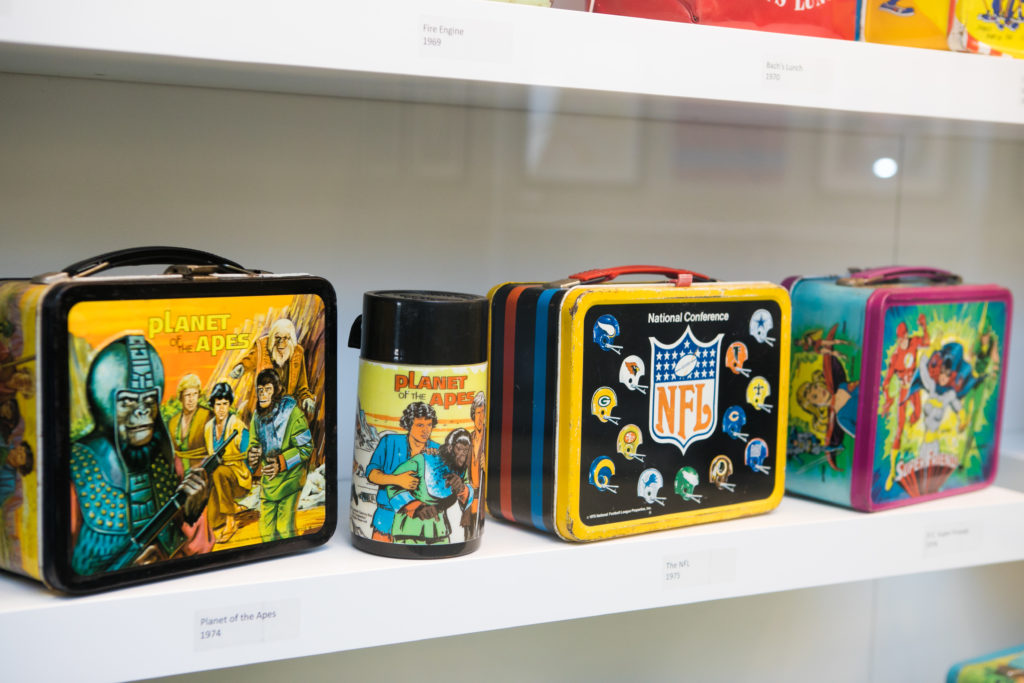 Lunchboxes are like nostalgic time capsules. From metal to plastic, they were decorated with icons of popular culture that told stories of what cartoons, TV shows, movies, superheroes, or music artists kids were into. Mickey Mouse was the subject of the first licensed-character lunch box in 1935, but hundreds followed, including Barbie, "Star Wars," The Beatles, Teenage Mutant Ninja Turtles, Spiderman, and My Little Pony. Yes, they carried sandwiches, Lunchables, cookies, Fruit Roll-Ups, Hi-C Fruit Punch, Capri Suns and anything else your parents packed for you (for some, that also included handwritten notes). But what you really cared about was keeping up with the newest and most popular characters and trends.
If you can't remember the exact lunch box that you had, we're pretty sure you remember the feelings that those times gave you, and the memories they're giving you right now.
Here at Hartsfield-Jackson Atlanta International Airport (ATL), we always want to put a smile on your face, so we partnered with the Lunch Box Museum in Columbus, Ga., to give you an exciting new exhibit, Lunch Box Time Capsule.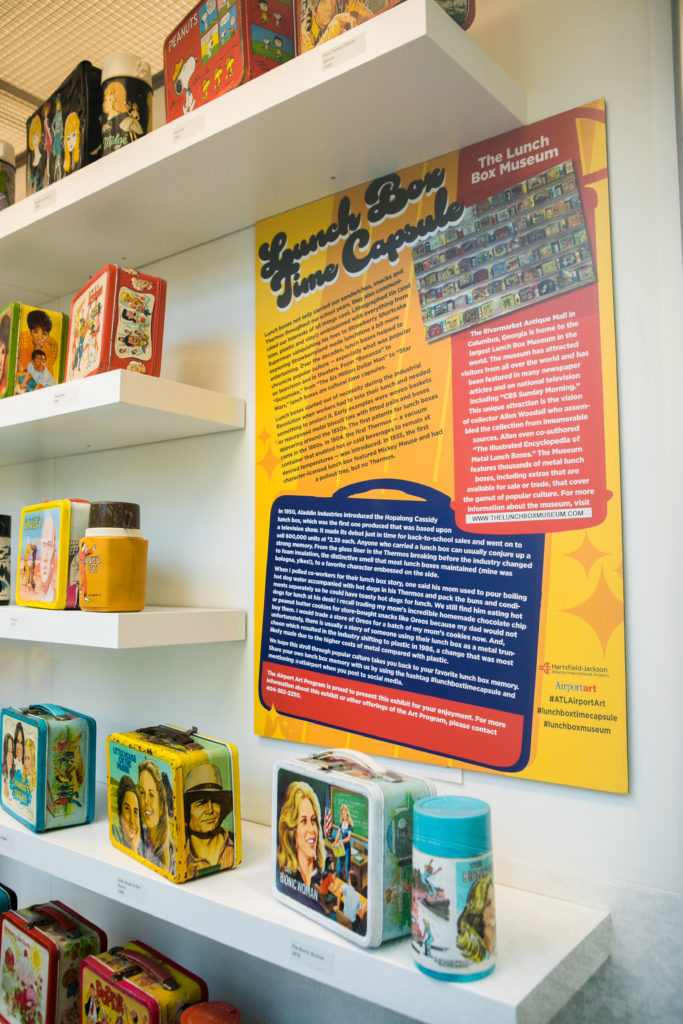 "Lunch boxes bring back great memories of childhood, and the hope is that this exhibit inspires passengers to reminisce and share their lunch-box stories with their children, family, friends, and even fellow passengers," says Allen Woodall, the founder and curator of the Lunch Box Museum.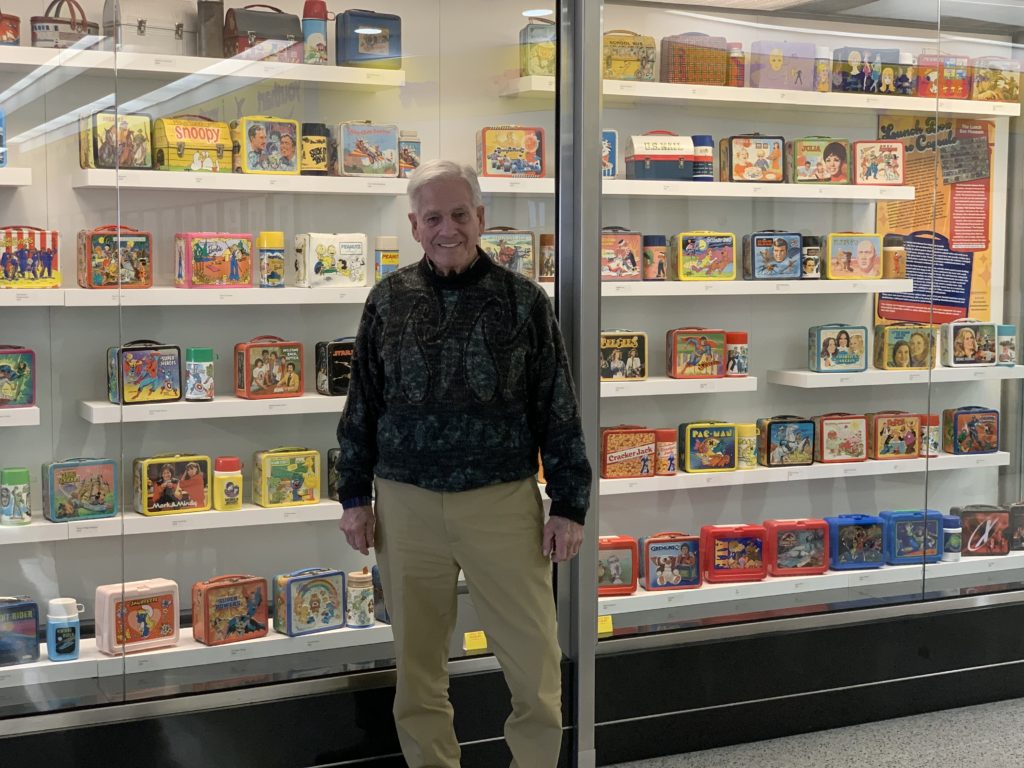 Who knew that there was a such thing as a lunch box museum and that it is located right near the Chattahoochee River?
Apparently, a lot of people. Each year since it opened in 1990, thousands of people from all over the world visit the museum, which brings the 85-year-old the 85-year-old Columbus, GA native, so much joy.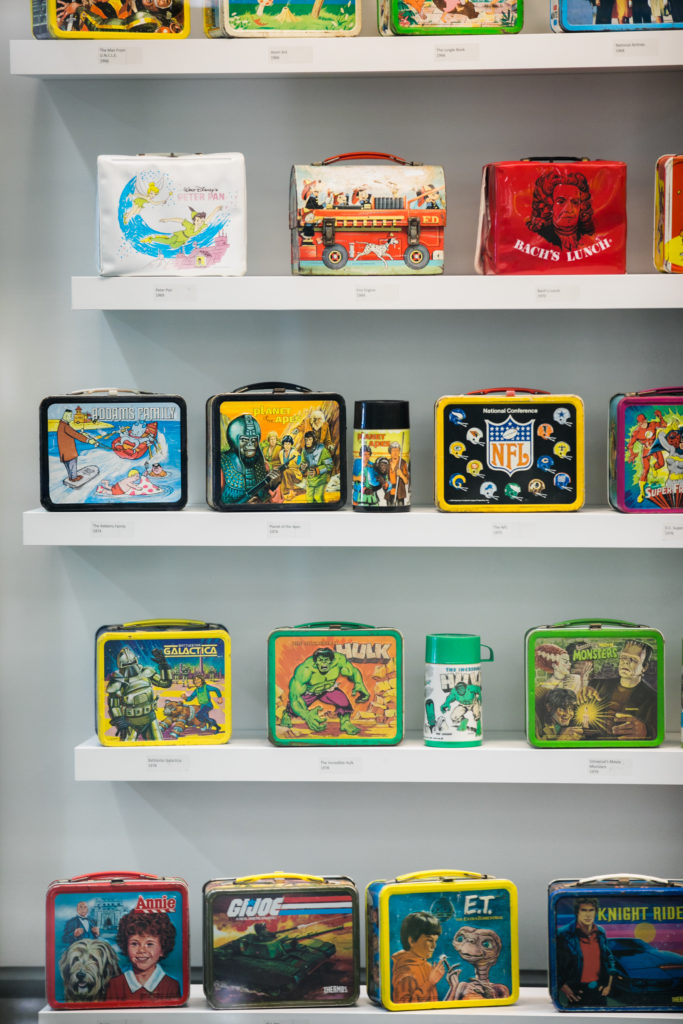 "Creating this museum has allowed me to preserve an important part of our country's history," adds Woodall, whose trip to an Atlanta flea market in the mid-1980s started it all.
Back in the 1940s, Woodall used to listen to the "Green Hornet" radio series, and 40 years later, when he saw the lunch box of his favorite childhood show in an Atlanta flea market, he had to have it. About five years later, the Lunch Box Museum — which now has over 2,000 items on display — opened.
Now, over 30 years later, Woodall brought over 80 lunch boxes through the decades (from the 1920s to the 2000s) to the world's busiest and most efficient airport. So, just in case you can't make it to Columbus anytime soon, don't worry. ATL's award-winning Art Program has just what you need: the Lunch Box Time Capsule exhibit right on the boarding level of Concourse E (near Gate E14).
Chances are you're still trying to jog your memory for your first or favorite lunch box. But don't think too hard, just stop by the exhibit the next time you visit us, and you just might see one of yours.
Sandy Kaider and her daughters Caitlin and Mary Kaider share their lunch box memories.
And when you do, snap a picture and share it with us on any of our social media platforms (find us @atlairport on all platforms).