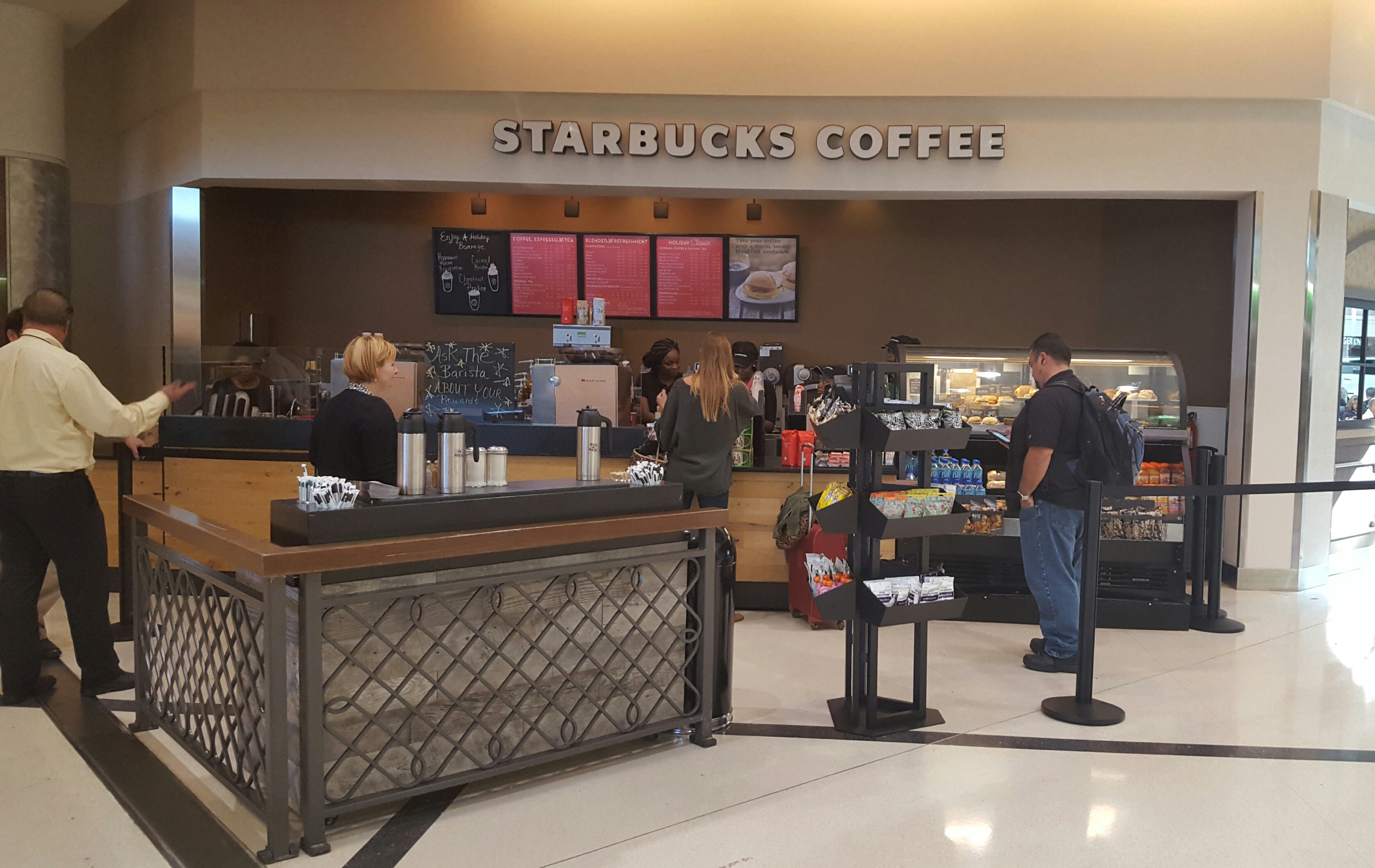 Temporary Starbucks opens near ATL's Domestic Terminal atrium
By Anika Robertson
Senior Editor/Assistant Public Relations Manager
Coffee and tea lovers, unite! A temporary Starbucks opened Friday, Nov. 18 in the pre-security area of Hartsfield-Jackson Atlanta International Airport (ATL) to replace the location that closed due to renovations in the security screening area.
The renovations are part of ATLNext, the Airport's $6 billion capital improvement program. Projects include renovation and expansion of the main checkpoint, which began in September and closed the Starbucks next to the main security checkpoint.
"Serving our customers is always the ultimate goal," said Chilly Ewing, Hartsfield-Jackson concessions director. "Many customers were disappointed that we had to close the existing Starbucks, but it was necessary to increase the size of our security checkpoints. We are very happy to once again bring this outstanding brand back to the atrium."
The famed specialty coffee shop will be next to La Madeleine Country French Cafe, near the North Domestic Terminal entrance and atrium. HMSHost, operator of Starbucks and La Madeleine, should expect a busy holiday season and is looking forward to providing beverages, treats and meals for ATL travelers.
"HMSHost is very excited to be opening this new Starbucks in the atrium at Hartsfield-Jackson Atlanta International Airport to serve great coffee to pre-security guests just in time for the Thanksgiving travel season," said HMSHost Vice President of Business Development Kent Vanden Oever. "We thank the City for their partnership on this effort. It could not have been pulled off without the close collaboration of all parties, including the Airport's operations, concessions, and planning and development groups working closely with HMSHost."
Starbucks will open daily from 5 a.m.-10 p.m.