110 Million Reasons to Love ATL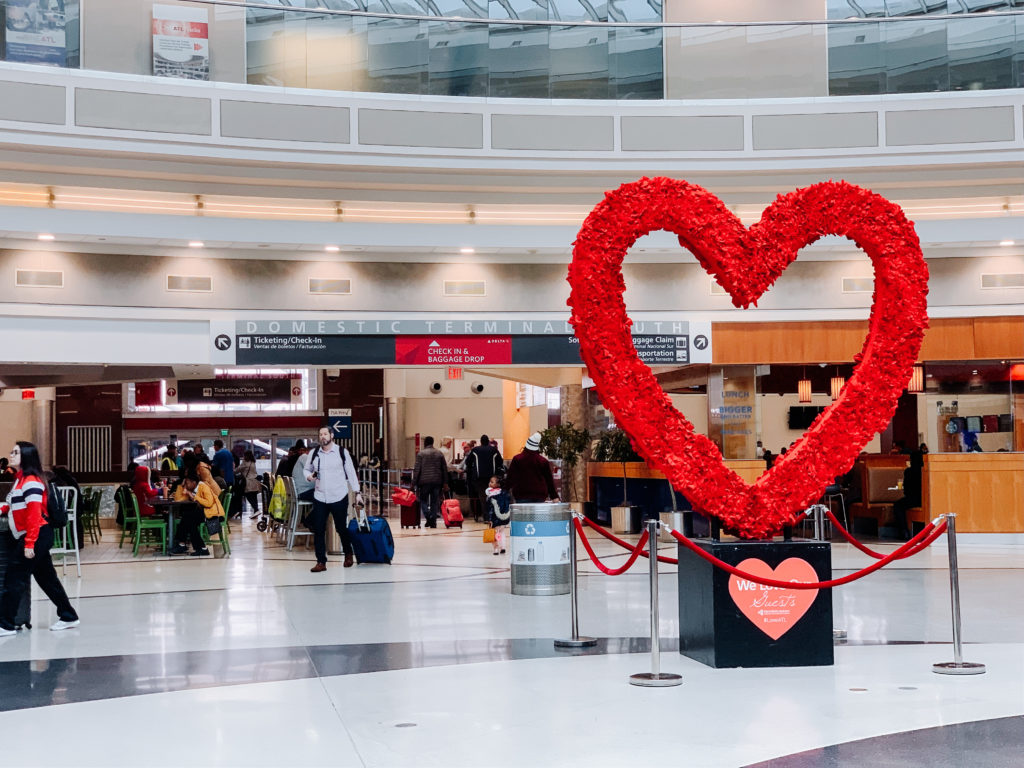 By Jennifer Ogunsola
Communications Manager
When you walk through Hartsfield-Jackson Atlanta International Airport (ATL), you feel the love from everywhere and everyone. Maybe it's the focused traffic officer making sure that you are safe as you walk under the canopy into the terminal. Or it's a fellow passenger helping you with your bags as you're rushing onto the Plane Train to get to your gate and make your flight. Or it could simply be a customer service representative greeting you with a smile while directing you to the fastest Transportation Security Administration (TSA) security checkpoint.
There are thousands of scenarios that we can add to this list and they are all wrapped in ATL LOVE.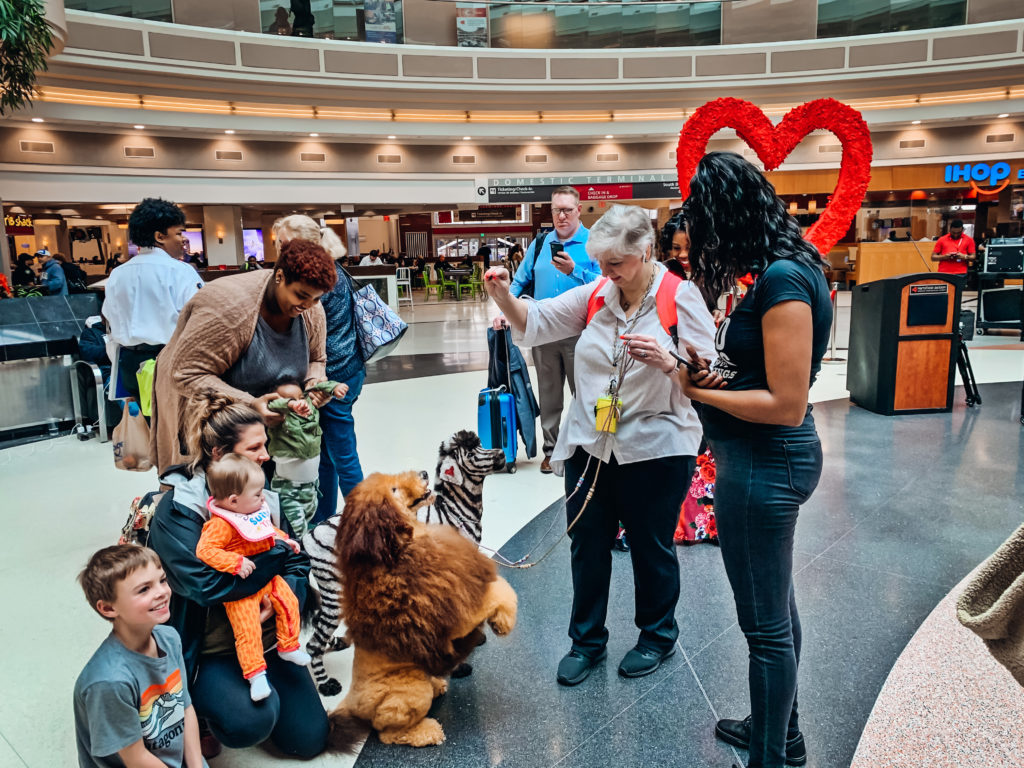 Each year, more than 107 million passengers fly through the world's busiest airport, a heavyweight title that ATL has held for 21 consecutive years.
On average, more than 275,000 people move through the 4,700-acre transportation hub daily, and that doesn't include its 63,000 employees who work to do the impossible day after day after day.
The impossible? Yes, think about it. ATL is a 24/7 operation—always on, never off. It's no easy feat for airline handlers to check 95,000 bags daily. Air traffic control ensures that all five runways run efficiently so that the 250 flights entering and exiting the friendly skies each hour do so safely and systematically. And there are so many more hidden secrets that makes ATL the most efficient airport in the world for the past 16 consecutive years.
But if you're wondering what's the secret to staying on top, you may be surprised by the response from ATL leadership. "ATL customers are the reason that we exist," says Jan Lennon, ATL's Assistant General Manager of Public Safety and Security. "February reminds us that love can be found everywhere we go, and in everything we do. Our hope is that our customers feel that in how we do our best to meet their needs every day. We want to do more than express that love, but show it in action."
Why does ATL love you?
Because you love ATL.
You've made us No. 1 in passengers served for 21 years running.
110 million of you visited us in 2019 (that's 3 more million than the year before!)
You made our concessions program the first in airport history to top the billion-dollar gross sales mark in 2016. And that number keeps growing.
Why do you love ATL?
Well, we asked a few of our passengers, employees, partners, and even spent some quality time with our furry friends, and here's what they had to say:
Jack Horvath, ATL United Services Organization (USO) volunteer for 20 years (along with his wife)
Candice Racine, passenger visiting from Tampa, Florida
Mat Berard, Project Manager, McCarthy Building Companies, Inc.
Ron James, ATL musician
Ayana Adams, ATL Enforcement Officer
Catherine McGinnis, ATL volunteer; QB, the Friendly Lion (white standard poodle) and George, a real Southern Gentleman in a poodle suit—Cathy's therapy dogs
Rob, airline pilot
Dr. Debora Pettway, passenger visiting from Alabama