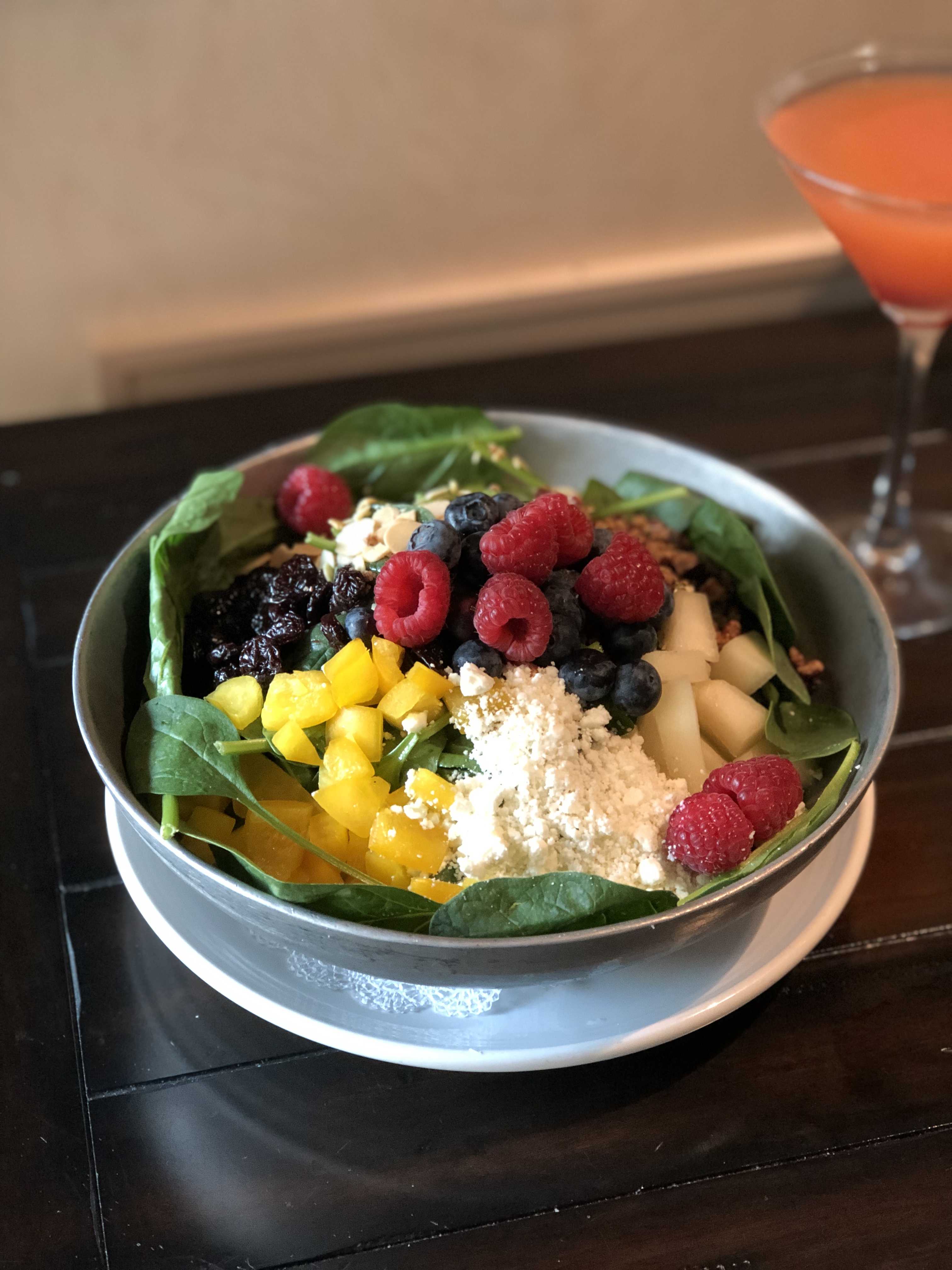 A Taste of Taste: Atlanta Airport Restaurant Crawl
By Alnissa Ruiz-Craig
So what is better than one great restaurant? Two. Ok, so, what about three? Or how about FIVE. That's right. I, along with seven other food bloggers, writers, and chefs, visited five of Hartsfield-Jackson Atlanta International Airport's fantastic restaurants during the Taste of Hartsfield-Jackson Restaurant Crawl. The crawl served as a preview to the Taste of Hartsfield-Jackson (more on that later), and it was really an amazing experience.
Imagine the feeling of going to the airport, past security, without plans to travel anywhere, but you end up going everywhere. It was quite the rush to go from concourse to concourse, not knowing what to expect, then finding a spread of food and drinks from some very accommodating restaurants and staff.
First up was Atlanta Chophouse & Brewery – in the Domestic Terminal Atrium, pre-security.   Atlanta Chophouse & Brewery is a bar & grill serving American fare. Greeted by the general manager and head chef, they started us off with two of their specialty cocktails: the Georgia Front Porch and a Jalapeño Mojito.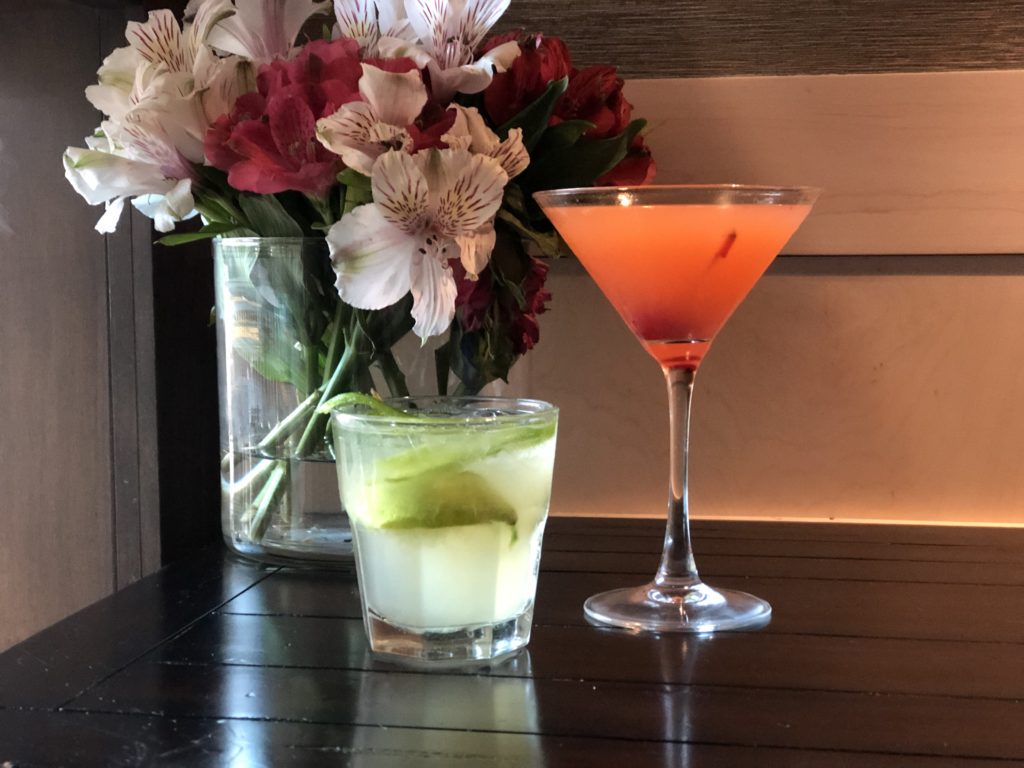 Next was their Baby Spinach Salad in a lemon vinaigrette, which was really delicious. For the main event, they served us a Salmon BLT (so good!) and Chicken Piccata.
My favorites: Jalapeno Mojito and the Salmon BLT
After Atlanta Chophouse & Brewery, we made the trek through security. A couple of pat-downs and bag screens later, we ended up at Papi's Cuban Grill. The staff at Papi's greeted us with some of the most delicious food and some amazing (and strong) cocktails. On the menu: Cuban sandwiches, Beef Empanadas, Ropa Vieja, Vaca Frita, Tostones Supremos, and Pallomillo Steak. Everything was delightfully full of flavor! The taste of garlic, cumin and cilantro were the stars of the show. The head chef informed us how the cooking staff arrives early in the morning to cook everything fresh, even the bread! You can certainly taste the difference.
My favorites: Ropa Vieja and the Empress Cocktail
Next up, Atlanta Stillhouse. A small restaurant and bar on Concourse T. If you enjoy beer and barbeque, this is the place for you. The head chef was adamant that we taste his brisket sandwich. I can say I am thankful for his persistence because it was DELECTABLE. Apparently, customers routinely eat there and order another to take on the road. After trying it, I see why. It was tender and flavorful. They served a few other kinds of smoked meats, wings, a charcuterie board, and a southern favorite – pimento cheese dip. Aside from the brisket, another pleasant surprise for me was their Buffalo Float cocktail. It's basically a grown-up root beer float, made with Buffalo Trace Bourbon Cream. Nostalgic and sweet – with a kick.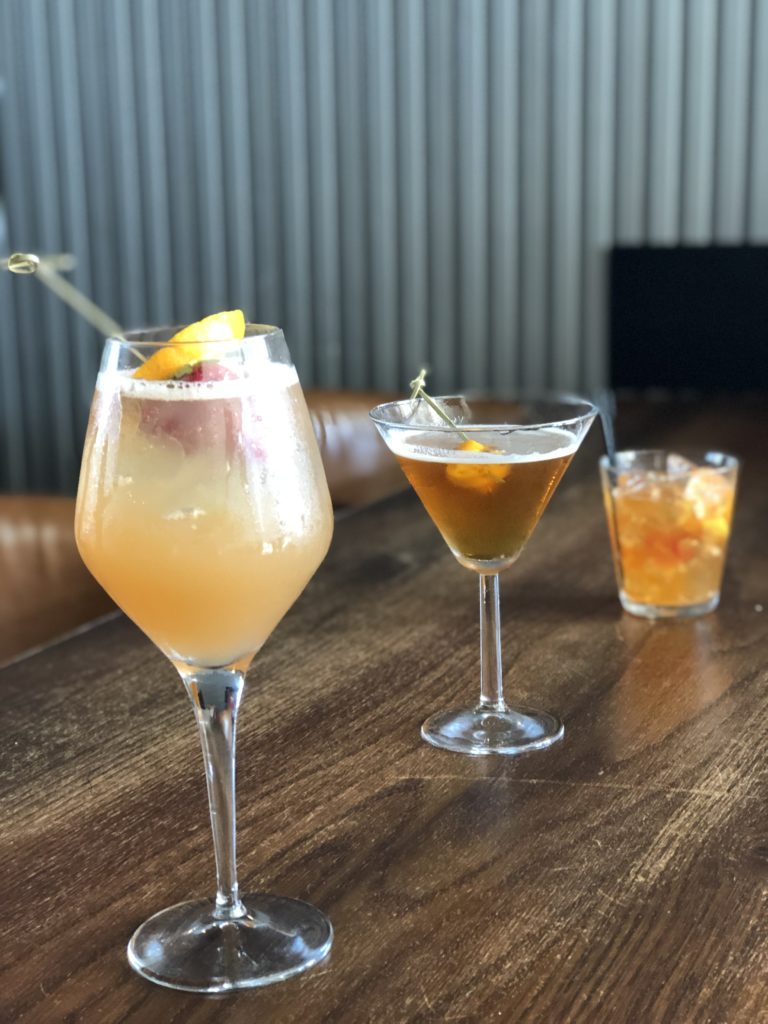 My favorites: Beef Brisket sandwich (of course) and the Buffalo Float
On to Cat Cora's Kitchen on Concourse D. Cat Cora's crew had a section just for us, so we were really feeling the VIP treatment. We were met with an array of plates with small bites like lamb meatballs, jerk shrimp, steak tacos, and jalapeño poppers. They ended it with a delicious and decadent chocolate lava cake.
My favorites: Lamb meatballs and jerk shrimp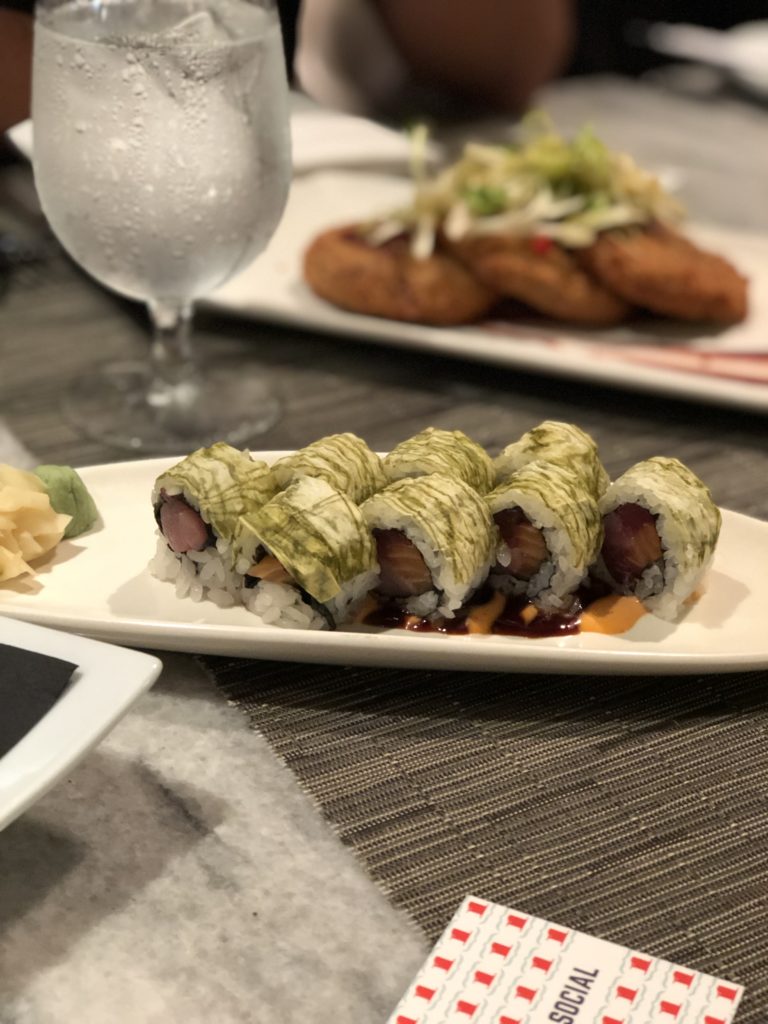 To close out our experience, we had a beautifully curated spread at the world-renowned and twice James Beard Award-nominated One Flew South. Plates of bright colored sushi, turkey croquettes, and tuna poke tacos covered our tables, along with two specialty cocktails. When you sit inside One Flew South, you honestly forget you are sitting in an airport. It could easily be a swanky little place in midtown Atlanta. A great place to visit if you are passing through ATL.
"Crawling" through the world's busiest airport was truly an awesome experience. One of my biggest takeaways was how easy it is to hop on the Plane Train from one concourse to the next. It's not as daunting as it may sound. Although it would feel a bit different when actually traveling, it inspired me, and hopefully, this post will inspire you to venture out to another concourse next time you're passing through Hartsfield-Jackson.
**The Taste of Hartsfield-Jackson is a one-day food festival event highlighting the diversity of dining options at the world's busiest airport. It features over 30 different eateries, ALL pre-security. All proceeds benefit the Atlanta Community Food Bank. For tickets, click here!