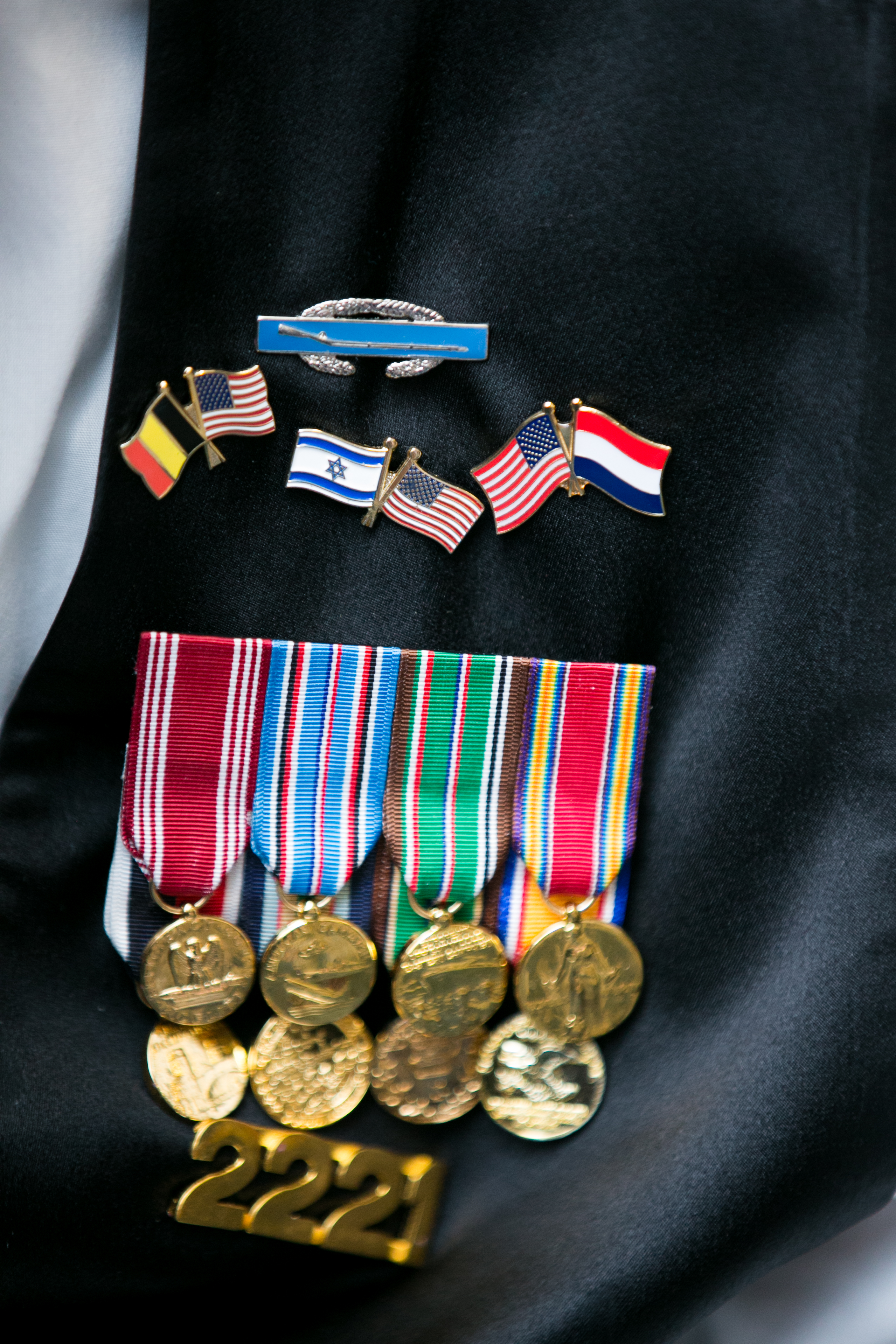 Armored with a Legacy of Service and Love
Drawing the connection between fighting fascism abroad and racism at home, 97-year-old WWII hero honored—for the first time ever—76 years after his homecoming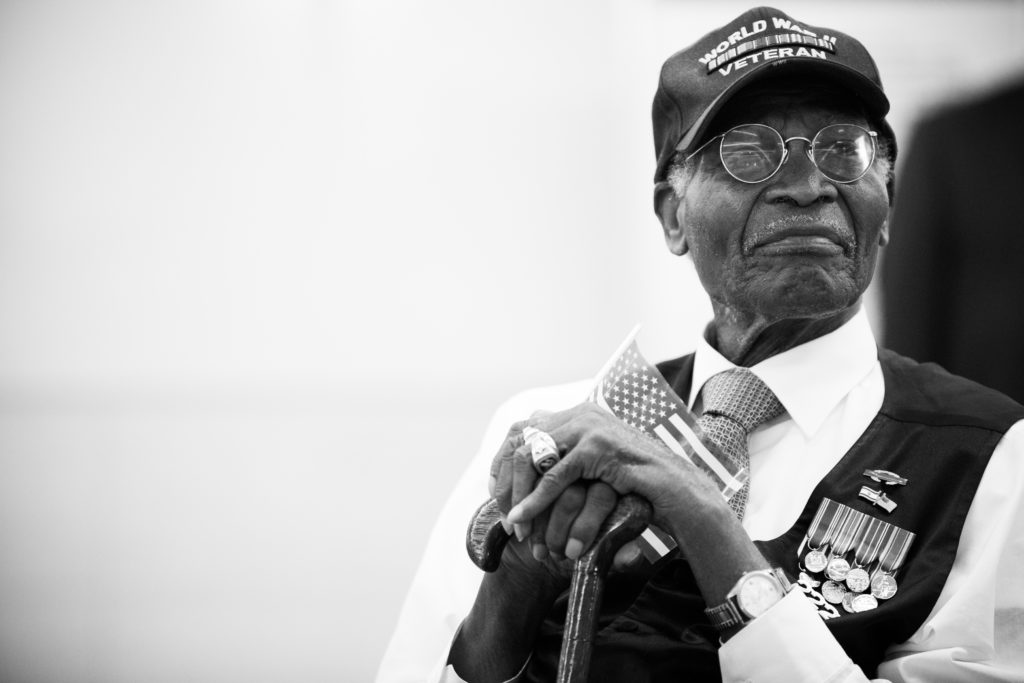 By Jennifer Ogunsola
Communications Manager
The year was 1943. Franklin D. Roosevelt was in the White House, facing massive race riots that shook cities like Detroit, Harlem, and Los Angeles to their core. America was at the height of the second World War where thousands of young black men were drafted to fight fascism abroad, while simultaneously fighting racism at home.
Pastor Matthew Southall Brown, Sr. was a 20-year-old high school senior in Savannah, Georgia then. He remembers feeling alone as everyone around him left for war, a concept familiar to him because his father served in WWI.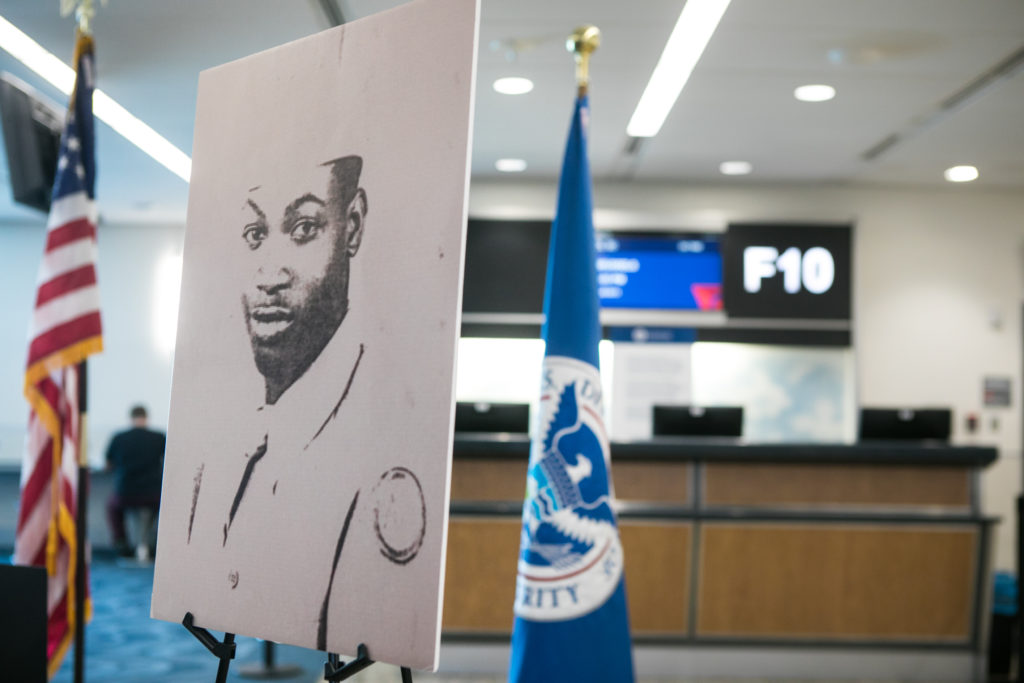 Now 76 years later, the 97-year-old WWII hero sat in Hartsfield-Jackson Atlanta International Airport's VIP room on Concourse F, and recalled the day he received his draft letter.
"The only thing I remember about the day is that it must have been a sigh of relief because it did seem like everybody that I knew was gone," Pastor Brown shared.
"My oldest brother was in college at the time, so he was deferred, but he would write and tell me who was going and who had already left. I don't know if I got the letter or the diploma first. But I say that I got the diploma in one hand and the letter in the other hand."
Though Pastor Brown trained as a rifleman, the then-segregated Army relegated him, and most blacks serving, to support duties. It was during the war's most intense fighting that Brown volunteered for combat duty and became one of the first 2,000 black soldiers to fight alongside white soldiers.
Seventy-five years have passed since Pastor Brown's homecoming, one without fanfare or recognition for his sacrifice and service. Until now. Just three years short of his 100th birthday and for the first time since his discharge, Brown was returning to Belgium, the country where he fought in the Battle of the Bulge, the bloodiest battle for U.S. forces in World War II.
This time, however, instead of being met by enemies, Brown was greeted and embraced by dignitaries from the Netherlands and Belgium and 20,000 citizens eager to acknowledge and honor him during the 75th anniversary commemoration of the country's liberation from Nazi occupation.
Before his departure, Hartsfield-Jackson Atlanta International Airport, along with its partner, Delta Air Lines, and representatives from the Transportation Security Administration, worked with Honor Flight South Florida to welcome, escort and celebrate the man who helped liberate Europe.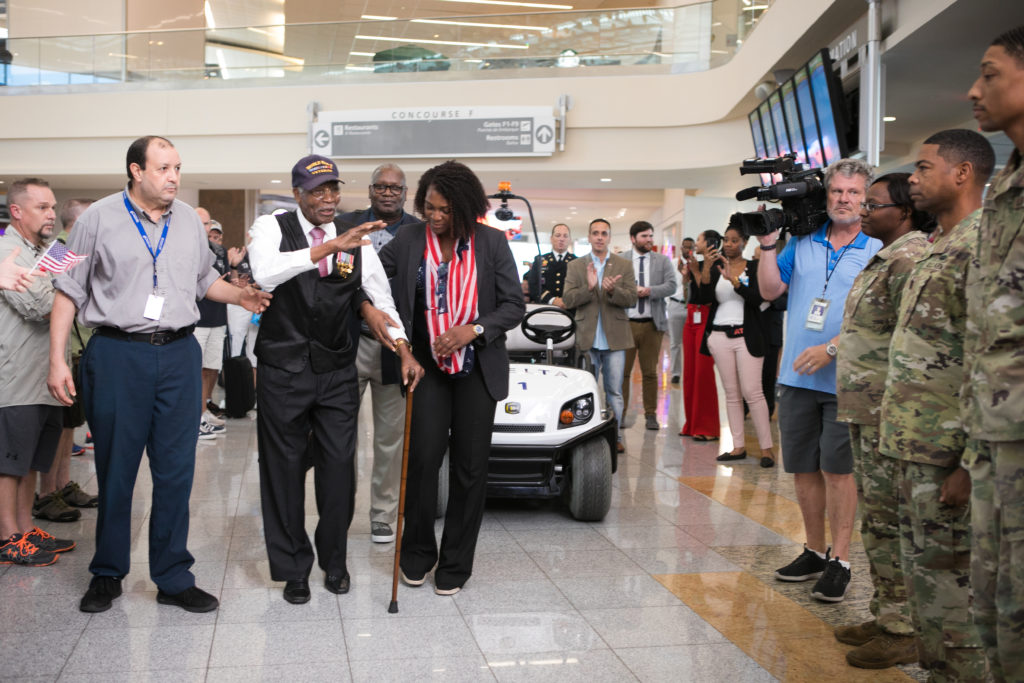 ATL Stories sat down with Brown to learn more about his story.
ATL Stories: Thank you for all that you have done. After you entered the service, what was one of the first things that you learned?
Pastor Brown: I learned that most blacks were relegated to what is called a quartermaster, which is a section of the military that supports the other part of the military. But Eisenhower's orders were if you want to join the infantry, you can sign up. Well, I was tired of stacking gasoline, so I signed up never thinking I would get it. But, I got elected then I got scared. Now I was attached to the 9th Division 60th Regiment Company E.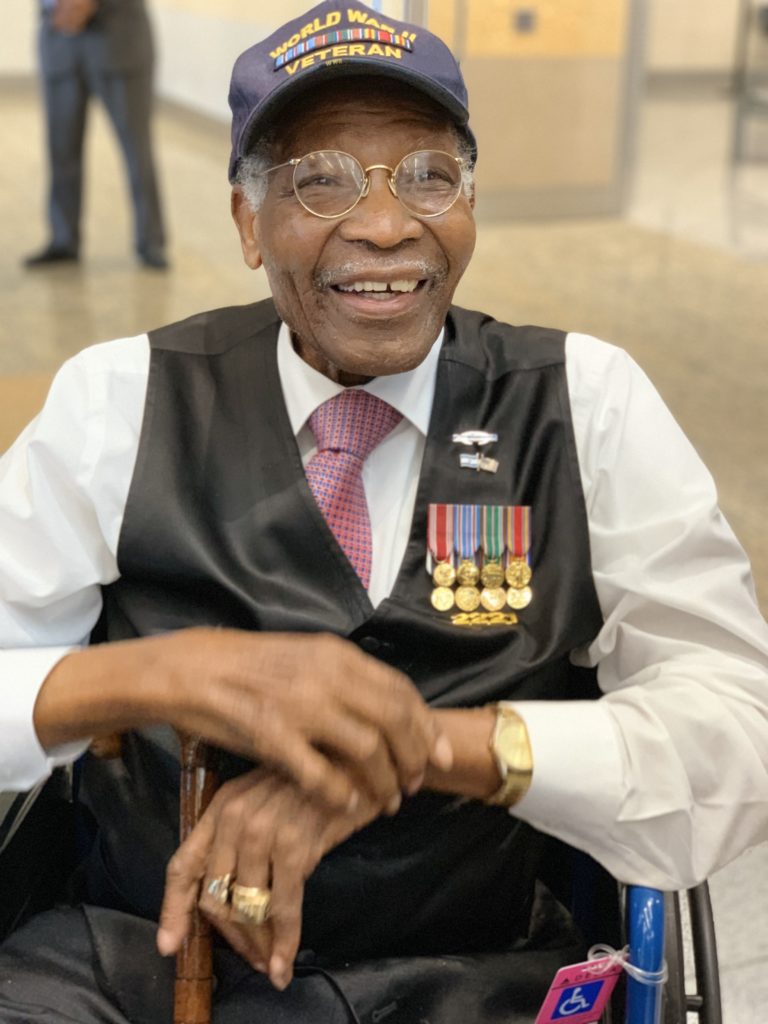 ATL Stories: You had to give up your rank in order to fight?
Pastor Brown: Yeah, we were all-black units. Can you imagine? When I tell the story, most people ask me why. It's a simple answer. They didn't want somebody looking like me giving orders to somebody looking like them.
ATL Stories: How did that make you feel?
Pastor Brown: It didn't bother me because I grew up in a segregated society, went into the military out of the segregated society, so it was just a way of life. But when I came back, I joined another army — I was a foot solider for Dr. Martin Luther King, Jr.
ATL Stories: So when you came home, you got married and had children?
Pastor Brown: I came home and went to college. I had to go to Georgia State Industrial College for colored people. I got married when I came home and I had four children just like my parents. Two boys and two girls. Later, I went to Princeton because it was a renowned seminary. Then I went to American Baptist School of Theology, which is our convention school. I wanted to get Princeton on my resume because it looked good, not because it taught you more.
ATL Stories: What has been the most difficult part of your walk, your journey?
Pastor Brown: I've been interviewed by almost every entity in the world, and nobody has ever really asked me that. I've got to think about that. Well, I did pastor a church for 35 years [and] that church caught on fire. It was Savannah old grey brick up to the first set of windows. It was established in the early 1800s, and it was one of the most beautiful churches. That was one of the most difficult parts of my journey.
ATL Stories: What year was this?
Pastor Brown: That was in 1993. And I didn't know that the church was so widely known. We got contributions as far away as from where I'm headed for now… France. And I guess that's one of the most difficult periods, but we came out of that experience better from the fire because we built a very magnificent and beautiful edifice.
ATL Stories: I was listening to one of your sermons and you were talking about what's in your book. And you said, 'By the grace of God,' you will get through your 'it,' whatever your 'it' is. What's one of your 'its?'
Pastor Brown: My wife died in 2014. Six months later, my youngest daughter passed away. Now, I'm still trying to get through that.
ATL Stories: What is one thing that you are most proud of today?
Pastor Brown: I'm proud that I have lived long enough for somebody to say thank you.
ATL Stories: Well, I'll say it again, on behalf of everyone at Hartsfield-Jackson Atlanta International Airport. Thank you for your service, your sacrifice, and your willingness to share some of your story with us.