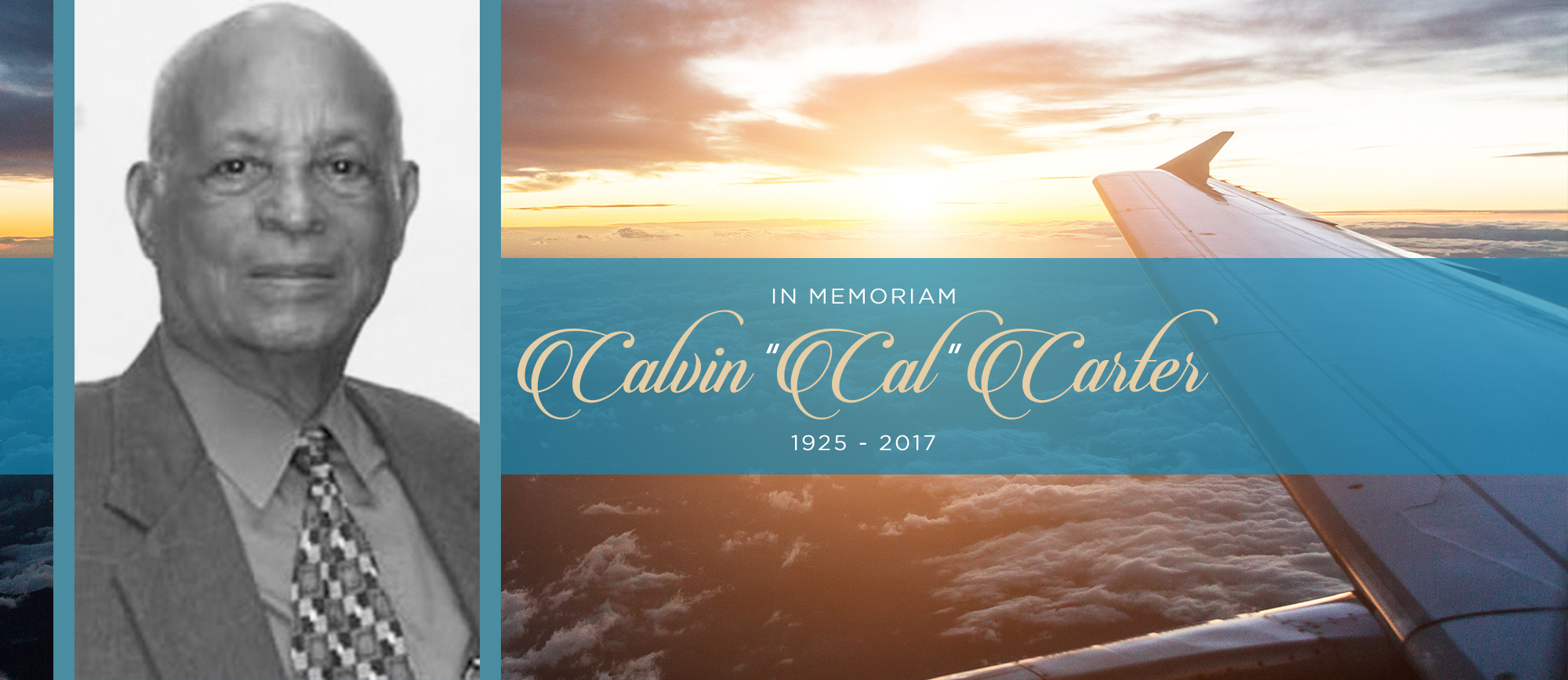 Airport trailblazer Calvin 'Cal' Carter dies at 92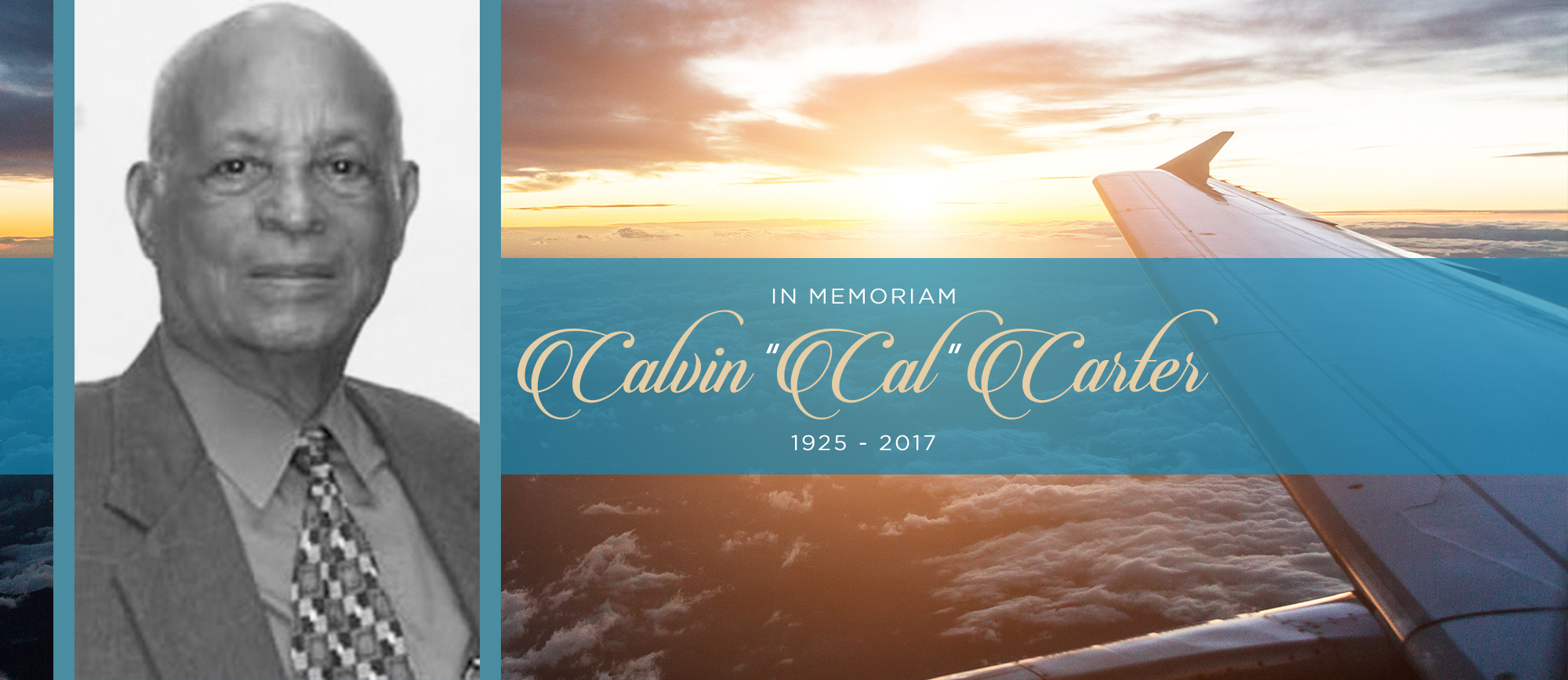 By Shane Blatt
Senior Public Relations Manager
Calvin "Cal" Carter, the first African-American to lead Hartsfield-Jackson Atlanta International Airport (ATL), has died. He was 92.
Carter, who rose through the ranks of Atlanta City Hall in the 1970s to become ATL's fourth commissioner of aviation from 1983-1990, passed away Saturday, Oct. 14. His memorial is set for Oct. 21 at First Congregational Church at 105 Courtland St. N.E.
"Cal Carter was a trailblazer for this Airport in so many respects," said Airport General Manager Roosevelt Council, Jr. "As ATL's chief executive, he played a pivotal role in the Airport's continued growth and development. Last year, we accommodated more than 104 million passengers, and we owe no small measure of thanks to Carter's leadership in helping set the stage for achieving that milestone."
In 2016, Hartsfield-Jackson presented him with the inaugural Cal Carter Trailblazer Award, which recognized his excellence in leadership.
Carter began his career with the City of Atlanta in 1971 as Mayor Maynard Jackson Jr.'s administrative assistant on City Council. From there, he served as the mayor's chief of staff, city ombudsman, acting chief of police, acting commissioner of public safety, acting chief administrative officer and finally, commissioner of aviation in 1983.
The first African-American to be named to the post, he remained in that position until he retired in 1990.
Carter was born Feb. 13, 1925, in Harlem, New York.  His parents, Charles and Adele Carter, were both born in Barbados.
Carter graduated from Jamaica High School in Harlem in 1942 and was drafted into the U.S. Army in 1943. He served in England, France and Okinawa and was discharged as a staff sergeant in 1946.
Following his military service, Carter entered Howard University in Washington, D.C., where he met his wife, Cynthia. Carter entered Howard's ROTC program and was commissioned as a second lieutenant.  He graduated from the university in 1950.
He was then called into active duty with the U.S. Air Force. While on active duty, he served in Korea, Japan, England, Germany, Vietnam and Thailand. The Air Force sent him to George Washington University, where he earned a master's degree in political science. He retired as a lieutenant colonel in 1971.
Carter is survived by his devoted wife of 67 years, Cynthia; children Yvonne Carter Bridges (William), Eric Owen Carter (Anke), Lisa Carter Morgan (Lebron) and Steven Edward Carter (Mary); beloved sisters Grace Ellen Carter (Elmer) and Arna Jones (Matthew); eight grandchildren, two great-grandchildren and a host of nieces, nephews and friends. He was preceded in death by his parents and two brothers and two sisters.