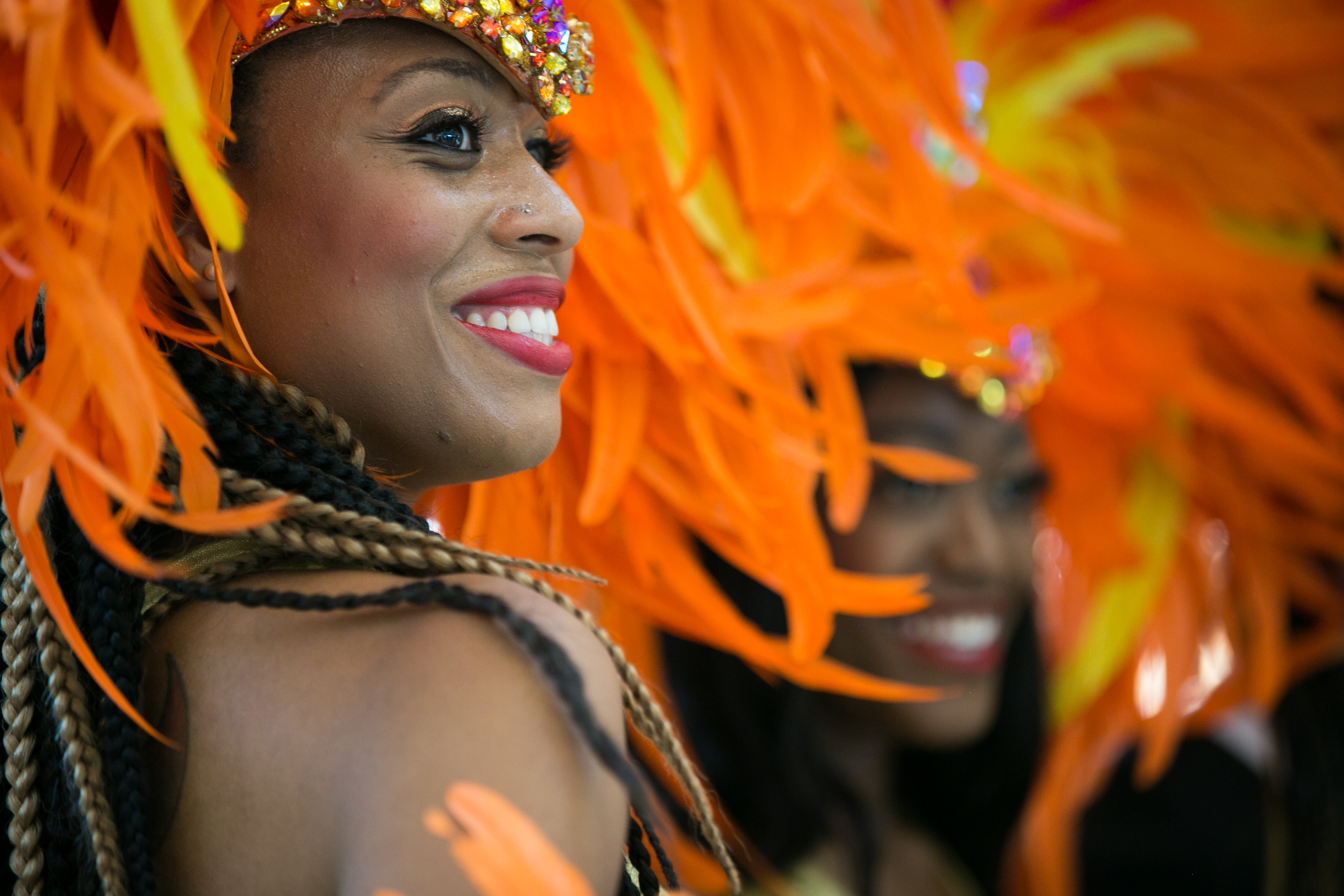 ATL honors Caribbean countries, heritage at annual celebration
By Anika Robertson
Senior Editor/Assistant Public Relations Manager
Hartsfield-Jackson hosted a festive tribute with food and fanfare June 22 to celebrate Caribbean-American Heritage Month.
The rich heritage and significant contributions of Caribbean people runs the gamut, with noteworthy achievements in the arts, music, education, commerce, science, sports and food, Director of International Affairs Alrene Barr told dozens gathered for the third annual event at the International Terminal.
"Beyond its distinctive culture and world-class cuisine, calling attention to Caribbean heritage is important for another reason," the Jamaica native said. "Hartsfield-Jackson has some 32 flights a day to the Caribbean, making it an important regional destination. We will continue to work with our airline partners to build air service to this region."
Barr and other ATL staff welcomed Georgia Consular Corps members and other dignitaries of Caribbean descent, who shared the distinctiveness of their homelands and urged travelers to visit.
Attending members included Astra Armbrister-Rolle, consul general of the Bahamas; Marva Jacobs, honorary consul of Guyana; David Cutting, honorary consul of Barbados; Dr. Clover Hall, Atlanta Jamaican Association vice president; and Saurel Quettan, Georgia Haitian-American Chamber of Commerce president.
Music, dancing and food elevated the experience with performances by steel drum musician Nico G. and the Caribbean Dancers of Atlanta. Passengers and guests alike tried sumptuous bites from Papi's Cuban Grill.
National Caribbean-American Heritage Month passed in 2006 to recognize the "significance of Caribbean people and their descendants in the history and culture of the United States."
More than 250,000 people in Georgia identify as Caribbean or Caribbean-American.