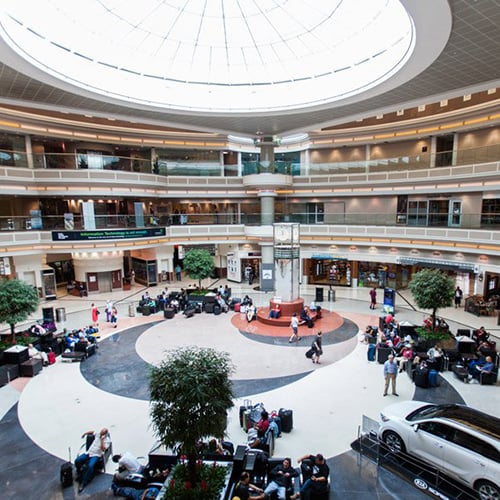 Hartsfield-Jackson named world's busiest airport for 19th consecutive year
By Andy Gobeil
Deputy Director, Policy and Communications
Mayor Kasim Reed announced Thursday, Feb. 2 at his final State of the City breakfast that for the 19th consecutive year — and in every year during his tenure as mayor — Hartsfield-Jackson Atlanta International Airport (ATL) was named the world's busiest airport.
ATL served 104,171,935 passengers in 2016, an increase of 2.64 percent over 2015's total. ATL also saw 898,356 aircraft operations in 2016, more than any other airport in the United States and, pending final tallies from international airports, likely to be more than any other airport worldwide.
"No other airport in the world serves more passengers or handles more aircraft in a more efficient manner than Hartsfield-Jackson," Mayor Reed said. "That distinction is sure to continue as a multibillion-dollar capital plan now underway at Hartsfield-Jackson will ensure ATL is positioned to lead the aviation industry in the decades ahead."
"We are proud to be named the world's busiest airport for the 19th consecutive year," said Airport General Manager Roosevelt Council, Jr. "We are just as proud to remain the most efficient airport in the world. We pledge to continue efforts to maintain both positions."
ATL reached the 104.1 million total by hosting 92,696,320 domestic passengers while serving 11,475,615 international passengers.