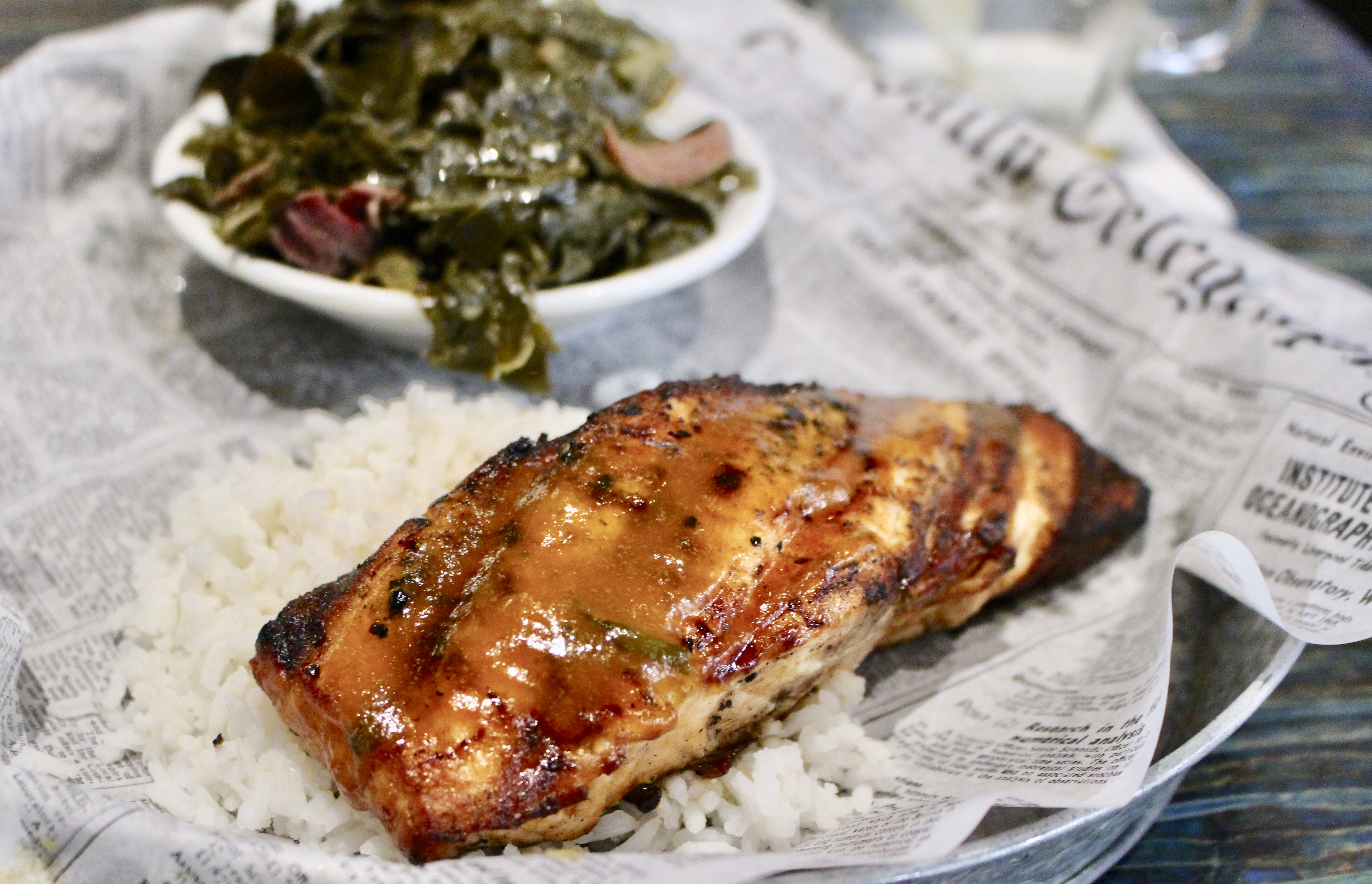 Feeling Peachy? Enjoy National Peach Month at ATL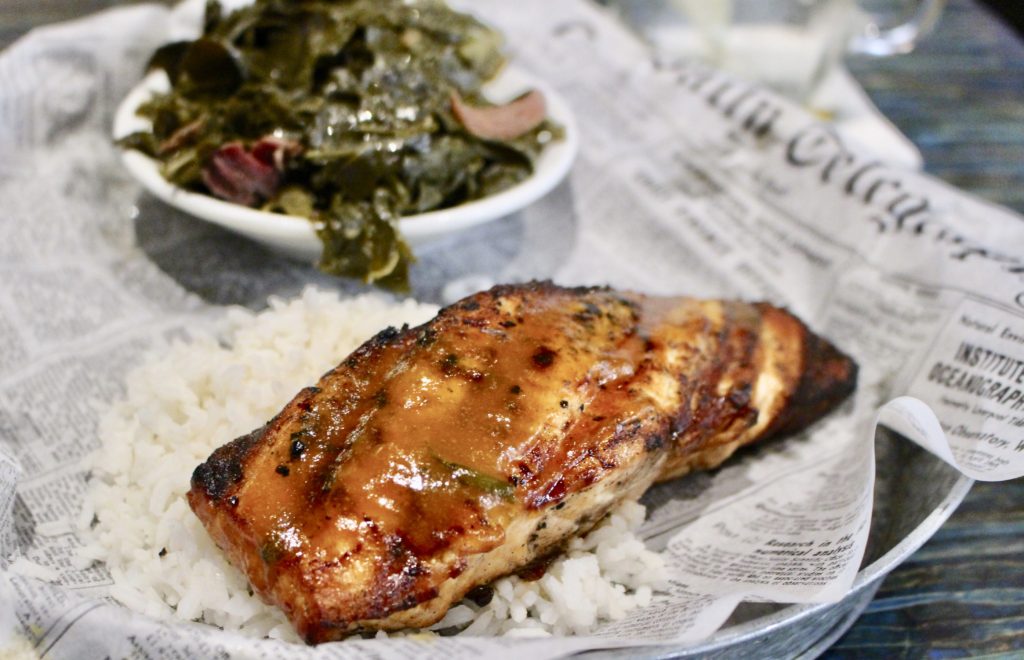 By: Alnissa Ruiz-Craig
It's National Peach Month, and if you're flying out of ATL, how fitting for you to celebrate right here in the Peach State! Peaches are one of my favorite fruits, and if you didn't already know, Georgia peaches are the cream of the crop. That's why I am excited to bring this list to you, especially since peaches have had a hard time with our dicey weather of late.
But, I digress. Today, we have a little taste of everything for you to choose from, both sweet and savory. Feel free to explore Hartsfield-Jackson and see what other peach treats you can find. This list is just a sample.
Paschal's Peach Cobbler
When I landed in Atlanta, I quickly fell in love with a few Southern food staples: shrimp and grits, chicken wings (Atlanta has a wing spot on every corner) and cobbler. Peach cobbler is by far my favorite and Paschal's peach cobbler is known as some of the best. Buttery, flaky crust on top of sweetly baked peaches with the warm taste of cinnamon. Promise me you will make your way over to Concourse B centerpoint to try one of your own. Feel free to share your favorites with me!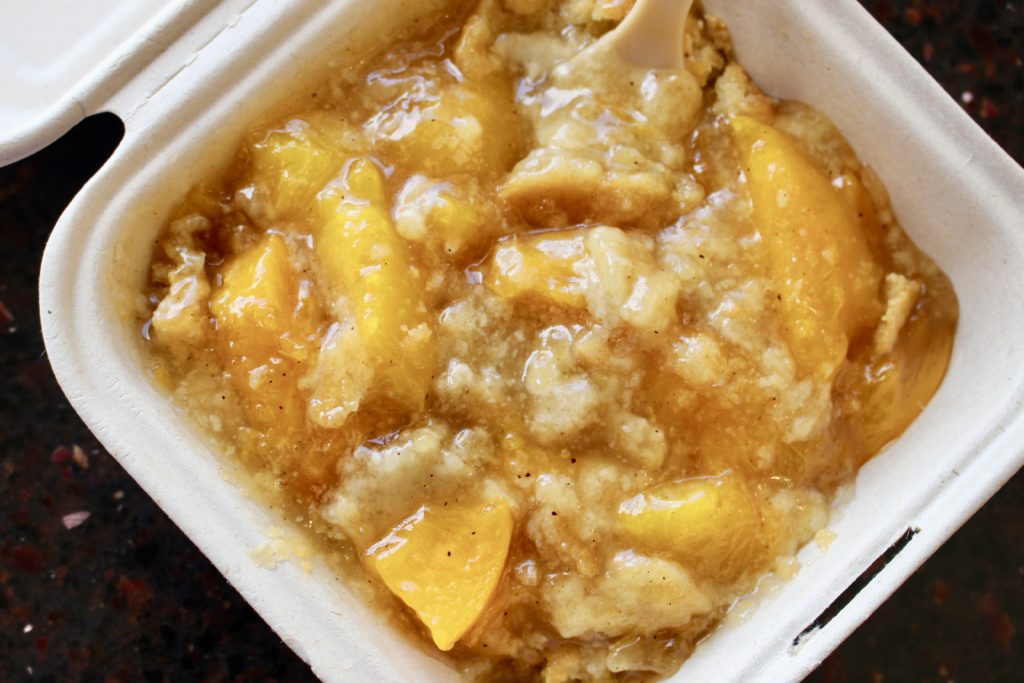 Let's head over to the savory side of things.
Sweet Georgia's Juke Joint's Peach Glazed Alaskan Salmon
If you're not quite ready for dessert but still in the peachy spirit, then Sweet Georgia's Juke Joint is just the trick. Located near gate C42, this entree features a perfectly grilled fillet of Alaskan salmon topped with a sweet peach glaze and caramelized peaches and your choice of one side. I opted for collard greens with smoked turkey. So good! After this meal, I have a feeling you probably won't need that tiny bag of peanuts or pretzels mid-flight.
Jamba Juice's Peach Perfection Smoothie
I decided to round out this list with something for the passenger on the go.
As much as I would love for you to arrive early enough to explore the different concourses in ATL and perhaps enjoy a sit-down meal, I understand that sometimes that's just not in the cards. So for those of you who need to walk and eat, or in this case drink, I suggest Jamba Juice's Peach Pleasure Smoothie, located near gate T3. Mixed with a blend of real peaches and bananas, it is sweet and refreshing. And as always, made with no preservatives, artificial flavors, high fructose corn syrup.  Plus, it's gluten-free.
Cheers and Happy National Peach Month!