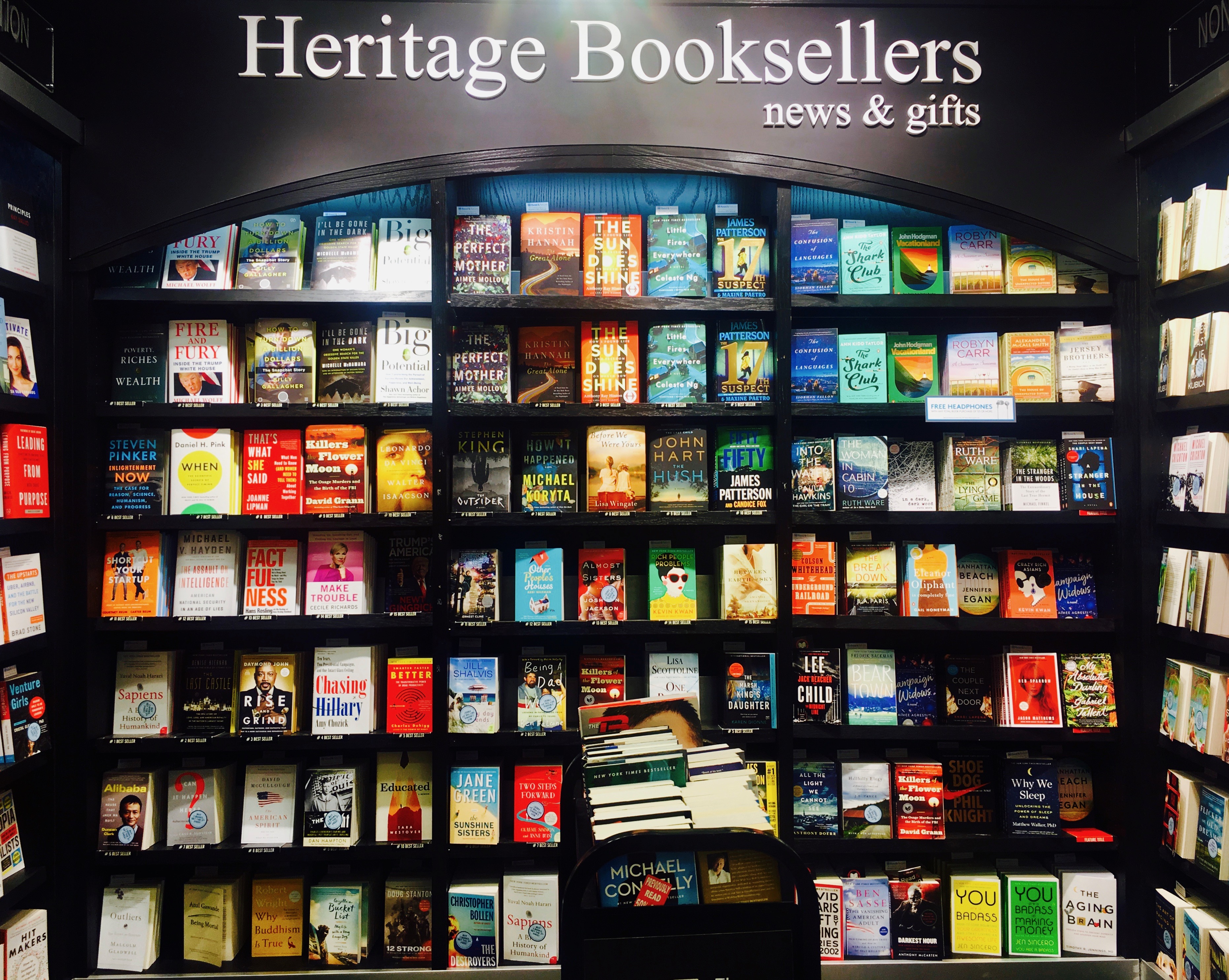 The Traveling Bookworm: Heritage Booksellers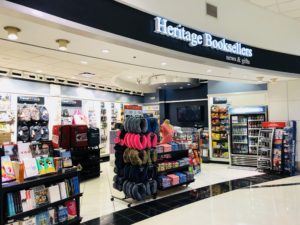 By: Alnissa Ruiz-Craig
If you're anything like me, when preparing for a trip you make a meticulous list (and check it twice), making sure you packed the right clothes, shoes and TSA-approved amounts of your favorite moisturizers. And even after all that planning you still forget … something. If that "something" you forgot was your reading material for a long flight, long layover or the perfect vacation read – fear not.
Heritage Booksellers is located in the Domestic Terminal atrium right before you head over to the security lines. It's conveniently located so you can quickly and easily grab your reading material and many other incidentals like snacks, magazines, ear buds and even neck pillows and blankets (if a nap is part of the plan).
My favorite part about shopping for books at Heritage Booksellers is their Read and Return program. When you purchase a new book, you have six months to return it to the store for a 50 percent refund! Cool, right? This means you can always swap out that compelling page-turner and purchase the next compelling page-turner for half the price. And don't worry if you won't be back to ATL in the near future; the program is available at dozens of Paradies Lagardère airport retail locations across the country. So you can buy that new book at Hartsfield-Jackson Atlanta International Airport (ATL) and return it to a location in Dallas-Fort Worth International Airport (DFW) if you need to.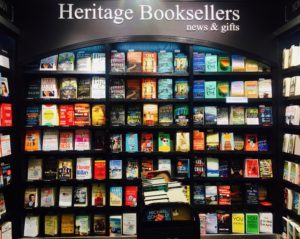 Right now, I'm catching up on a couple of Gillian Flynn novels (scary stuff!). Below are a few other titles that caught my eye. What are you reading at the moment?