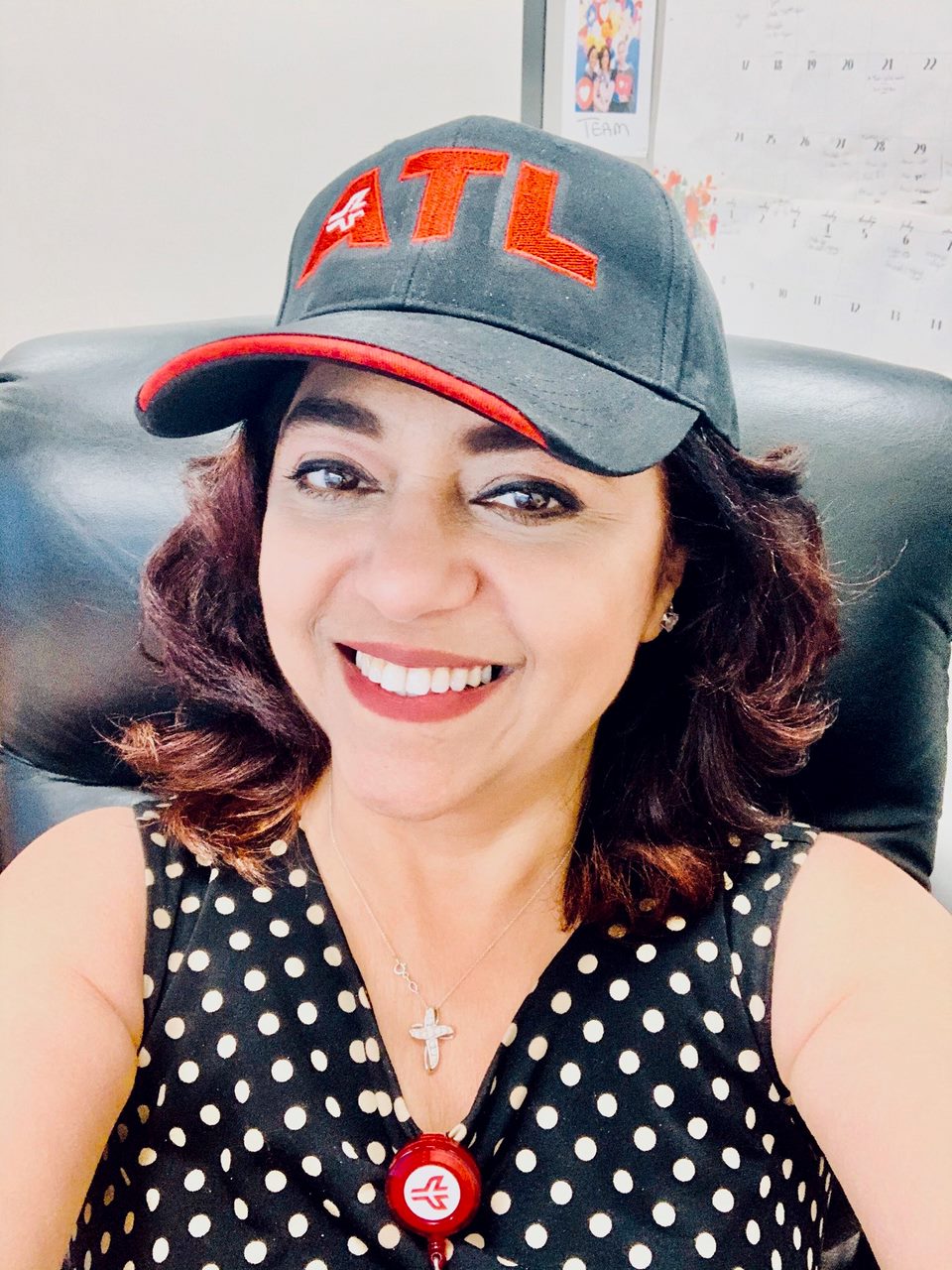 ATL Stories: Employees Making a Difference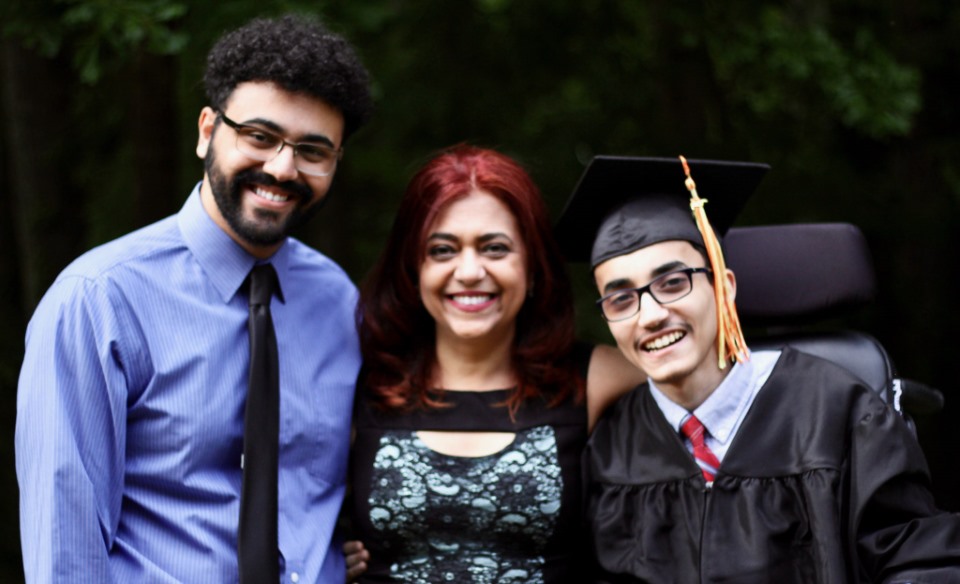 By Doug Strachan
xxx
Do you know DOA (Department of Aviation) employee Amany Fanous (a-Man'-y fa-Noos')?
You may recognize her as a familiar face when traversing the DOA's Executive Offices; and you may even know that she is the DOA's contracted social media manager for Customer Engagement, and that she splits her time between Steve Mayers in Customer Experience, Jai Ferrell in Marketing, and Elise Durham in Communications. But, how well do you really know Amany?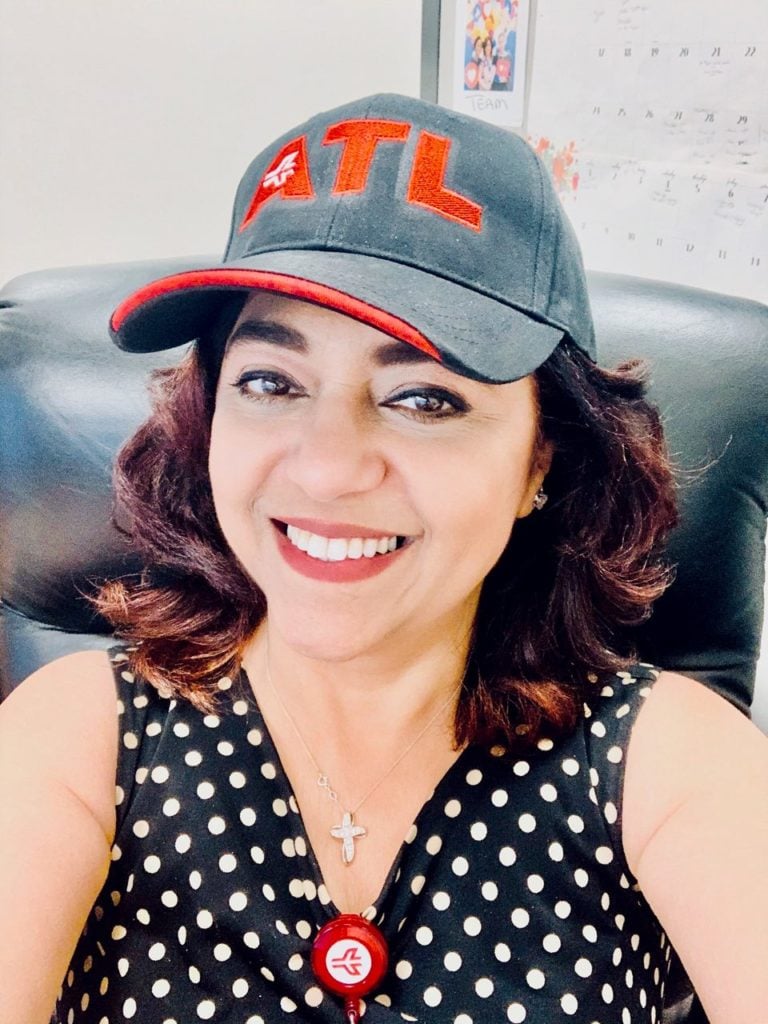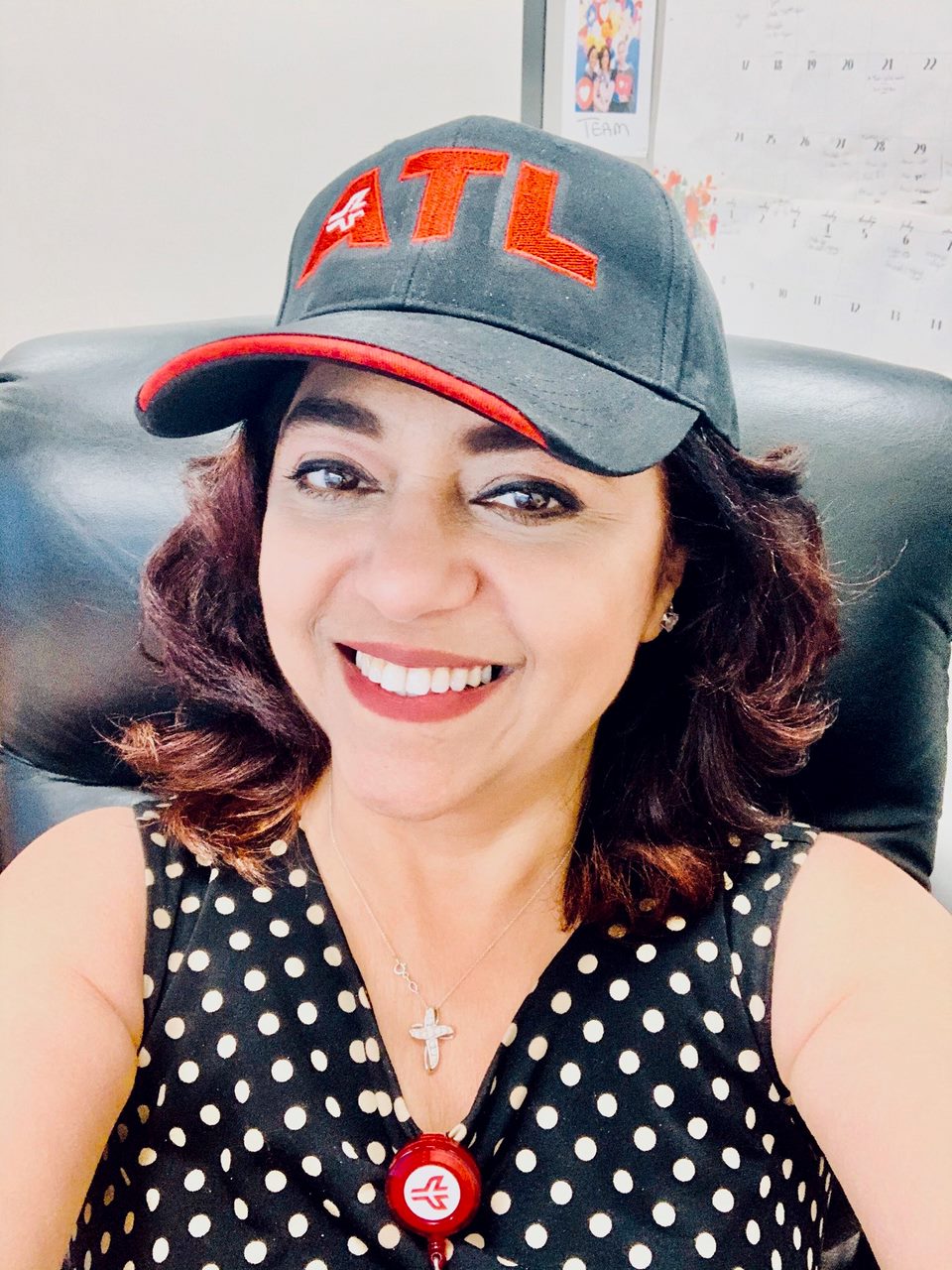 Helping find implementable solutions to unmet customer needs is something Amany enjoys most about her role at ATL. Although her job can be challenging when customers become demanding or frustrated, Amany states that focusing on issue resolution—as opposed to behavior or personality—often results in satisfying outcomes and service resolution. She advises that when customers are angry, the airport professional should never take it personally.
As she has been working from home like many DOA employees, Amany empathized with the front-line Airport staff, i.e., the important Customer Service representatives (CSRs). Motivated with fellow feeling, Amany borrowed a sewing machine from a friend, procured materials, and set about mask making. Not having experience or access to the melt-blown, nonwoven polypropylene used in N95 masks did not deter Amany; instead, she found flannel and other cotton-based fabrics worked well. Without available elastic, Amany substituted ribbon material to allow the user to tie on the mask. To date, she's crafted—with help from her two sons—25 masks for CSRs, and 25 masks for friends in other industries.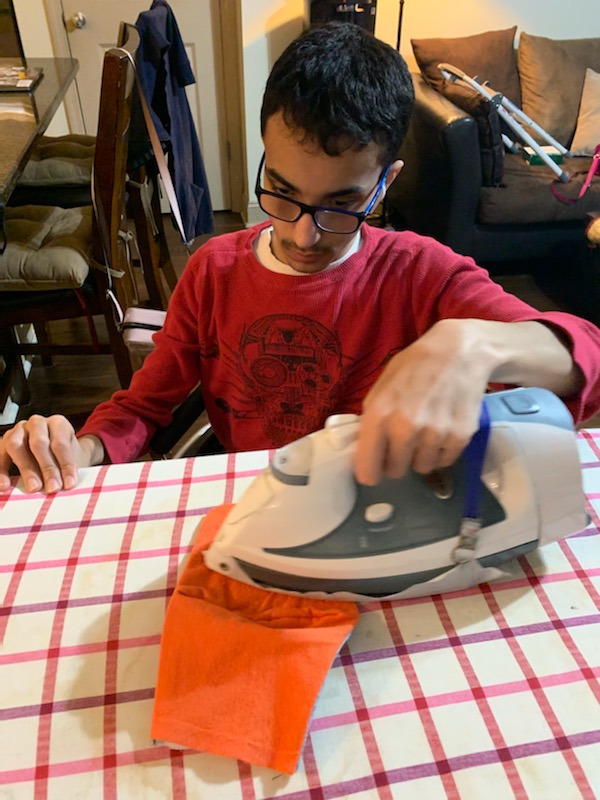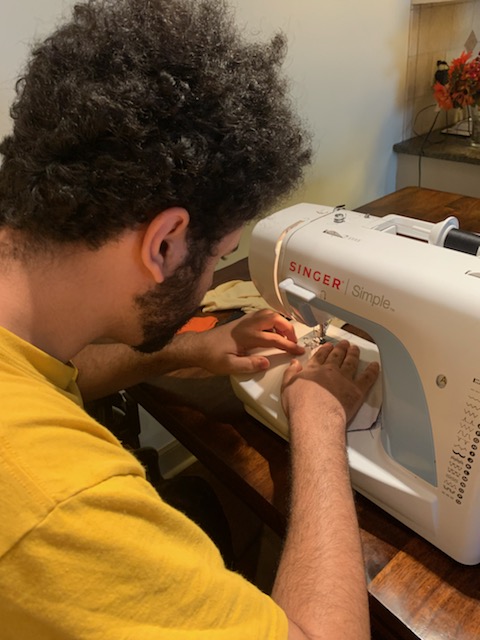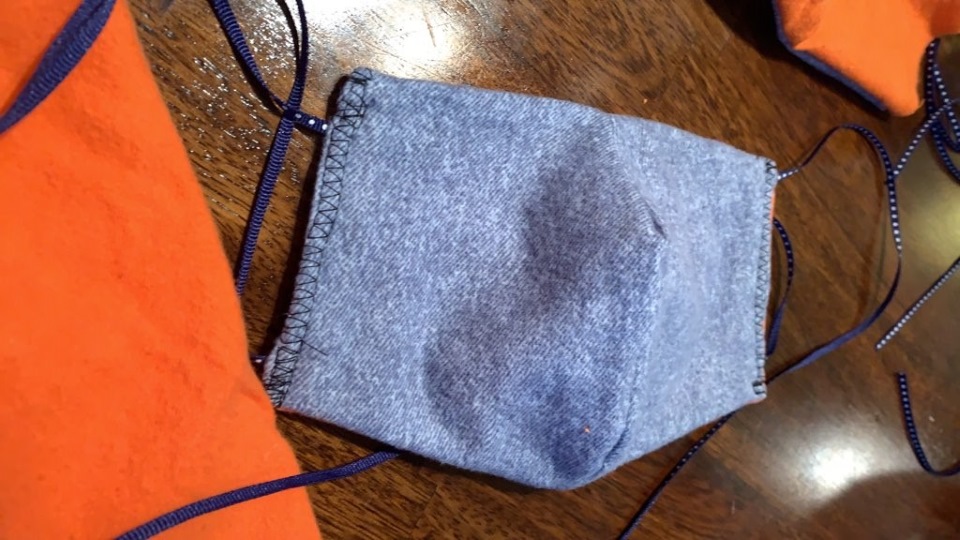 Fanous' motivation to help her front-line compatriots did not stop with mask making, though. With the support of her teammates Aminah Farley and Nada Afifi, and the help of Ashraf Demian, a Planning and Development director, she was able to send snacks to the CSR team on multiple occasions as tokens of appreciation for their efforts to keep ATL running.
Amany hails from Cairo Egypt, lived in Dubai, and after being relocated to Georgia 10 years ago by her company, SITA (Société Internationale de Télécommunications Aéronautiques), she resides in Smyrna. Her former project manager/airport management solutions consultant role at SITA was not Fanous' first brush with aviation. Her early tutelage came in the guise of her employment as a flight attendant at Egyptian Charter Airline (ZAS) and database administrator with the Egyptian Ministry of Civil Aviation for six remote Egyptian airports.
A mother of twin boys, Sherif and Adam, Amany is proud of the fruit of her years of hard work as a single mom.
Sherif graduated from high school in 2019, is studying Computer Engineering at Chattahoochee Tech, and finds time to help support his education by working part time at a local retailer. Adam, a teen with special needs, is a recent 2020 graduate and works like his mom at ATL, as a customer service representative—or more colloquially, a "greencoat."​​​​​​​
Ready to get back to the front lines of ATL, Fanous said that her first order of business is to walk the Central Passenger Terminal Complex to revitalize her ATL vibe. It goes without saying that all ATL-loving DOA employees are eager to get back to what they treasure most about the Airport: serving our valued passengers.
When we [Department of Aviation employees] return, why not take time to seek out Amany and share your story with her?