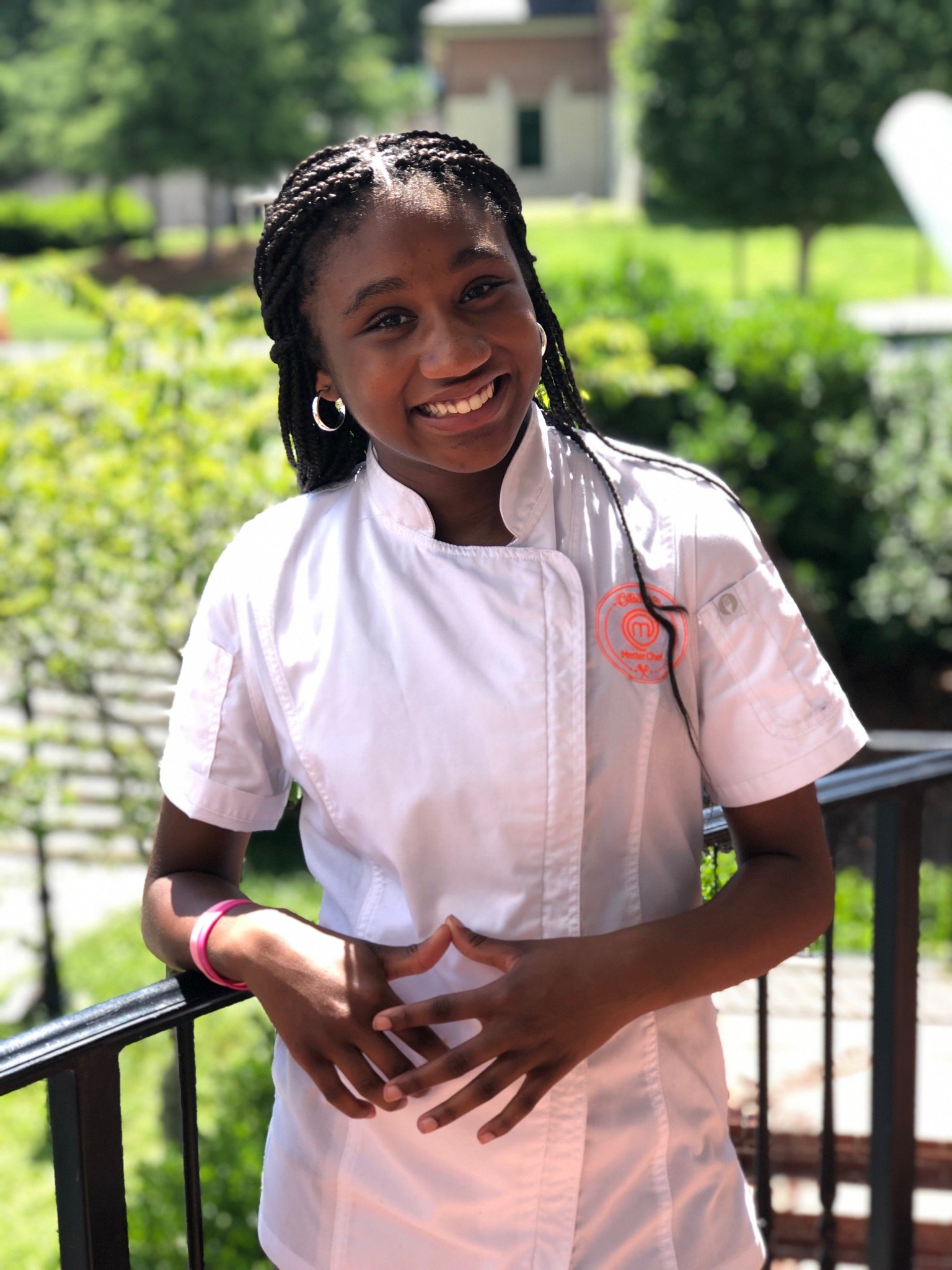 Award-Winning Teenage Culinary Sensation Lands at ATL's Award-Winning Food Festival
Atlanta's Own "MasterChef Junior" Season Five Winner Jasmine Stewart to Host Cooking Demo at Taste of Hartsfield-Jackson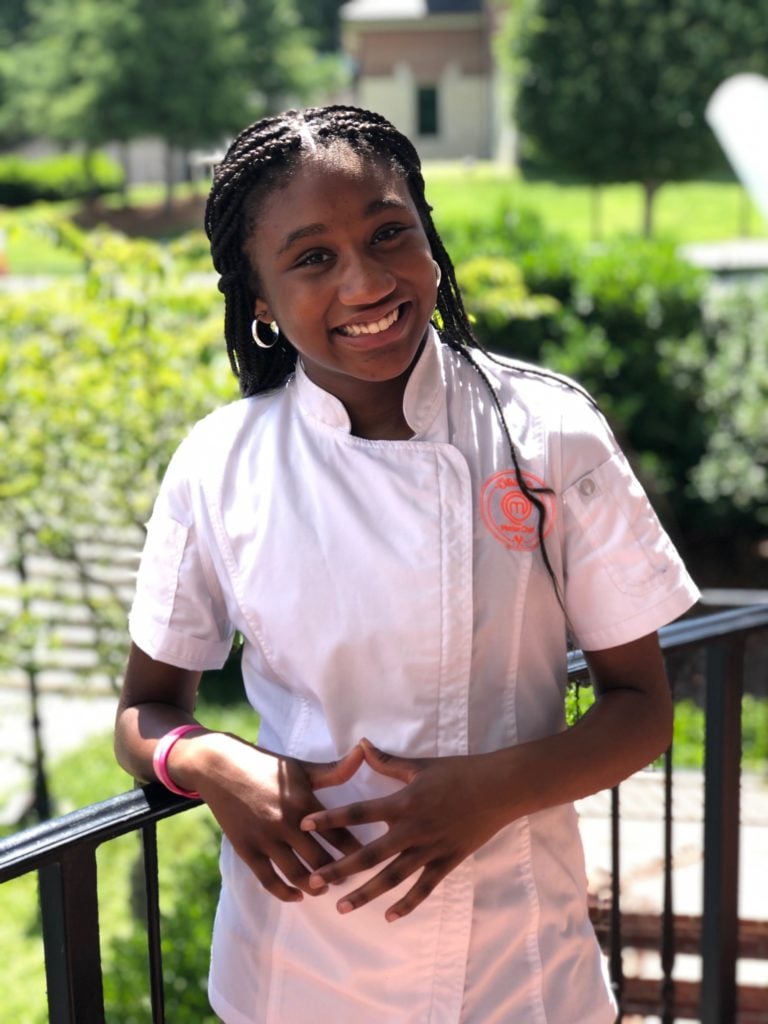 By Jennifer Ogunsola
Communications Manager
What were you doing at age 11?
Chances are you went to school, did your homework, watched television, and hung out with friends. But not Jasmine Stewart.
The Atlanta native's life at such a young age proved that she was talented well beyond her years. By 11, Jasmine was already a seasoned chef, and cooking since the tender age of 3, on a weekly national television show, and preparing exquisite dishes in front of people like former first lady Michelle Obama, Martha Stewart, and international award-winning celebrity chefs like Gordon Ramsay, Christina Tosi, and Wolfgang Puck.
Oh, and did I mention being crowned America's newest "MasterChef Junior" champion on season-five of Fox's hit culinary competition series, taking home the trophy and a $100,000 grand prize.
While that sounds like a sweet life, today, the high school freshman has a whirlwind of amazing opportunities, and one of those opportunities is leading the international star to the world's busiest and most efficient airport, Hartsfield-Jackson Atlanta International Airport (ATL).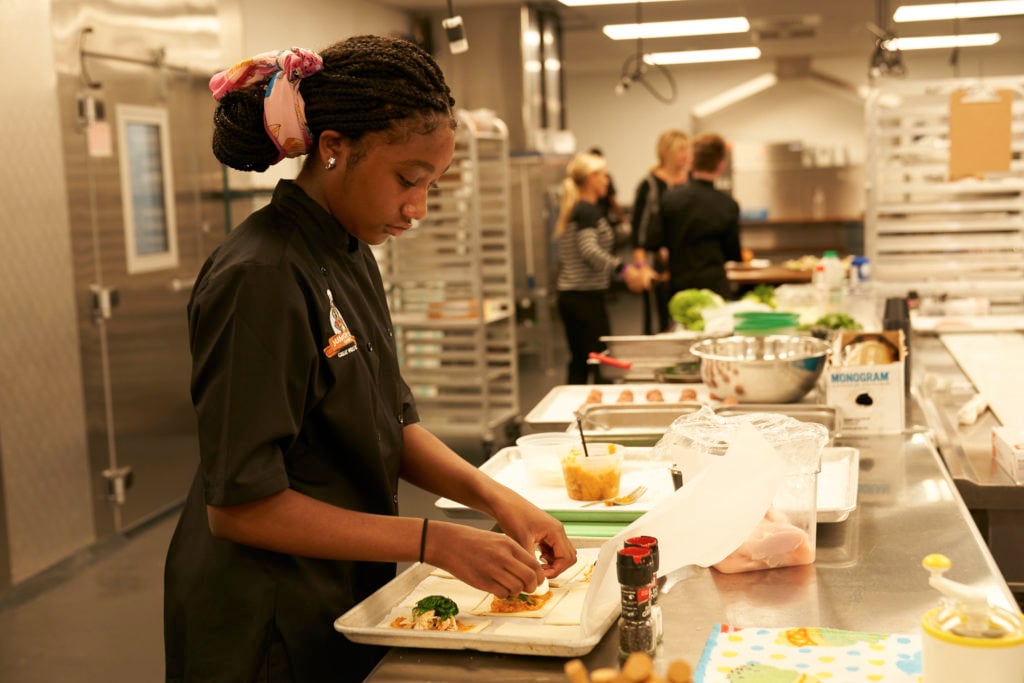 Yep, Jasmine Stewart is headed to Taste of Hartsfield-Jackson, a premier food festival showcasing the diversity of dining options at ATL, and we got a chance to chat with her before she hits the main stage.
ATL Stories: So Jasmine, when did you really start cooking?
Jasmine Stewart: I've been cooking since I was around the age of 3. I was definitely not good at cooking at all, but, it was something that I found fun and it was a great way for me to express my creativity. And I loved getting in the kitchen and helping my parents.
ATL Stories: What types of food did you prepare at 3 years old?
Jasmine Stewart: I think the first actual dish that I made was pancakes. It was a dish I was making with my mom. It was nothing fancy, just from the box mix. And my mom gave me the simple task of cracking eggs and your girl over here cracked them all over the floor.
But that's when I really realized I loved cooking because I expected my mom to be upset and like, 'Oh my goodness you made a mess.' Instead, what she showed me was that with cooking, even if you mess up or make a mistake, you can still turn it into something phenomenal. And the pancakes ended up turning out very good.
So, I recognized then that that's the coolest thing about cooking – you could turn anything into an amazing dish.
ATL Stories: When did you start cooking seriously?
Jasmine Stewart: At 6 years old, I would say that I really started being a little bit more independent. That's when I started to create my own recipes and really experiment and mix and match different things. I remember making breakfast for my family a lot, helping my dad make different dinners, and really just kind of wrote my own recipes. I would like write things down on little recipe cards. And I would create [imaginary] tea parties for my parents.
ATL Stories: When did your parents first allow you to use a knife? 
Jasmine Stewart: I think even now my parents are still scared when I use knives, but I would say probably 10 or so. My parents are still very cautious in the kitchen because even adults, even professional chefs, cut themselves. 
ATL Stories: So switching gears a little, how did you end up on "MasterChef Junior"? 
Jasmine Stewart: Well, first, I've always been a fan of "MasterChef Junior," but when I tell you I never wanted to be on TV, it was never something I thought of myself. My mom is not a stage mom, I'm not a stage kid. But, my mom found the audition on FaceBook.
It was my first audition ever. And I thought, well there's no way I can make it onto the show because these kids are seriously good.
ATL Stories: What did this experience mean to you?
Jasmine Stewart: The things that this has allowed my family to do and the parts of the world that I've seen and the people that I've met, it's been such a blessing. It's so amazing to have this experience in my life. So, I'm thankful to my mom for making me get up that day and go to the audition. 
ATL Stories: So, you travel a lot, which means you've seen many airports. Which is your favorite?
Jasmine Stewart: Of course Hartsfield-Jackson is my favorite. First of all, there's no airport like this … and honestly, what I love about our airport is that you can go around, you can eat. I've seen people doing massages. You can definitely get some exercise in with all the walking [laughter].
I just love our airport and it feels like home every single time that I'm in there … and the people are inspirational because whenever I'm around and see the big screen [digital board above the main escalators entering north domestic baggage claim], I see [Mayor] Keisha Lance Bottoms and Ludacris, and sometimes that makes me think, 'Well, one day that might be my face [pictured]…' and that would be very cool.
What airport even does an event like this? Which is what makes this airport super special. But I'm so excited to be back in my hometown and see my people. So, it's going to be a super cool event.
ATL Stories: So for those who don't know, you're talking about the Taste of Hartsfield-Jackson. You're going to be hosting a cooking demo. What should people look forward to from you?
Jasmine Stewart: Guests can definitely expect a lot of fun. I'm very down to earth, so we're just going to talk like we're friends. I'm super big on girl empowerment. Super big on kids recognizing that you can do anything and that if somebody else can do it you can do it, and I'm living proof of that.
And I'm very big on people recognizing if you get a second chance, come back and kill it. I don't know if you watched my season, but I actually got eliminated and ended up coming back and winning. It was a big moment in my life when I recognized, girl, if you get a second chance you better hop on that and kill it and don't waste that opportunity.
So, I'm definitely going to try and come out and inspire people because I think that's super important. I have some pretty cool tricks in the kitchen that I'd like for you guys to see. When you're cooking, you kind of get to come up with your own hacks and your own tricks. It's definitely going to be a lot of fun and I truly cannot wait.