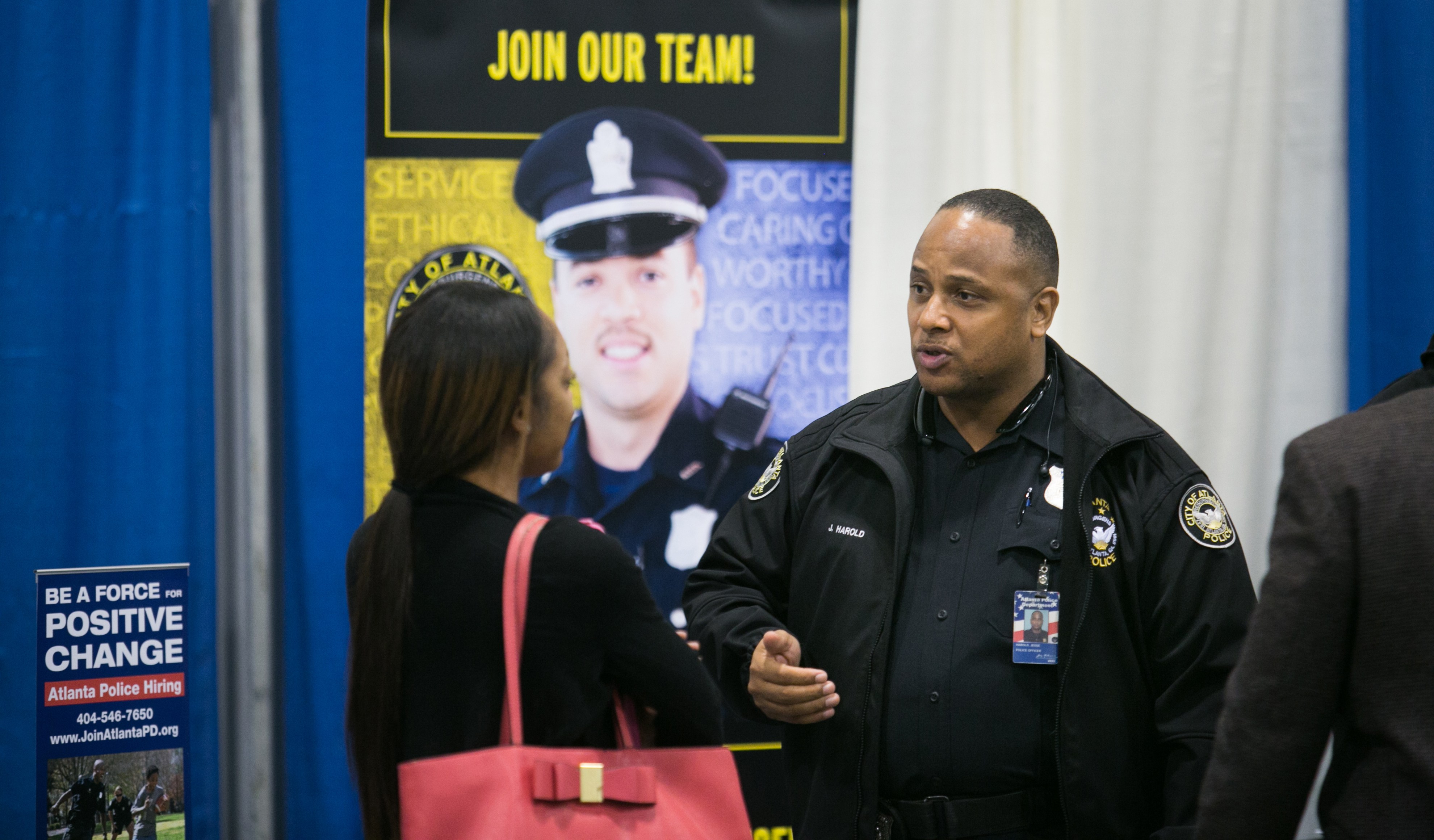 Hartsfield-Jackson gears up for fall job fair
By Shane Blatt
Senior Public Relations Manager
Looking for a job in accounting or engineering? Hartsfield-Jackson Atlanta International Airport (ATL) is hosting an Airport Community Job Fair in October.
Like its spring counterpart, the fall fair will feature more than 40 Airport community employers, with 500-plus jobs up for grabs. But unlike the spring fair, this event has a wider variety of jobs available. Positions include cashiers, servers and cooks as well as administrators, managers and accountants.
The fair will be held from 10 a.m.-4 p.m. Oct. 19 at the Georgia International Convention Center. It is free, although on-site parking will cost $5. Organizers encourage attendees to take MARTA and connect to the free Hartsfield-Jackson SkyTrain to the GICC.
For the past few years, Hartsfield-Jackson has conducted an annual job fair in early spring. Based on the upward growth of the economy and the huge influx of passengers through the Airport, organizers decided to host another job fair ahead of the holiday season.
To register as a job seeker, go to atljobfair.eventbrite.com.
To register as an employer, go to atljf16.eventbrite.com.