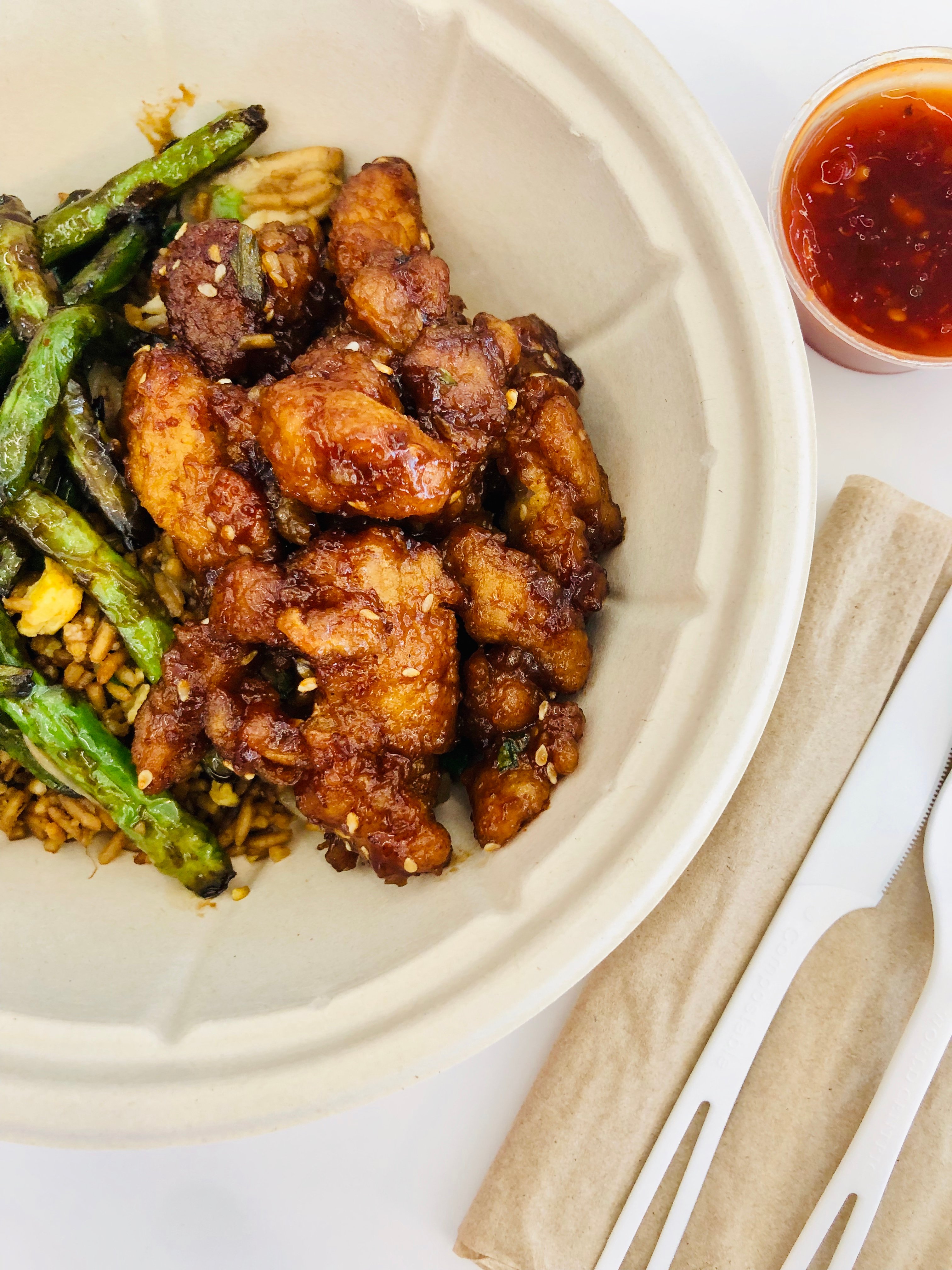 The Concourse C "Connection" – ATL's newest food court offers great food and great atmosphere
By: Alnissa Ruiz-Craig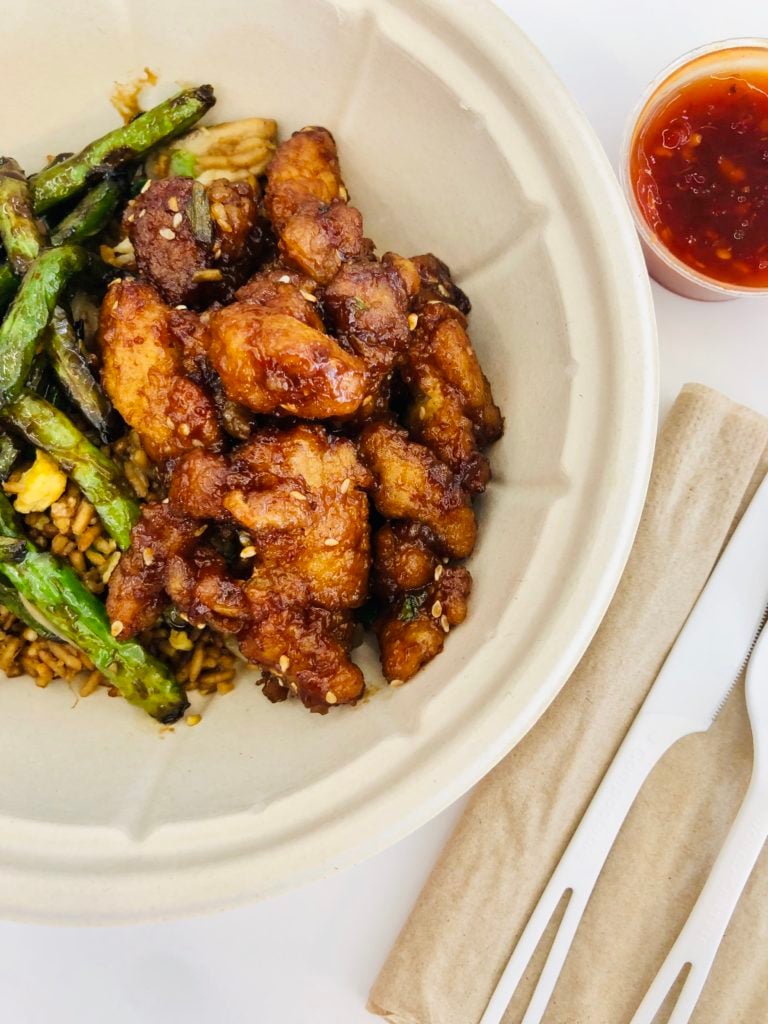 Hartsfield-Jackson Atlanta International Airport (ATL) has no shortage of excellent places to eat. This month, that list of excellent places to eat got even longer with the newly renovated centerpoint dining area on Concourse C called "The Connection." This expansion included a brand new SaladWorks, Great Wraps, Leeann Chin, Bantam & Biddy, and the one and only Krispy Kreme.
The design of this new area is beyond just a few new restaurants, the bright and clean design of "The Connection" includes a large seating area with huge picture windows that boast a great view of the airfield. It also features innovative order kiosks that allow you to quickly and efficiently order from any of the five restaurants — perfect for passengers on the go.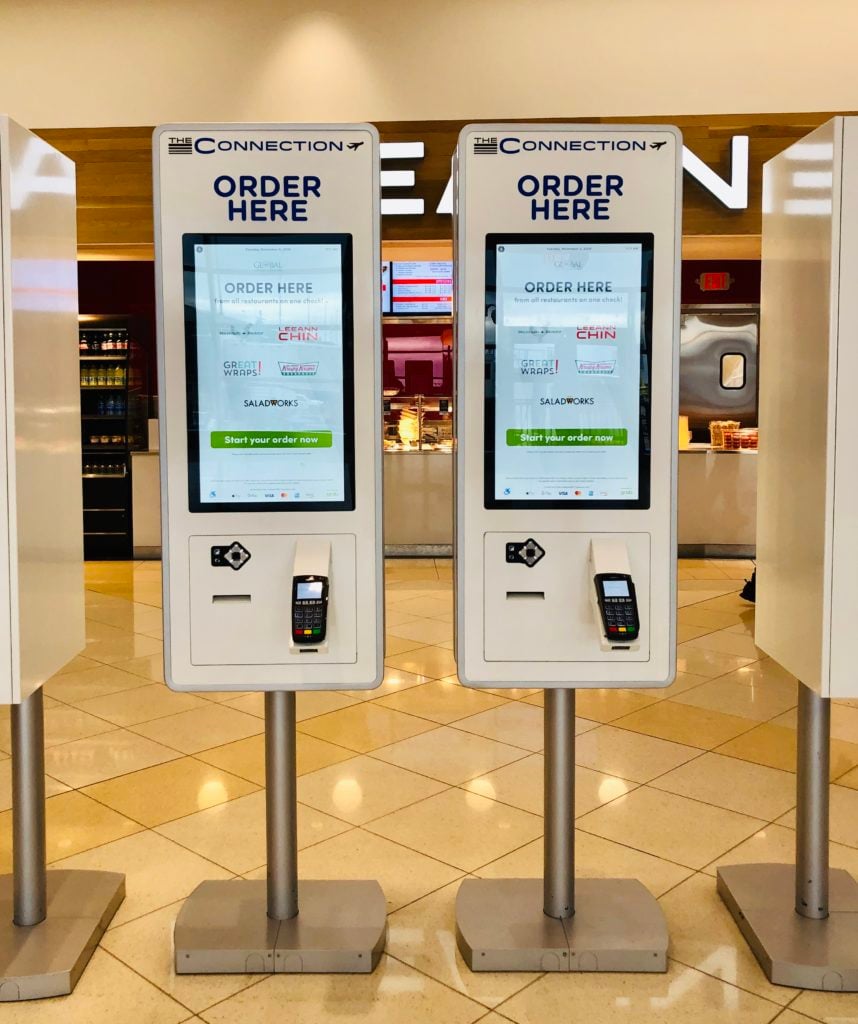 After a few minutes of trying to decide what to eat (and talking myself down from ordering something from each place), I settled on some Asian cuisine from Leeann Chin. I chose Sesame chicken with fried rice and garlic soy glazed green beans. It was flavorful and delicious! I added some of their signature chili sauce for a little heat.
It's worth mentioning that in addition to the area being aesthetically pleasing, all of the new locations offered warm and friendly customer service. After my meal, I had a taste for something sweet and while I perused the counter at Krispy Kreme, I had the opportunity to speak with a few of the employees working there: Jaliseia, Deshonette, and Danasia.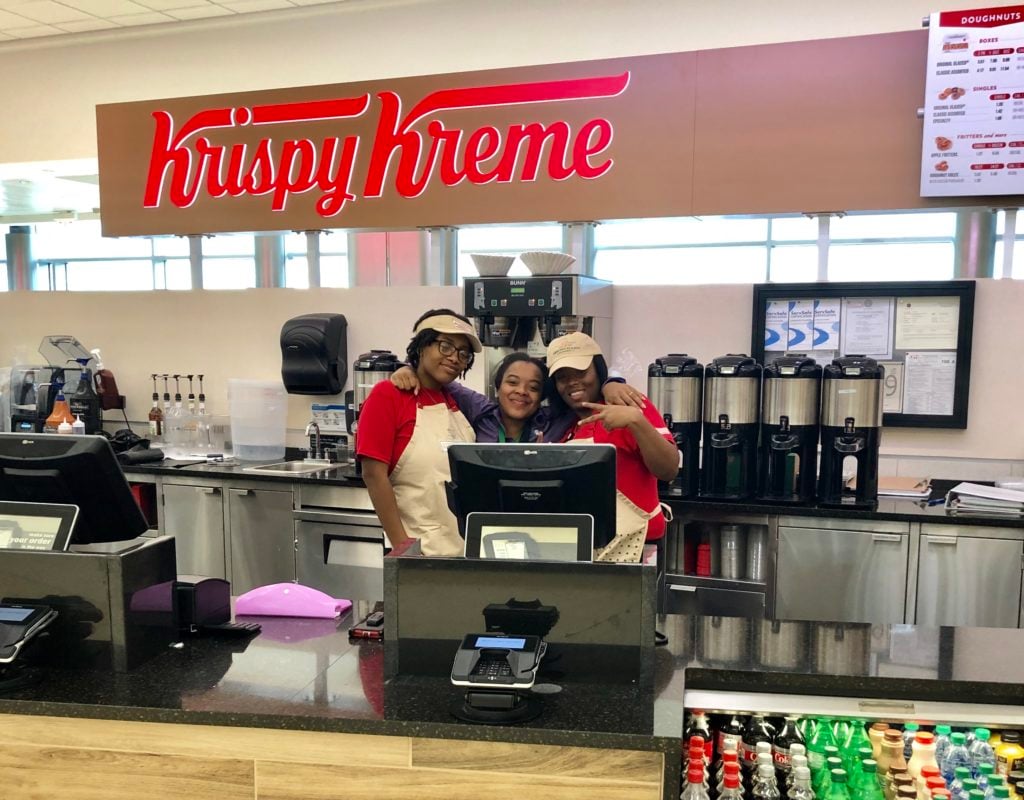 "I love working here at the Airport," Jaliseia told me. "I look forward to making the customers smile."
She added, "Anytime I offer them a sample…they almost always come back and buy more."
Well, I can attest to that being true, because after having a free bite of one of Krispy Kreme's donut holes, I did indeed return to buy TWO more donuts. All three of the employees were helpful and attentive, which really added to the experience.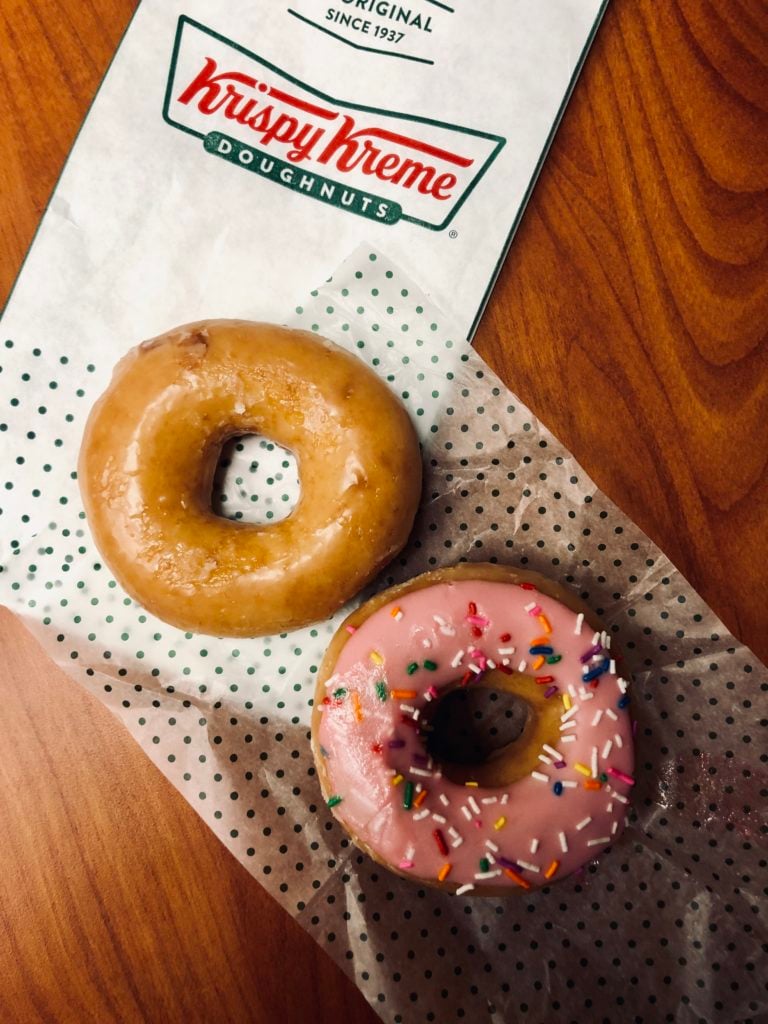 Whether you are looking for something light, something healthy, or something a little more decadent, "The Connection" on Concourse C has a little bit of everything. Definitely worth a visit the next time you are flying through ATL.