Airline Lounges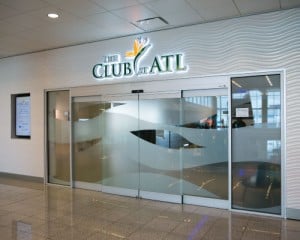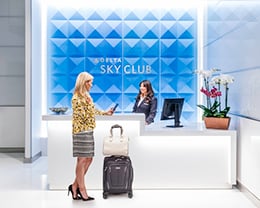 American Airlines Admiral Club
Location: Concourse T across from gate T10
Phone: (404) 530-7250
Hours: 5:15 a.m. – 8:30 p.m. Sunday to Friday
5:15 a.m. – 8 p.m. Saturday
Delta Sky Club®
Locations:
Concourse A in center on second level
Daily: 6 a.m. – 10 p.m.
Concourse A near Gate A17
Daily: 5 a.m. – 11 p.m.
Concourse B near Gate B18
Daily: 6 a.m. – 11 p.m.
Concourse C near Gate C37
Daily: 6 a.m. – 11 p.m.
Concourse D near Gate D12
Daily: 6 a.m. – 10 p.m.
Concourse D near Gate D27
Daily: 6 a.m. – 11 p.m.
Concourse E across from Gate E15
Daily: 6 a.m. – 10 p.m.
Concourse F, mezzanine level
Daily: 5:30am – 11:00pm
Concourse T near Gate T6
Daily: 5 a.m. – 10 p.m.
Delta Sky Club® is an award-winning lounge where you can work or relax in style. And with clubs worldwide, finding a reprieve is easy.
Members enjoy:
Fully stocked bars with complimentary craft beer, wine and spirits
Fresh, healthy food offerings served all day
Personalized flight assistance
Complimentary Wi-Fi access
Private showers at select locations
Satellite TV for sports, news and more
Plus, you can indulge in premium wine, beer, champagne and spirits for purchase at THE BAR at Delta Sky Club® in addition to our complimentary bar offerings.
United Club
Location: T11
Phone number: 866-822-5827
Hours of operation: Sunday-Friday 4:45 a.m. – 8:45 p.m., Saturday 4:45 a.m. – 7 p.m.
While waiting for your flight, recharge in a relaxing environment at a United Club. Conveniently located in our busiest airports, United Club locations offer a wide range of amenities to make your experience productive and enjoyable. These complimentary amenities include:
Personalized travel assistance
Wi-Fi
Beverages including select beer, wine and spirits
Breakfast and afternoon snacks
As a United Club member, you can enjoy access to more than 45 United Club locations, Copa Club locations and participating Star Alliance® affiliated airport clubs worldwide.
The Club at ATL
Travelers also have access to The Club at ATL, Hartsfield-Jackson's first common-use lounge. The Club at ATL provides services to British Airways, Lufthansa, Priority Pass, Lounge Club and Diners Club International. Day passes are available for $40.
Location: Concourse F, mezzanine level.
Phone: (404) 382-2856.
Hours: 6 a.m. to 9:30 p.m. daily.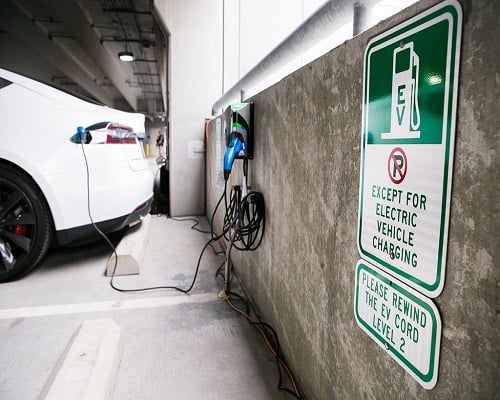 Through the most recent effort to become the greenest airport in the world, Hartsfield-Jackson now provides 102 electric vehicle charging stations in various parking locations. These stations should aid in ATL's efforts to reduce greenhouse gas emissions from 2008 levels by 20 percent by the year 2020.
The EV charging stations are located at the following parking locations:
North and South Domestic Terminal Daily lots (ground floor)
South Employee lot
International Terminal Hourly deck (Level 2)
International Terminal Park-Ride lot
ATL Technical Support Campus
Maintenance Building No. 1
ATL is expected to install an additional 100 charging stations by September 2017.
Banks & ATMs
Wells Fargo is a full-service bank providing checking, savings, transfers, travelers checks, cash advances, loans and investment services.
Location: Atrium
Hours: 10 a.m. to 2 p.m. Monday through Friday. Closed Saturday and Sunday.
For more information, contact Wells Fargo Bank at (404) 974-9555 or visit www.wellsfargo.com.
Currency Exchange
Travelex Currency Exchange offers foreign currency exchange, travelers checks, drafts and wires, phone cards, travel insurance and foreign check collection.
Travelex has 12 currency exchange locations at Hartsfield-Jackson:
Atrium – 404-766-8767
Concourse T near Gate T7 – 404-767-3471
Concourse A Centerpoint – 404-762-7696
Concourse B near Gate B16 – 404-762-7996
Concourse D Centerpoint – 404-767-4530
Concourse E at Customs – 404-761-1406
Concourse E near Gate E12 – 404-761-1941
Concourse E Gate E26 – 404-761-6331
Concourse E Centerpoint – 404-768-2465
Concourse F near Gate F6 – 404-763-0900
Concourse F Arrivals Area (Baggage Claim) – 404-719-1175
Concourse F (Train/Customs Level) – No phone number
For additional information, including hours of operation, contact the Travelex atrium location at (404) 766-2700 or Concourse E location at (404) 761-6331. You can also visit www.travelex.com.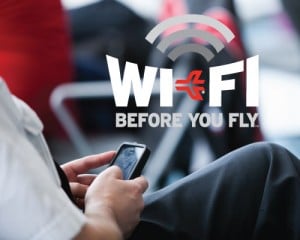 Hartsfield-Jackson is now one huge "hot spot," offering free Wi-Fi accessible from virtually any location, including the typically hard-to-reach transportation mall.
ATL's Wi-Fi connects laptops, Android-platform tablets/smartphones, any Apple Wi-Fi-enabled device and all other Wi-Fi wireless devices. Users can connect to the Wi-Fi to surf the web, check email, download presentations, watch movies, listen to music and connect to their corporate Virtual Private Network (VPNs).
When you power on your Internet-ready device, the Airport's Wi-Fi network (SSID ATL Free Wi-Fi) communicates with it.
There are three easy steps to connect:
Select SSID: ATL Free Wi-Fi wireless network.
Launch your browser.
Fill out the required information, read and agree to our Terms of Use, then click submit.
For technical support, call (877) 452-9434 or complete the ATL Wi-Fi feedback form by clicking here.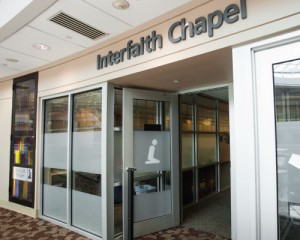 The Interfaith Airport Chapels provide sanctuaries for anxious travelers and workers looking for some quiet time of reflection. The chapels are open to passengers, visitors, and Airport and airline employees, and they are available to all faiths for reading, meditation and prayer.
Chaplaincy services are available throughout the week. Catholic Services are held every Monday, Wednesday and Friday at 10 a.m. and Sundays at 2:30 p.m. on Concourse F. Christian (non-denominational) services are held each Sunday at 11:30 a.m. in the Atrium Chapel and 1 p.m. at Concourse F. Muslim (Jumu'ah prayer) service is held every Friday at 1:45 p.m. in the Atrium Chapel. Seventh Day Adventist services are coming soon.
Catholic deacons serve at the Airport. These deacons conduct Communion services, participate in honor guards for receiving remains of fallen soldiers, set up areas for travelers to have a Mass for their group, assist in crisis events, and serve as a presence to employees and travelers.
Locations:
| | | |
| --- | --- | --- |
| | Domestic terminal atrium chapel: Atrium Third Floor (outside security) | |
| | E-Chapel: Concourse E – Top of escalator on right, behind the Martin Luther King, Jr. exhibit (inside security) | |
| | International Terminal, Concourse F: Chapel Concourse F – Atrium Second Floor (inside security) | |
The Chaplain Office is next to the chapel in the Domestic Terminal Atrium on the third floor.
Hours:
The office is open from 8 a.m. to 4 p.m. on weekdays. The chapel in the atrium is open from 9 a.m. to 5 p.m. daily, and the chapels on Concourses E and F are open 24 hours a day, 7 days a week.
To schedule a Mass in an Airport chapel, email the coordinator at airportchaplaincy@archatl.com. For additional information, contact the Interfaith Airport Chapel at (404) 762-1051 or visit www.ATLchapel.org. Emergency services are available 24/7 at (404) 762-1051.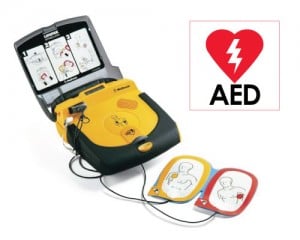 Travelers are never far away from medical assistance at Hartsfield-Jackson. In case of an emergency, call 911.
Automated External Defibrillators: To ensure passengers' safety and security, Hartsfield-Jackson has the largest airport Automated External Defibrillators (AED) program in the country. About 200 AED units can be found in the terminals, concourses and off-site locations. Look for wall signs indicating a defibrillator location or ask Airport personnel for assistance.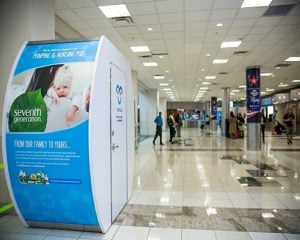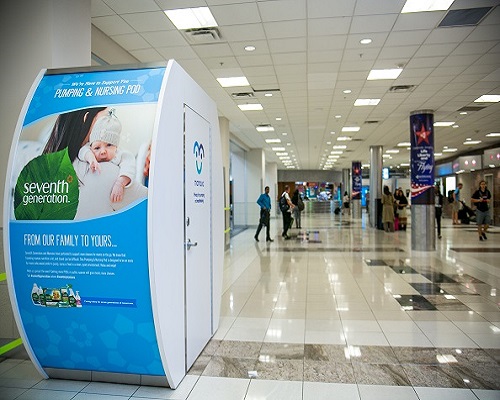 The Airport's four lactation pods offer an intimate, private location for nursing mothers traveling through Hartsfield-Jackson. The suites can be locked from the inside and provide bench seating, a small diaper-changing table and an electric outlet for pumps. The four stations are situated near gates T-7, B-5, D-34 and F-5. Soon, construction will be underway for a pre-security nursing room in the domestic terminal.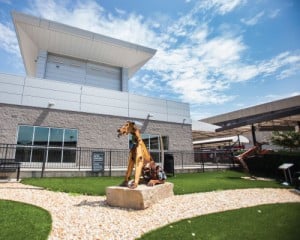 Hartsfield-Jackson welcomes its many guests, including those of the canine persuasion. To accommodate passenger pets and guide dogs, the Airport provides indoor Service Animal Relief Areas (SARAs) located in every concourse near Gates T7, A10, B33, C19, E14, F7 as well as D-Midpoint.
In addition, there's a 1,000-square-foot dog park in the Ground Transportation area on Domestic Terminal South, outside of doors W1 and W2. The fully fenced-in park offers biodegradable bags along with benches. Click here to see the dog park.
An additional pet relief area is located on the arrivals level of the International Terminal, right outside of door A1.
Pet transportation policies vary by airline and time of year. Contact your airline directly for details.
Smoking is not generally permitted in public Airport areas. However, there are designated smoking areas inside Hartsfield-Jackson.
Designated smoking locations:
T-Gates
Near Gates 4 and 13
 
Concourse A
Gordon Biersch restaurant (mezzanine level of food court) and Tap near Gate A3.
Concourse B
Near gates 7 and 24
Concourse C
Near Gates 16 and 26
Concourse D
No smoking rooms
Concourse E
Near Gates 9, 17 and 29
Concourse F
Mezzanine level in the food court area