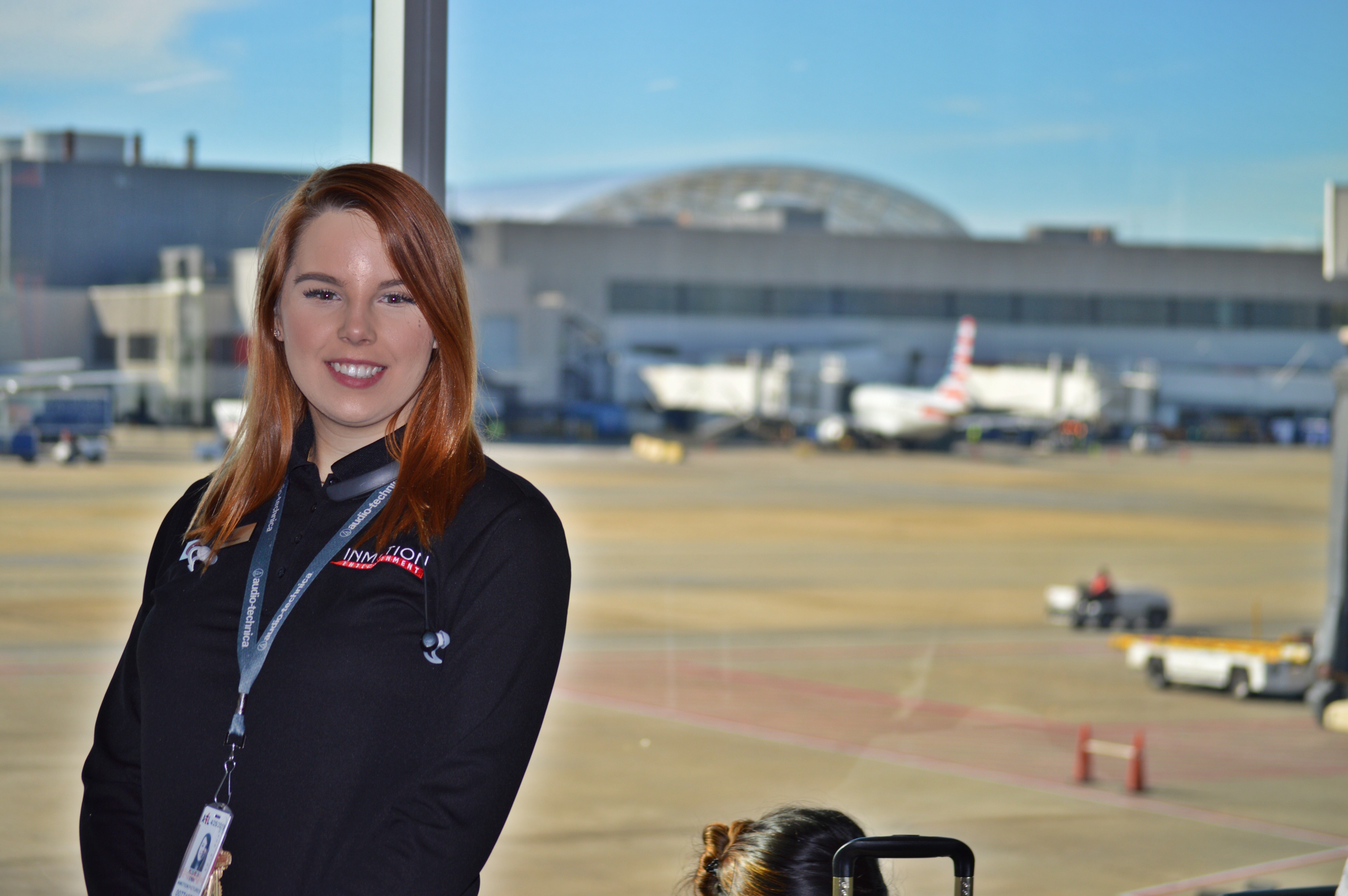 ATL Becomes Second Home and Inspiration to Self-Taught Artist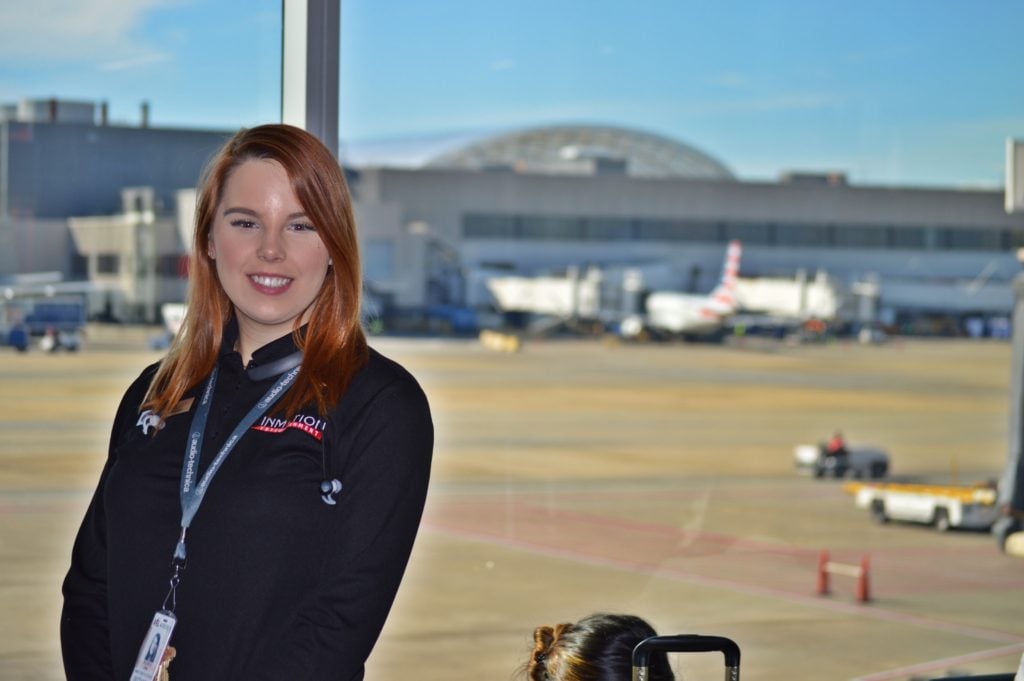 By Jennifer Ogunsola
Communications Manager
For many people, Hartsfield-Jackson Atlanta International Airport (ATL) is more than an airport — it's home. With more than 60,000 employees, ATL is a place where careers begin, friendships are forged and dreams are supported, recognized and fulfilled.
Born and raised in Atlanta, Erin Foster's first time in the Airport was eight years ago during a job interview with Hojeij Branded Foods for a hostess position at SweetWater Brewhouse. At 18 years old, Erin graduated from high school and was looking to make enough money that would allow her to take care of herself while pursuing an art degree at Savannah College of Art and Design (SCAD).
Foster was hired, and little did she know that ATL would become a second home to her and support her passion for art.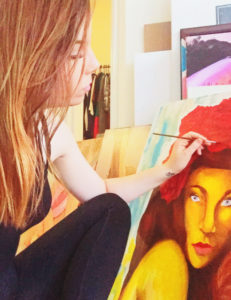 It was in the first grade that Foster began coloring and drawing, and she loved it, but so did the other kids in her class. It wasn't until the fourth grade that she began to draw people and they were recognizable.
"That's when I remember my grandmother saying, 'Okay, she can really draw,' so she always made sure that I was in art programs in school," Foster shared.
As she got older, she became an extremely talented artist, which led her to SCAD. As Foster was looking to start work before school began, she was introduced to the restaurant business at the Airport.
"I saw how much money servers could make and I thought that it would be perfect for taking care of myself and helping me while I was a student at SCAD," she explained.
Within the first year of working at SweetWater on Concourse A, which was her very first job, Foster discovered the Airport's annual Employee Art Exhibit, a program led by the National Arts Program. The program encourages ATL employees and members of their immediate families to participate in a professional visual arts exhibition and offers cash prizes for top works.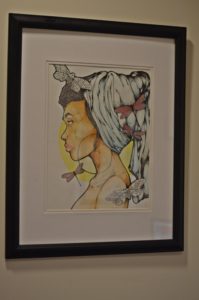 During her first year as an employee, she entered the Employee Art Exhibit and won second place. Foster has entered every year since then, and while she hasn't reached first place just yet, she has sold every art piece entered except for one.
The 26-year-old self-taught artist, whose focus is primarily pointillism portraits, seems to be doing pretty well, as most of her artwork is commissioned by individuals. To date, her most expensive piece has sold for $500. In this year's annual Employee Art Exhibit, her framed pointillism portrait of an African American woman titled, "Louisiana Nights," sold quickly.
"I never thought that I would be here eight years later," Foster said.
"I came to the Airport to make a living as I worked to put myself through art school, but to my surprise the world's busiest airport had an employee art program that has allowed me to also pursue my passion of art with fellow Airport employees who are extremely talented and love art as much as I do," she added.
After her first semester, she left SCAD because the tuition proved to be a little more than she could handle, and focused more on work. In that year, she began to make a name for herself in the Airport, proving to be reliable, hard-working and a quick learner.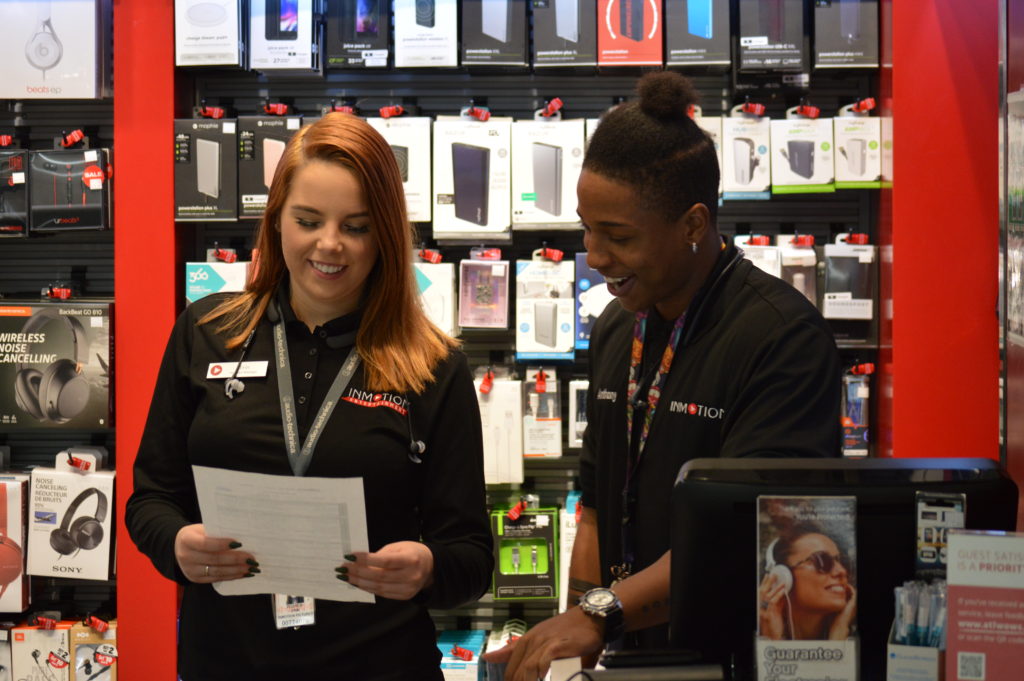 Today, Foster works as the assistant manager of InMotion Entertainment on Concourse A as well as a part-time server at Papi's Cuban & Caribbean Grill on Concourse T.
"I am so proud to work at Atlanta's airport," Foster shared.
"I love that I get to meet new people who walk through this Airport every single day, and each one has a unique story or a situation that they are facing, and I get to, if only for a moment, add joy to their day… you can meet and talk to someone for 15 minutes, and that interaction can completely change your mindset and feelings towards something or theirs, and I think that experience is priceless."
While Foster is back in school and thinking of working towards her master's degree so that she can become college art professor, she appreciates that she can work for a company that appreciates art and contributes to her growth as a professional as well as an artist.
"The employee art program at the Airport has definitely opened my eyes to different types of art and throughout the years I've seen this program evolve into a beautiful mixture of talent," Foster shared.
"People would be surprised that there is everyone – from award-winning sculptors to art students to retired Delta employees – who do art on the side and work here at the Airport. This airport doesn't have to focus on art, but they do, and they have built an art community that is about coming together and supporting, sharing and celebrating everyone's talents, and I am proud to be a part of this community."