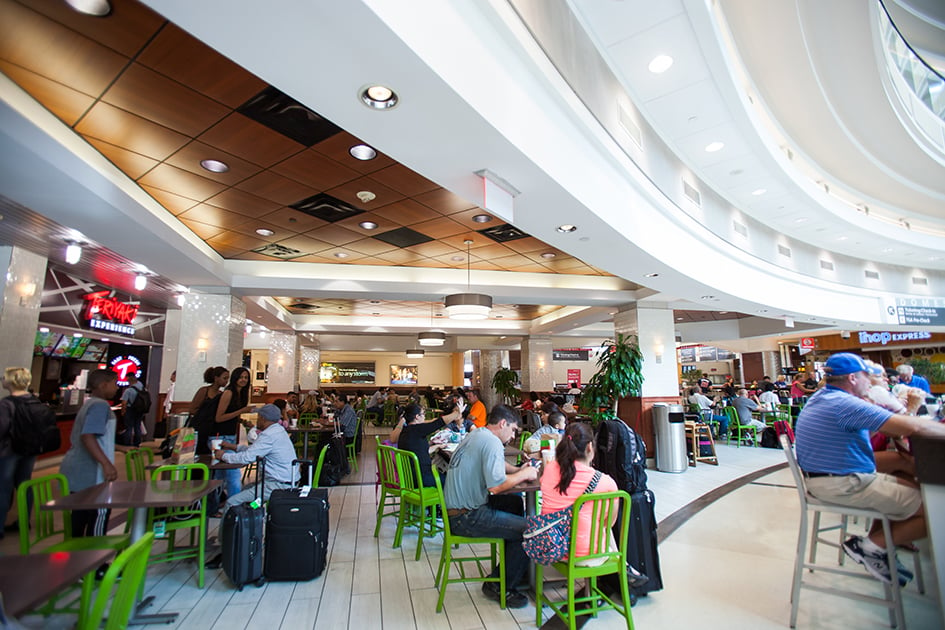 ATL fair a 'win-win' for vendors, concessionaires, sustainability
By Rachel Deloach
Office of Public Affairs Intern
A dozen vendors showcased their environmentally friendly wares last week to a receptive audience: ATL concessionaires, who will be required to transition from Styrofoam to sustainable products by Oct. 1.
Vendors pitched everything from biopolymers to plant-based plastic made with sugarcane at the third annual Sustainable Food Court Initiative Vendor Fair, held June 9 in the Gateway Conference Room.
This was the last fair before Hartsfield-Jackson Atlanta International Airport tosses away Styrofoam for good — part of ATL's ongoing push to become one of the greenest airports in the world.
Eliminating Styrofoam supports ATL's Sustainable Management Plan, which was created in 2011 with a commitment to reduce waste by 90 percent by 2020. Moving to sustainable products will not only advance ATL's environmental efforts, but also generate revenue in the process.
"Taking an integrated approach is paramount to achieving our sustainability goals and meeting the target of being one of the greenest airports in the world," said Resilience and Sustainability Manager Liza Milagro.
Between now and Sept. 1, concessionaires are expected to choose a vendor and inform Milagro. Concessionaires must have their products converted by the deadline, although repercussions for noncompliance have not been established.
Some concessionaires, however, are ahead of the game, having already converted their materials. For others, this is a new process.
The June 9 fair allowed concessionaires without a packaging partner to meet with vendors. The event also educated Department of Aviation personnel on how to phase out Styrofoam products.
"The Sustainable Food Court Initiative Vendor Fair was a win-win for all parties," Milagro said. "It brings us closer to our goal of zero waste, it gives concessionaires another opportunity to learn and network with vendors, and it gives the vendors an opportunity to be face to face with decision-makers of million-dollar brands."