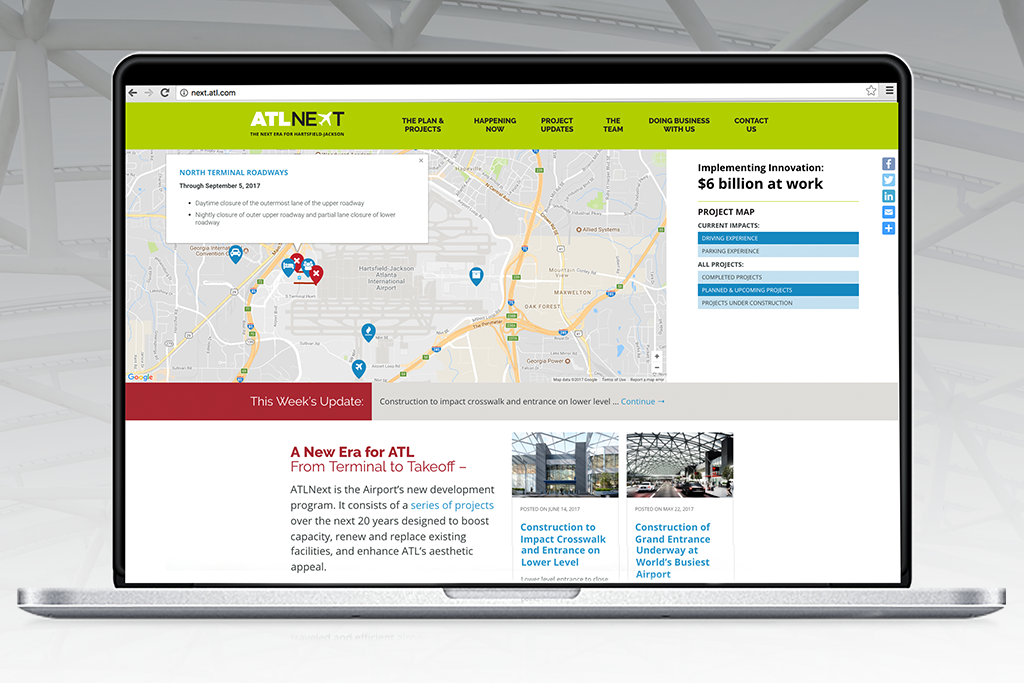 ATLNext website redesigned with key new features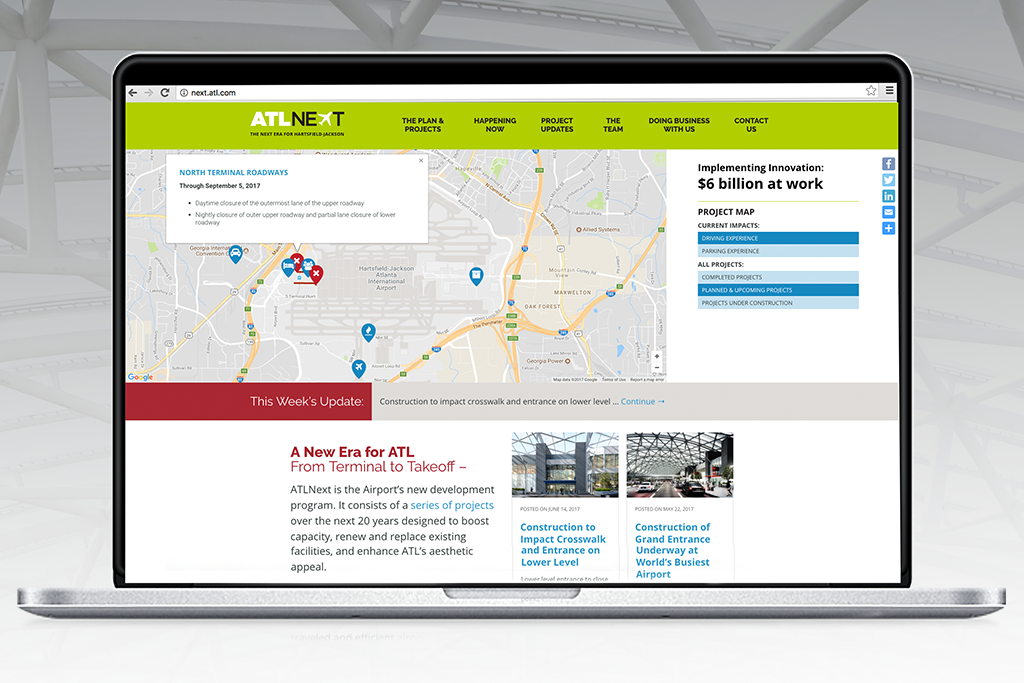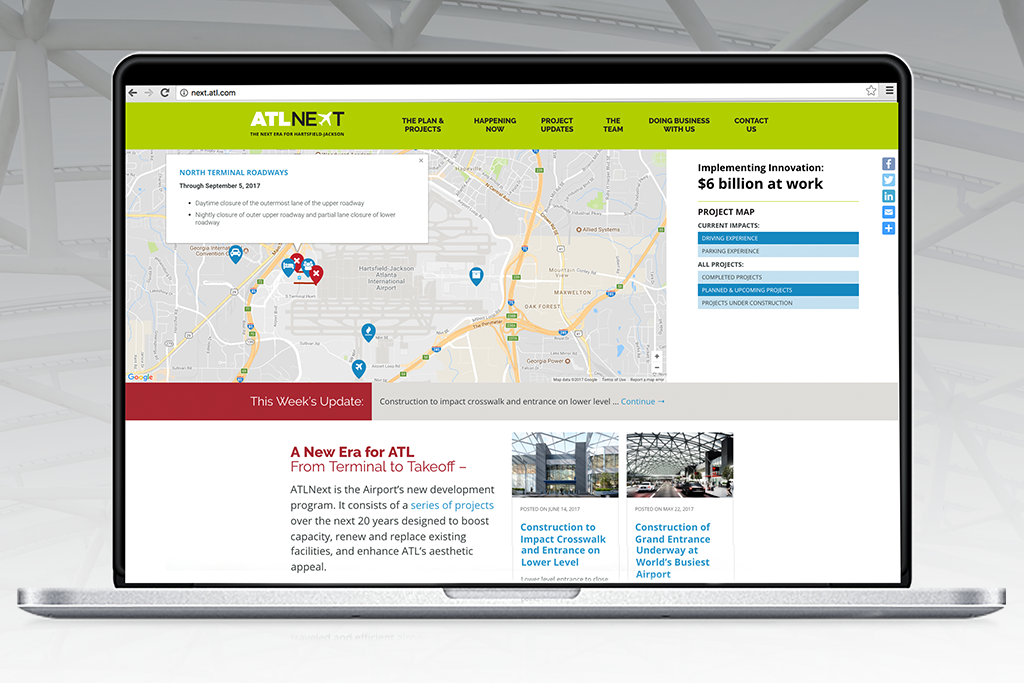 By Rachel Deloach
Office of Public Affairs Intern 
Next.atl.com – the website that tells the story of ATLNext, Hartsfield-Jackson's $6 billion capital improvement program – has undergone a redesign.
A key new feature is an interactive map, which details ATLNext construction impacts as well as projects planned, underway and completed. Another signature feature is a "Happening Now" page, which lists construction impacts by location (i.e. North or South Terminal) and provides the latest information sorted by date.
Such changes create a more user-friendly experience, allowing passengers to navigate more quickly to specific information while placing an emphasis on immediate impacts.
The website's branding has also been updated, with a color palette consistent with ATLNext signage around the Airport. This provides a more uniform passenger experience from curb to gate.